Since 2015 we have been (r)evolutionizing the way resistance bands are thought, made and used. We work constantly and exclusively to explore and further develop their potential. In addition to the best quality, we offer the widest portfolio of bands in the world that help coaches, physiotherapists and athletes at all levels and in all areas to achieve their performance, fitness and rehabilitation goals.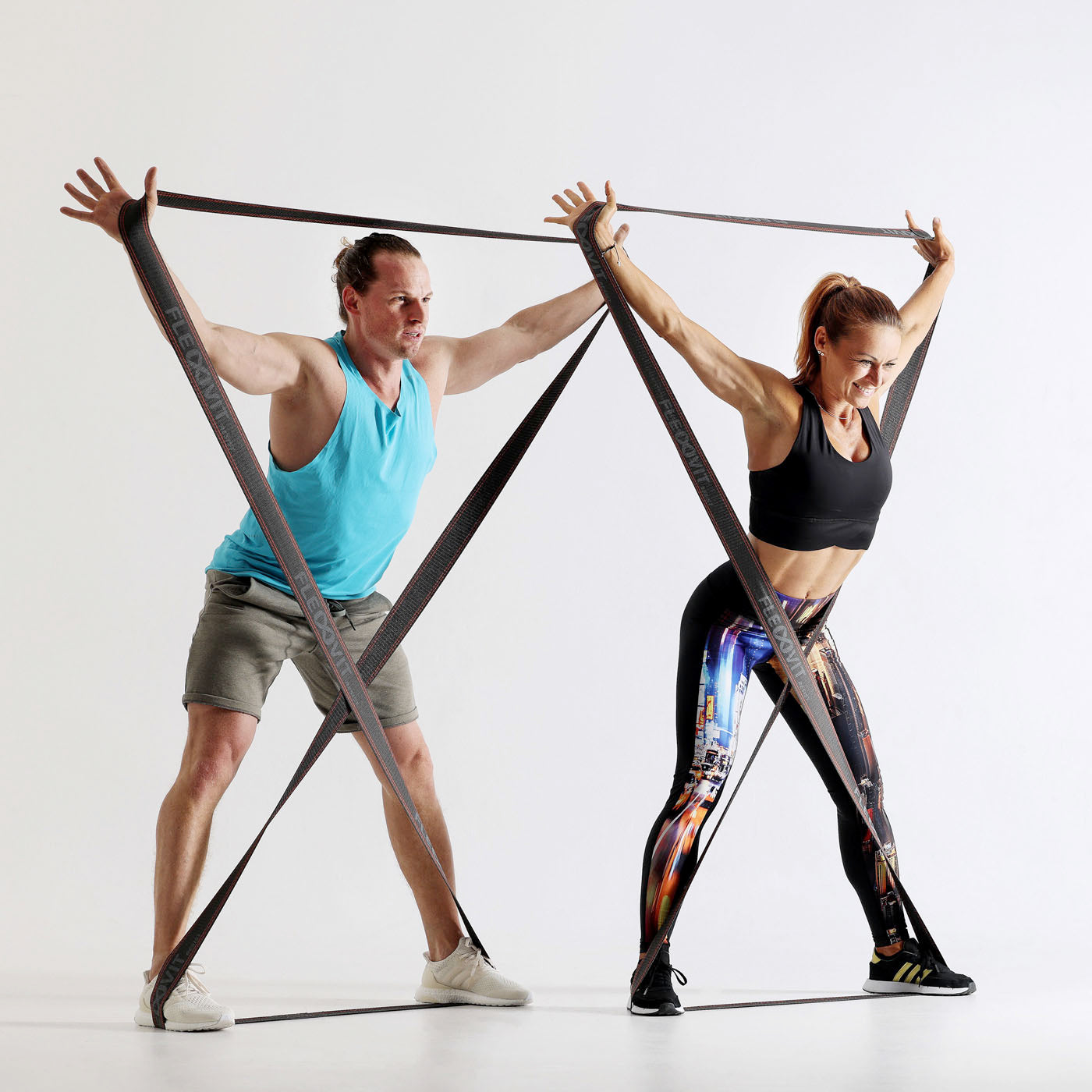 Visionary & competent
FLEXVIT - Thinking bands seriously
Our vision is to be the authentic and world's most popular resistance band brand, leading the way in the development and use of resistance bands for performance, fitness and therapy purposes.
We think, live and love bands.
Daily, all day, 24/7.
Innovative & customer-oriented
Unleash the full potential
We develop unique products that help people of all ages, at every level and in every sport, to achieve their individual and team goals and to get the best out of themselves.
Our bands will become an irreplaceable training tool and we will show you how best to use them.
With FLEXVIT bands, you discover new sides of training, have fun and train safely, effectively and sustainably.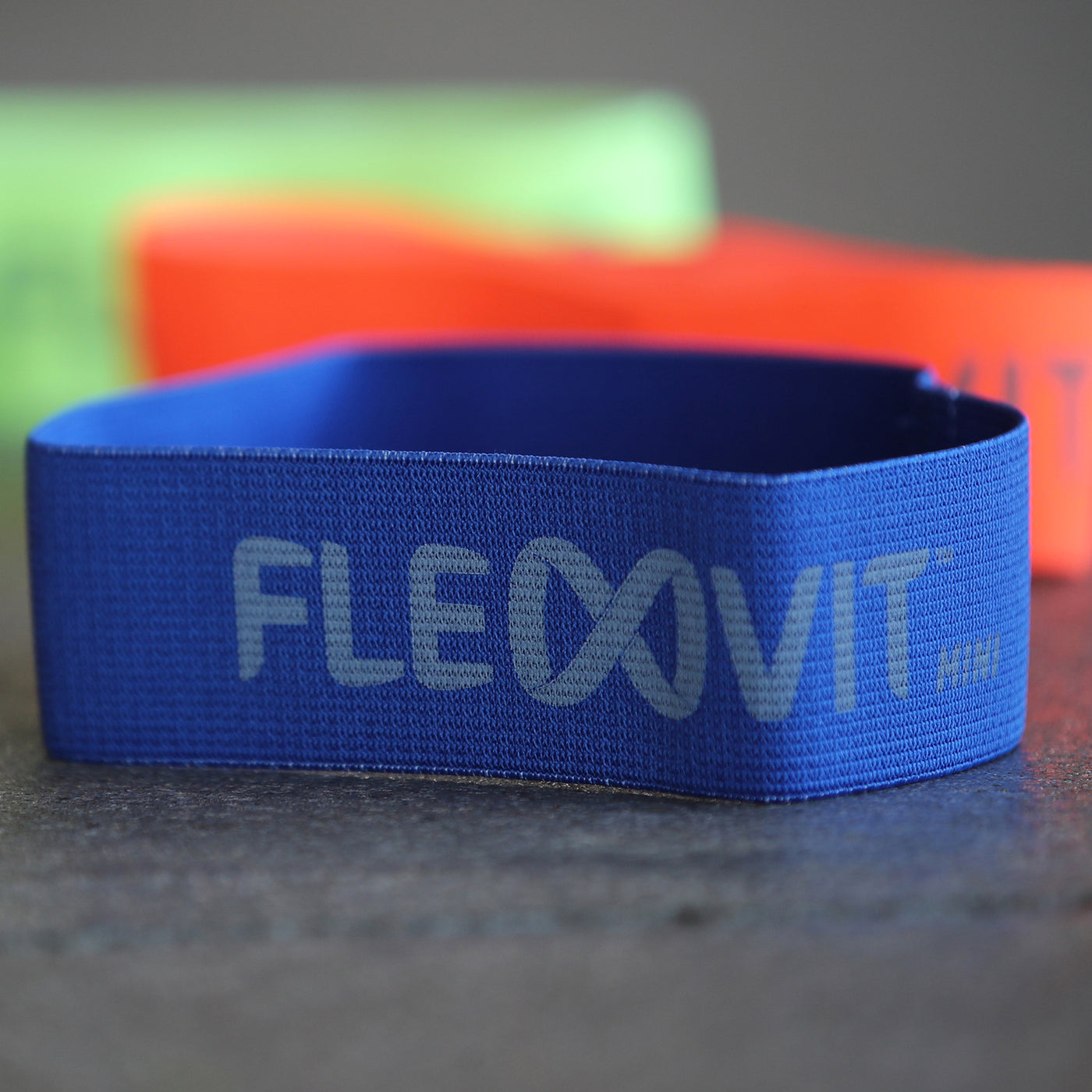 FLEXVIT
The original among fitness bands
FLEXVIT bands were the first elastic athletic bands made of textile-woven rubber. To this day, the quality and optimized stretch behavior of our bands are unmatched.
The special material of our bands is not only skin-friendly, but also incomparably robust and durable, thanks to a unique manufacturing technology. With FLEXVIT bands, the unpleasant tugging on the skin is history. Thanks to their washability, they also set new standards in terms of hygiene and the risk of allergies.
The "Designed, Developed and Made in Germany" seal underlines the quality of our bands and our regional ties.

Made in Germany
FLEXVIT is not only based in Germany, but the bands are also produced here with local standards.

Available worldwide
The bands go from Germany all over the world and are now being used intensively by satisfied customers in more than 30 countries.

Special material
The material is of the highest quality and is manufactured on machines that are designed for robust and durable products.

OEKO-TEX certified
Only materials that meet internationally recognized environmental standards are used in production.

Developed by experts
FLEXVIT bands are developed by people who have practiced competitive sports themselves and tested by experts.

Knowledge for application
FLEXVIT not only supplies the best bands, but also the knowledge behind how to best use them.

Available everywhere
This knowledge is easy, understandable and made available to users in various ways.
FLEXVIT
We want to leave traces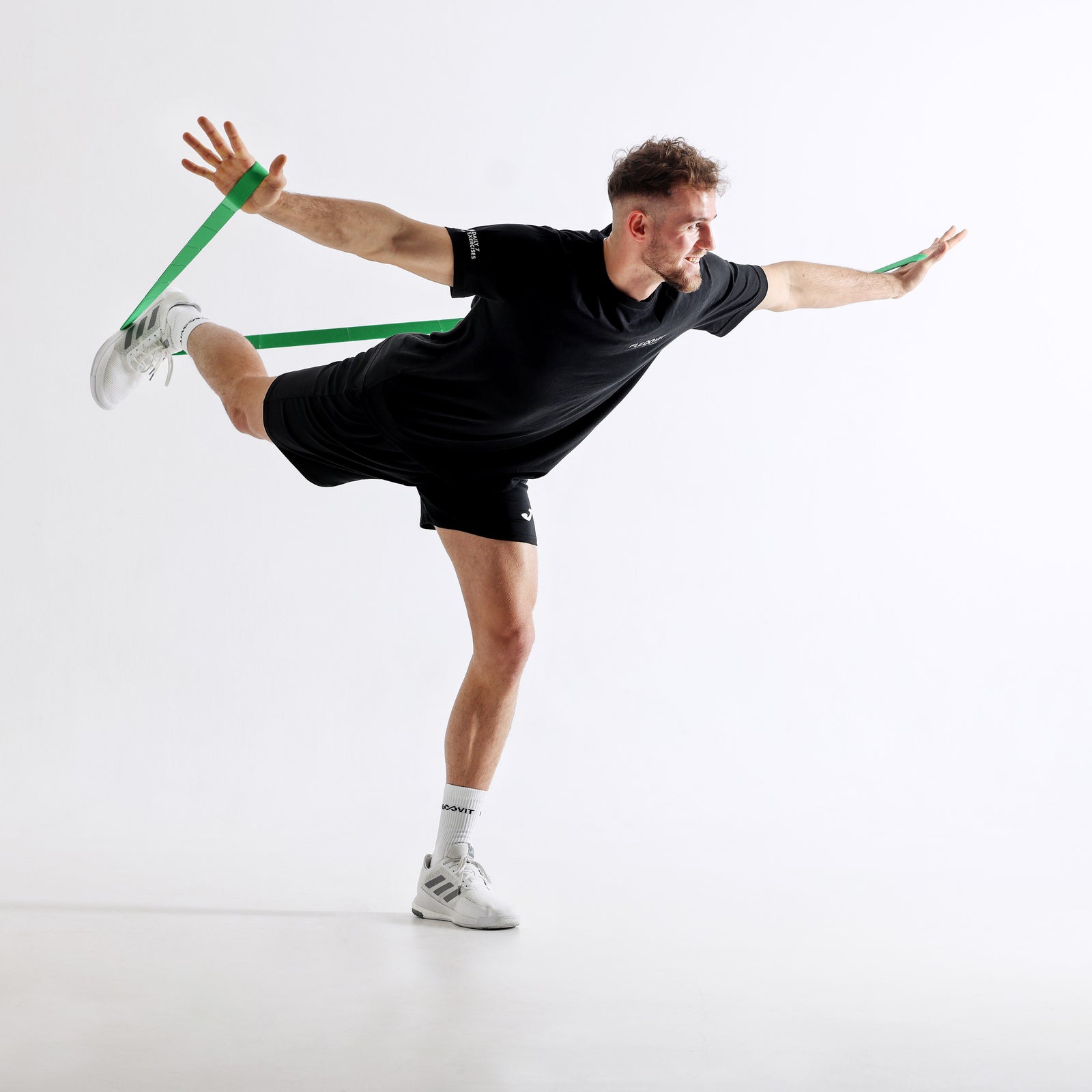 Visionary
Since our inception, we've wanted nothing less than to revolutionize how bands are thought and made to finally unlock the potential of bands and band training.
Unique
FLEXVIT offers an incomparable material quality, a well thought-out design and the most comprehensive range of bands in the world to make every potential application possible for every potential user.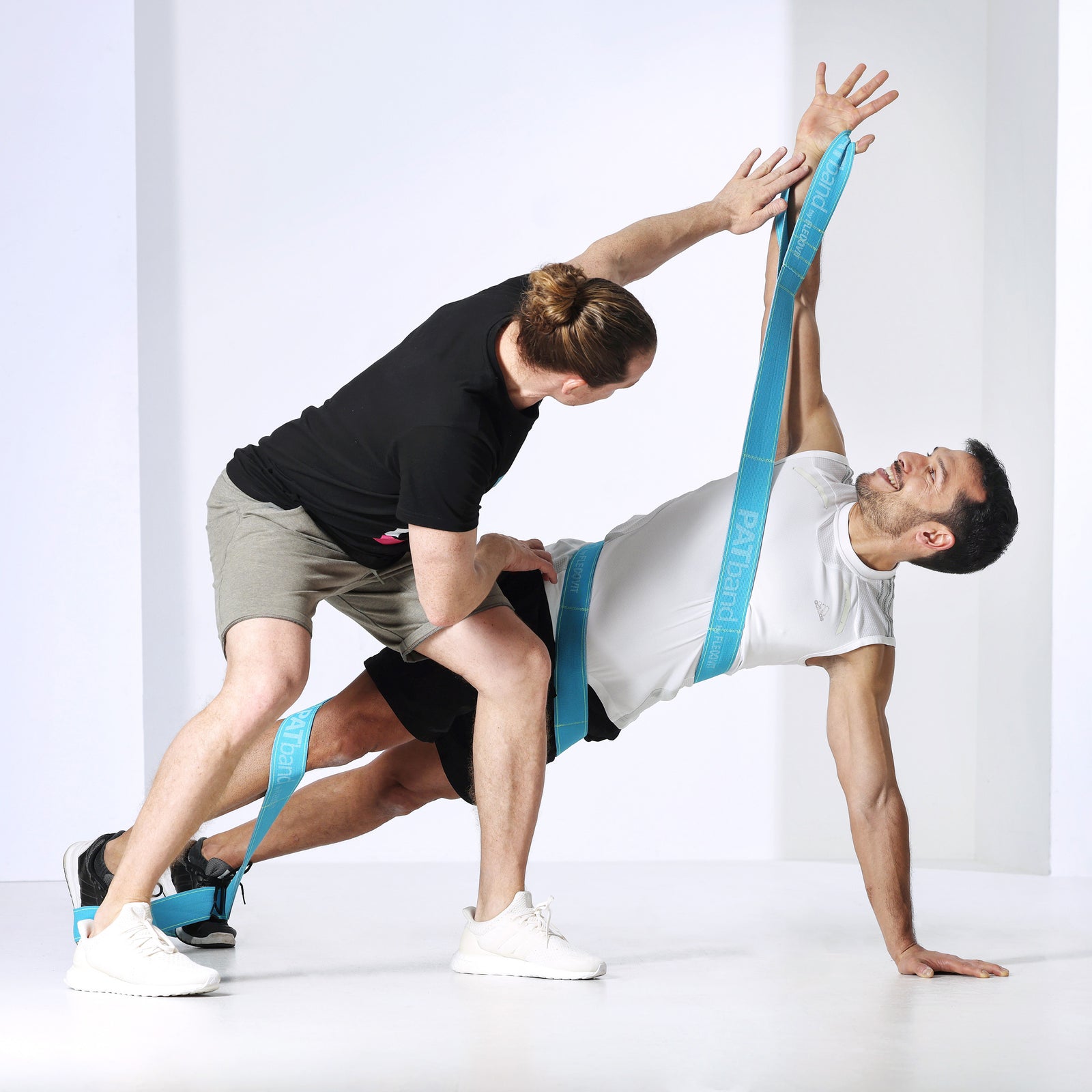 Focus
FLEXVIT is the only brand in the world that focuses exclusively on the development of bands. This not only creates great products, but also exclusive competence in their development and application.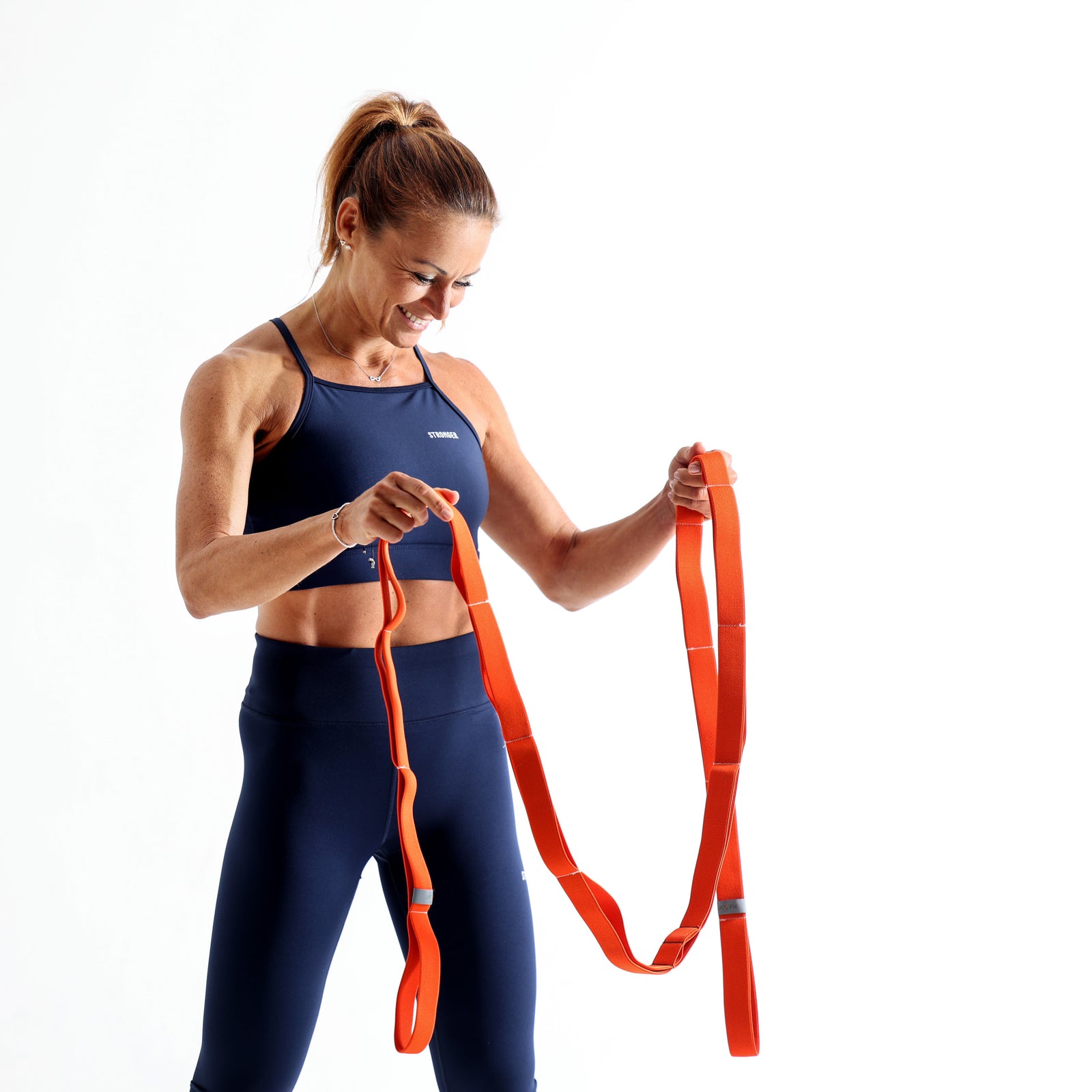 Style
Well thought-out design and beautiful colors make our bands products that are impressive. In addition, due to their light weight and effectiveness, they fit into the modern and mobile lifestyle.
The special FLEXVIT quality
Multiple awards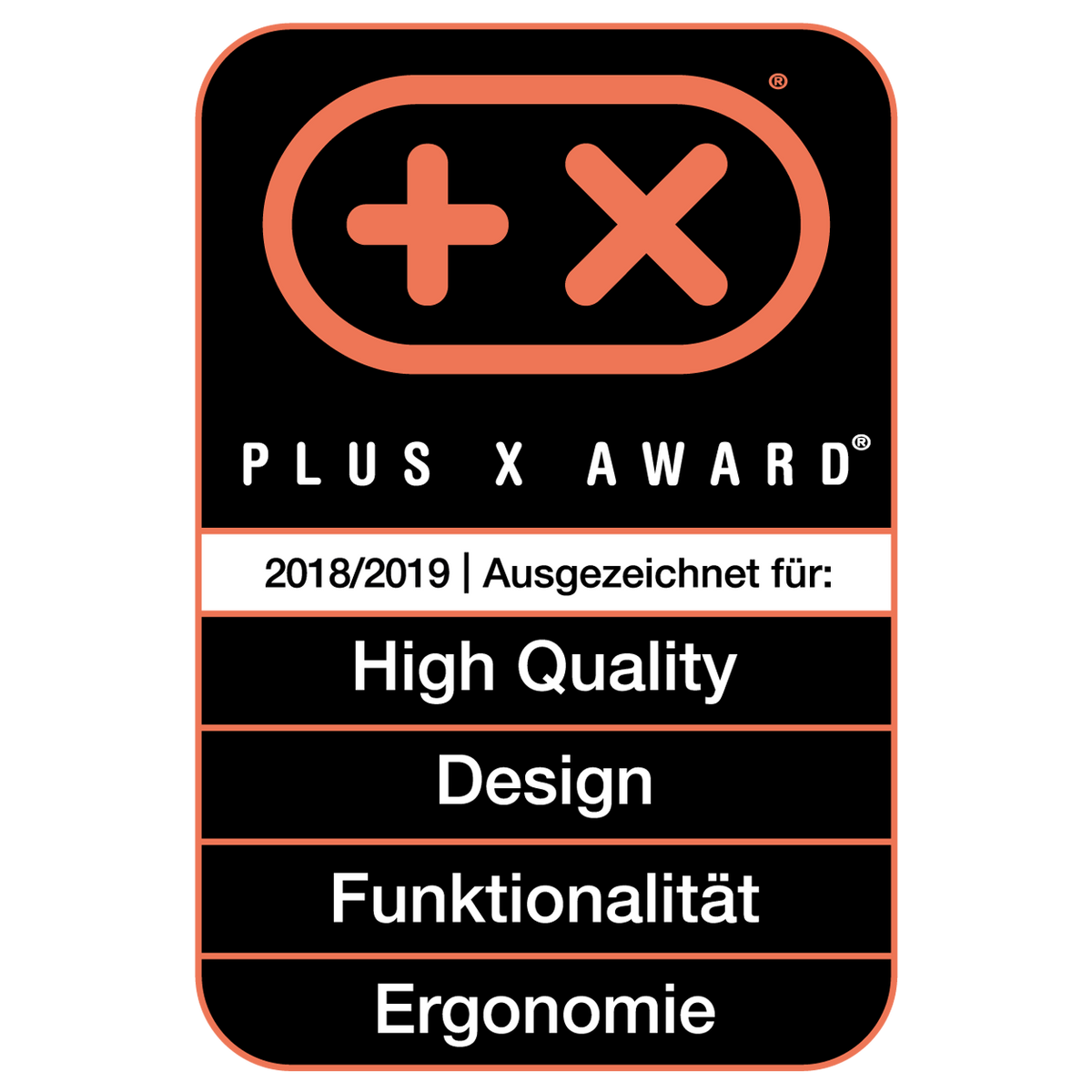 Plus X Award
Our FLEXVIT Multi was awarded the Plus-X-Award for the high quality, the design, the functionality and ergonomics. The Plus-X-Award is the world's largest innovation award for technology, sports and lifestyle products.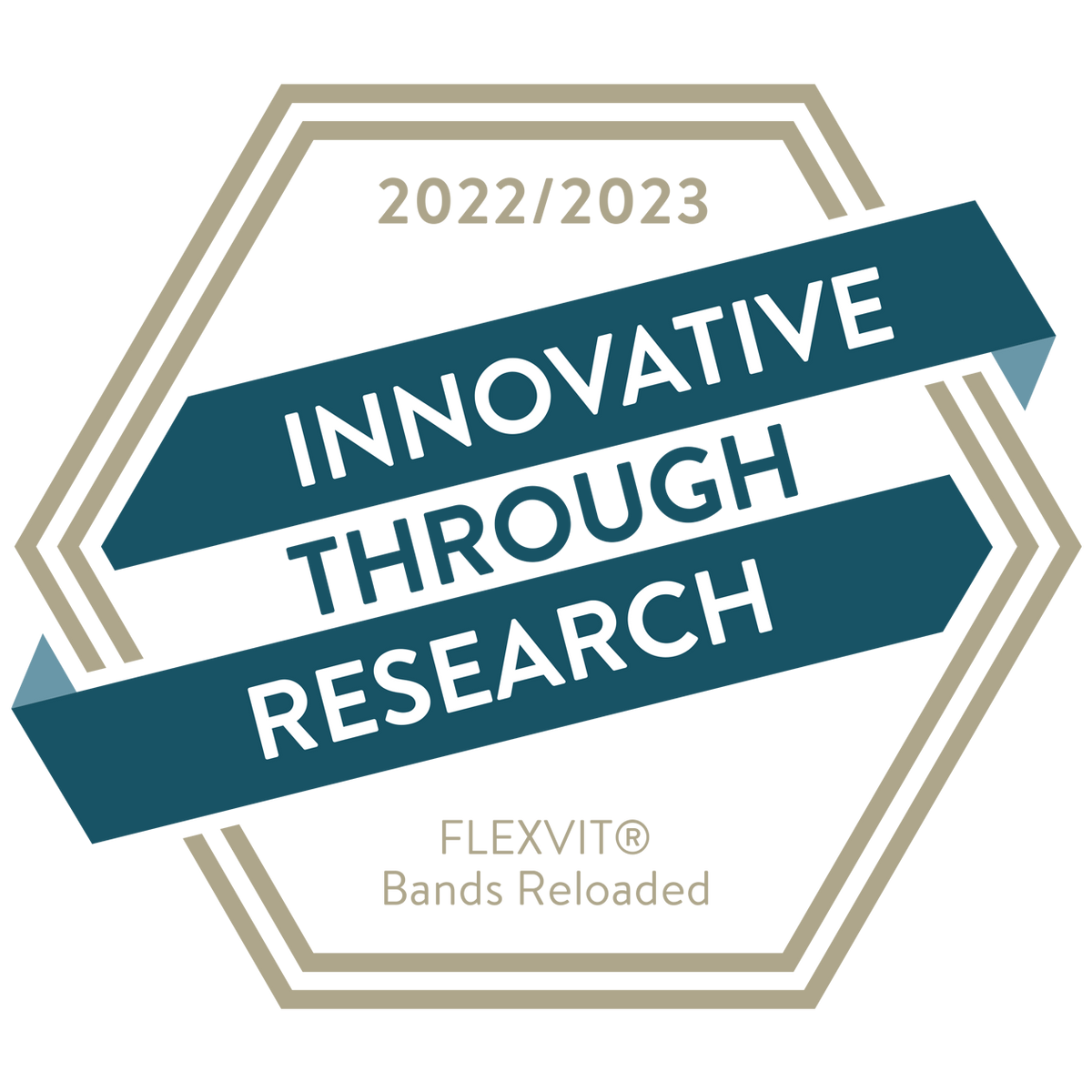 Innovative through research
We always want to further develop our products and therefore rely on intensive research. The Stifterverband für die Deutsche Wissenschaft e.V. has awarded us the "Innovative through Research" seal for this commitment.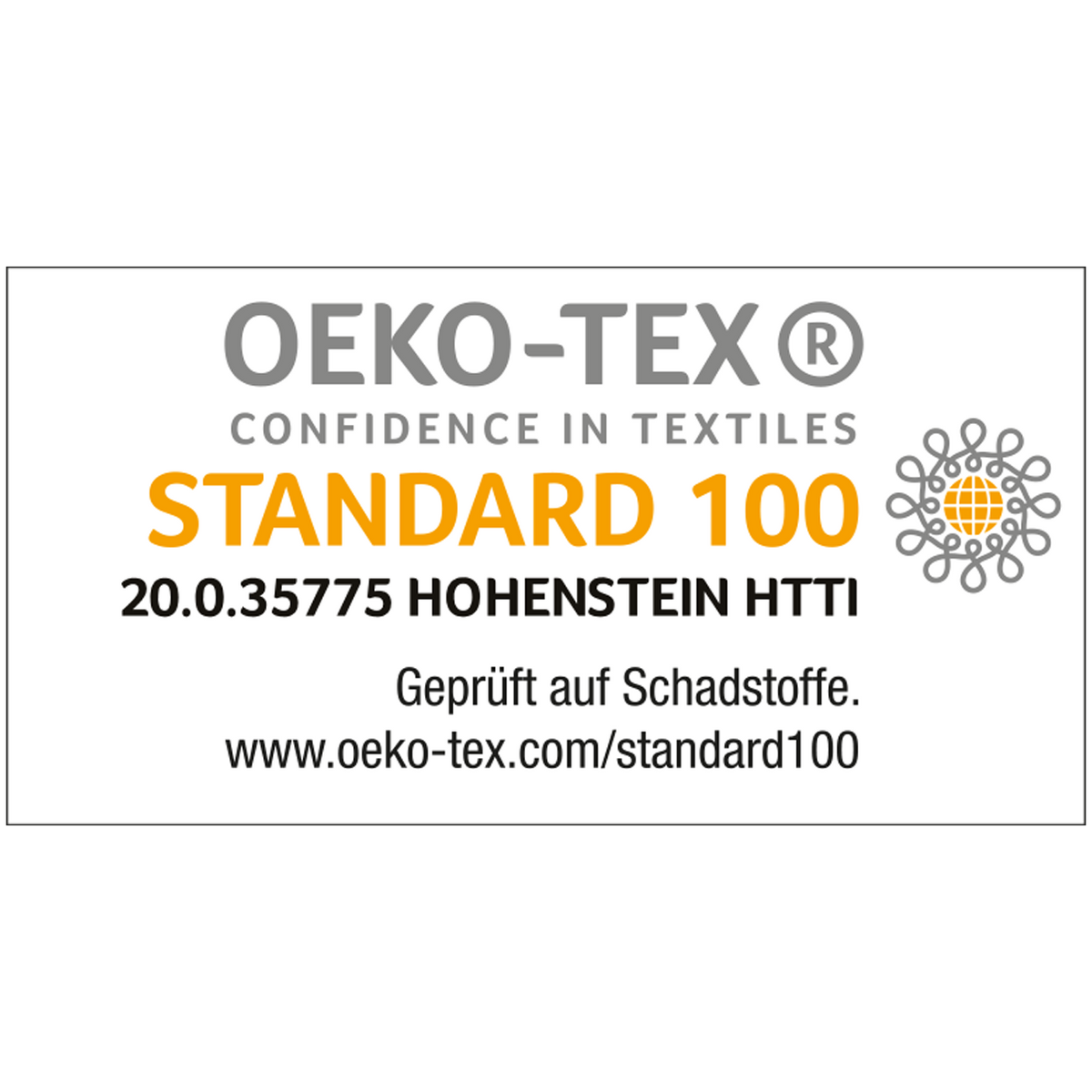 OEKO-TEX STANDARD 100
All FLEXVIT bands are manufactured under high quality standards and have been awarded the OEKO-TEX STANDARD 100 label. All components of our products have been checked by the strict OEKO-TEX laboratory tests.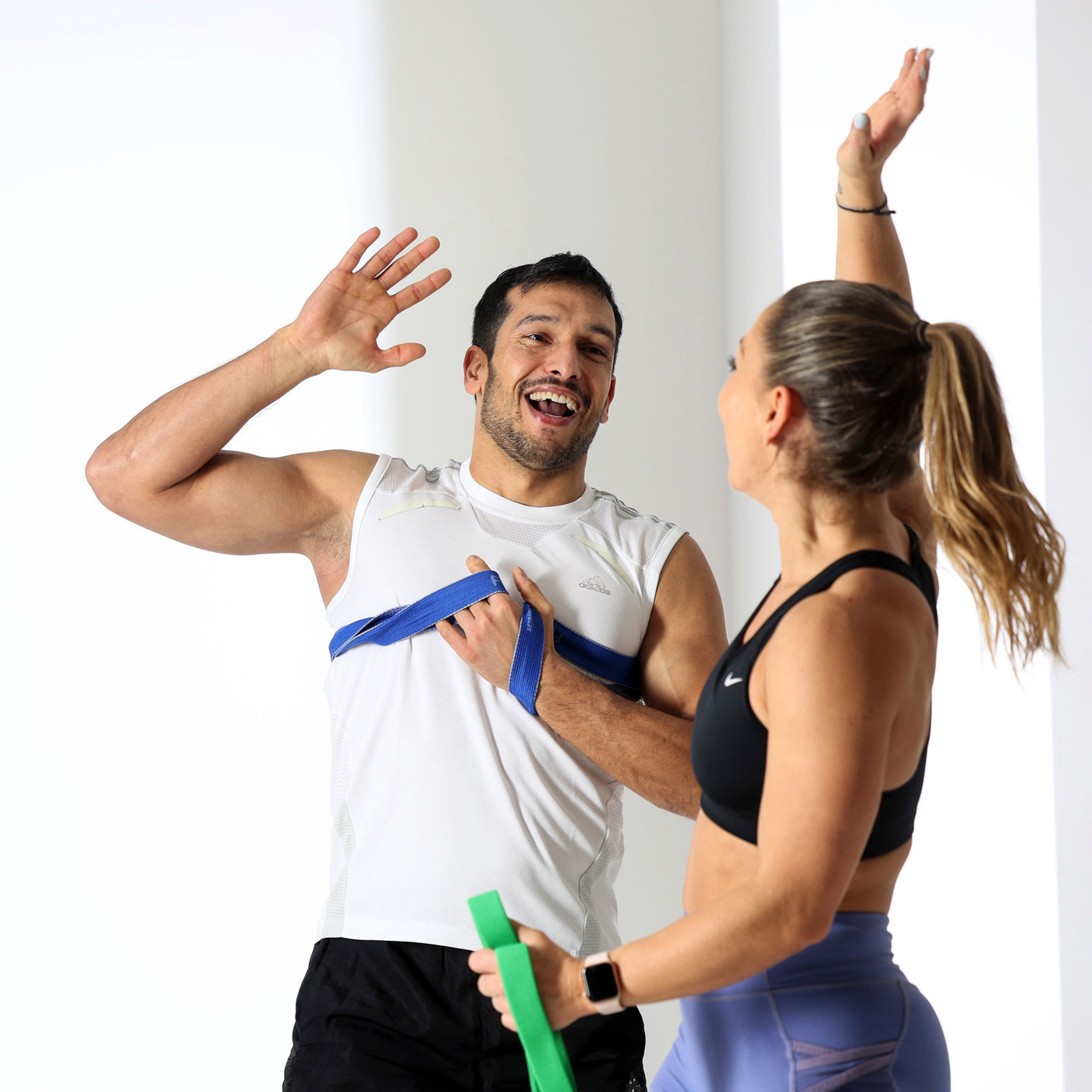 Visionary and innovative in use
Visionary and innovative in use
A tool is only as good as the knowledge of how to use it. Fun and success also increase with the ability to deal with it variably and effectively. Bands are as unsurpassed in their ease of design and handling as they are endless in their variety of uses. However, successful training can only be achieved with a systematic and sustainable approach.
With FLEXVIT training to success
Our training courses are based on a modern and intuitive training concept. They are aimed on the one hand at trainers, therapists and athletes who are looking for a practical introduction to band training, but also at those experts who want to explore their many secrets.
We explain how the progressive resistance of bands can be used to improve all aspects of training such as strength, speed, mobility and movement execution.
The DAILY 7 exercise concept
Train functionally with a system
Together with Stefan Liebezeit (personal trainer, instructor, managing director of the Munich Personal Training Lounge and founder of MPTL Grow) we developed the DAILY 7 exercise concept with the idea that you should train each of the seven basic human movement patterns at least once a day.
At the same time, these movement patterns can be found in all everyday and sport-specific movements, which provides an optimal starting point for training and targeted improvement of movements. Training can also be varied and challenging because exercises vary depending on the choice of position, band and resistance constantly being modified and varied.
The emergence of the FLEXVIT brand
Our history
Founding of the company
Start as an "after-work business"
Acquisition of a micro-company that exclusively offers two team sports products (under the SAMY brand) based on elastic bands.
Company location in the province
The office and, so to speak, headquarters is located in a small town in southwest Germany near the Swabian Alb, which was a center of the textile industry for a long time. But companies such as Mercedes, Bosch, Hugo Boss and Bizerba are also very close by.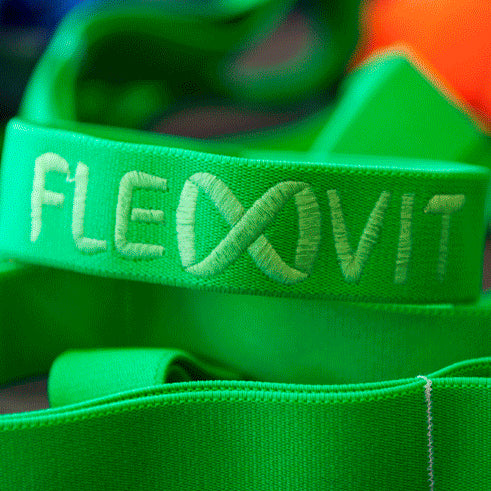 First ideas
Beginning of the development of new types of fitness and athletic bands
Out of dissatisfaction with the use of conventional rubber bands in one's own training and trainer practice, initial ideas are developed, in-depth market research is carried out and materials are tested.
Intensive development work
Prototypes and expert feedback
The first designs are tested in several feedback rounds with our own network of trainers, therapists and athletes. Ideas and concepts are refined.
The FLEXVIT brand is created & soft launch of the products
A new kid on the block.
After the increasingly positive feedback, the FLEXVIT brand is registered and begins to come to life. The first collection of Mini, Multi and Resist is produced and sold directly to teams, coaches and therapists.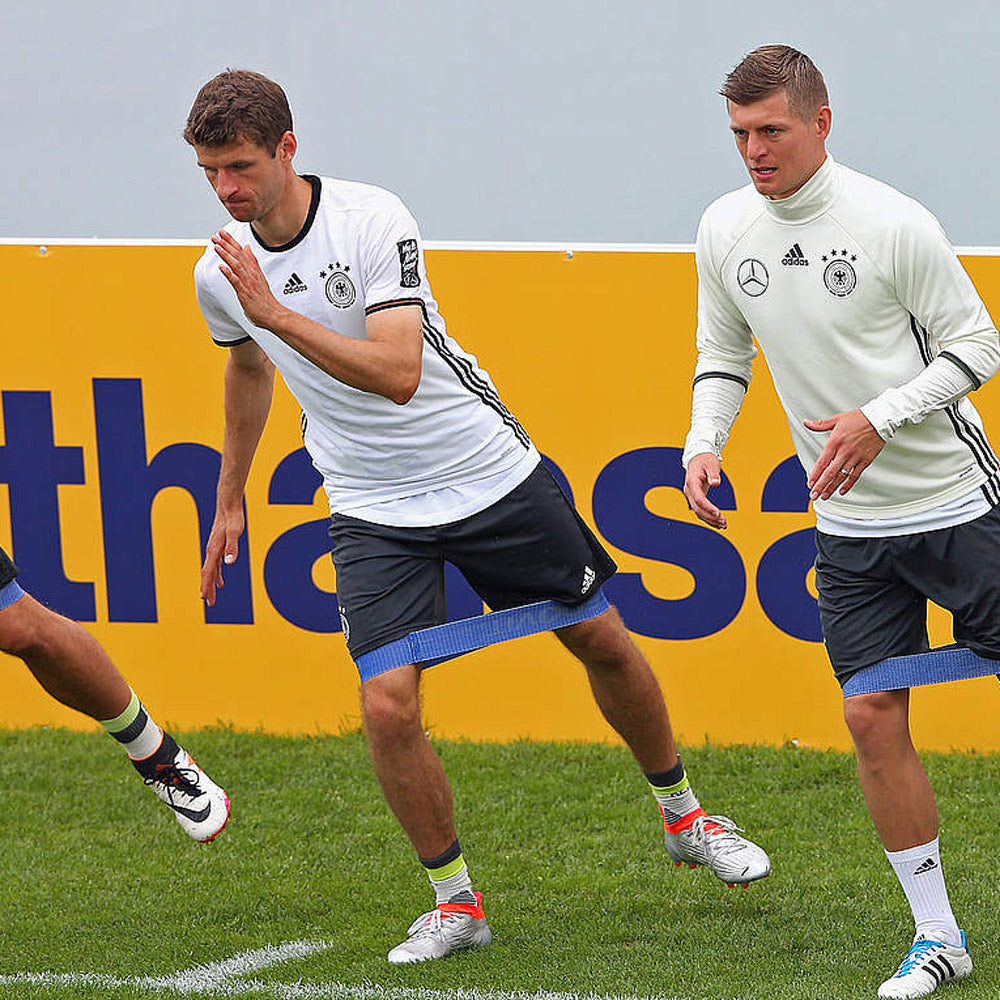 First successes
Achievements for our users
Usain Bolt is preparing for his Olympic victory in Brazil with the FLEXVIT Mini. The German national football team orders bands for their training camp before the European Championship (Jerome Boateng's "calf of the nation" at the time is made fit again with our bands).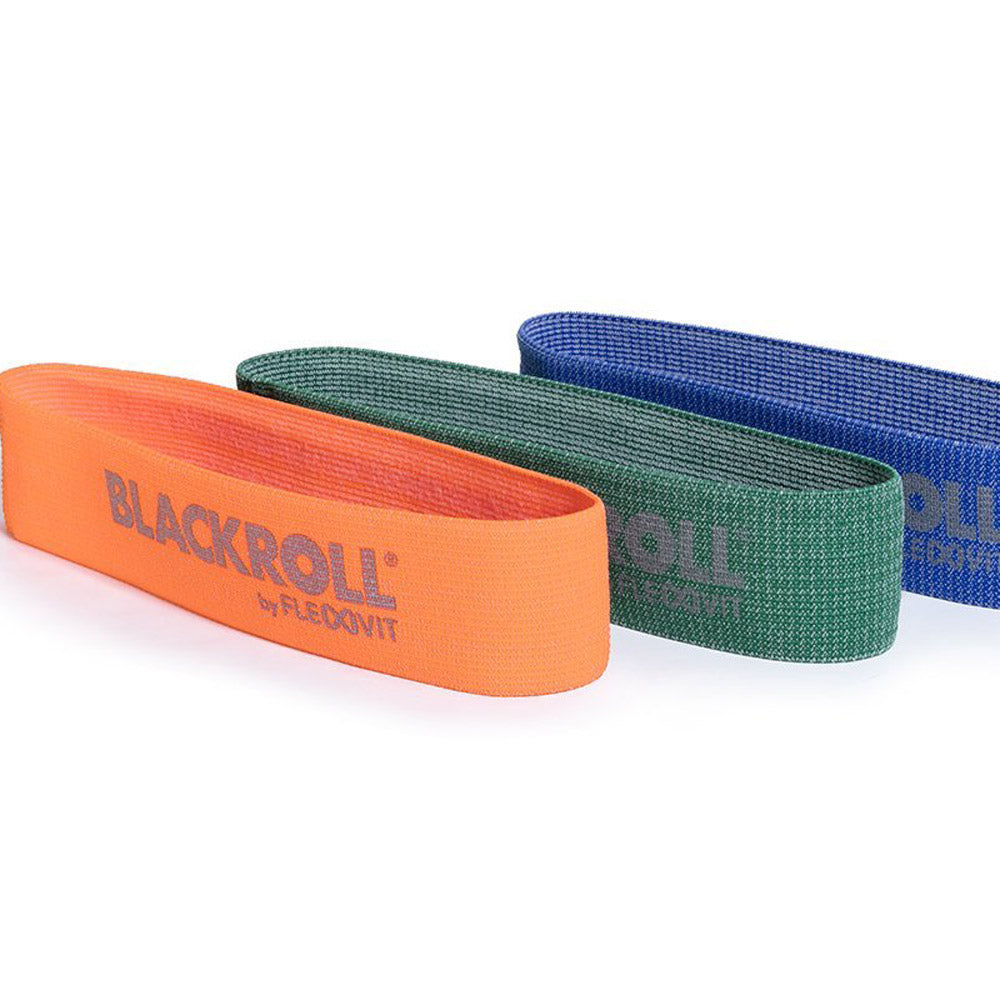 First co-branded products
Interest in the market increases
Having become aware of the first successes, co-branding collections are launched with other industry companies (e.g. Blackroll from 2016-2018).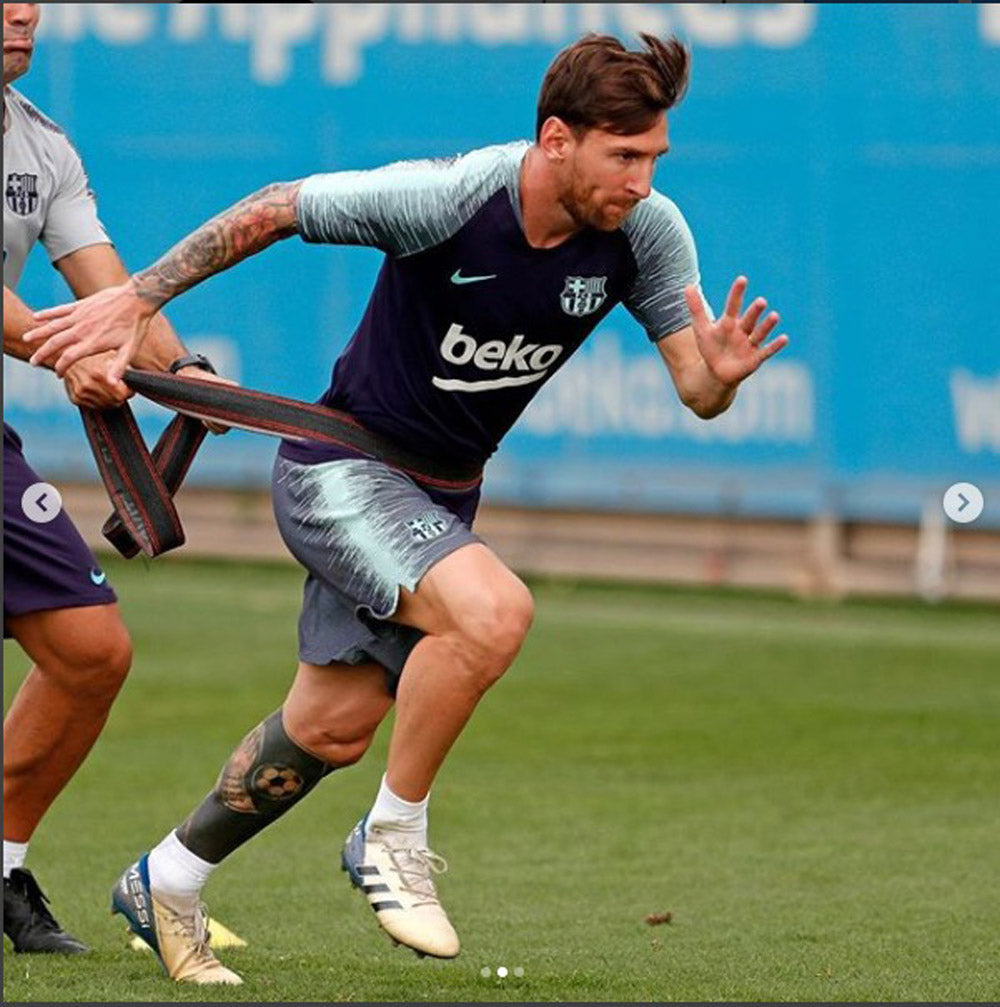 Start of internationalization
FLEXVIT also attractive in other countries
The first sales partners from foreign markets express interest and take over the FLEXVIT portfolio for sale in their market.
Partnerships with training institutes
International training institutes are also paying attention
We are honored to be able to work with renowned international institutes such as Z-Health, Football Science Institute, the German OS Institute or the Irish Elite Performance Institute, who only use the very best products.
New products and accessories
Specific further developments make FLEXVIT unique
As a pioneer and innovator, we are constantly striving to take up ideas and make band training even more variable. The PATband, supposedly the best band in the world, is being developed in cooperation with the German athletics trainer Patrick Herzog (pat.fit). The YOUTH collection, which takes into account the special requirements of children and young people, is unique in the world.
OEKO-TEX® certification
Testing for environmentally friedly material
The FLEXVIT products are tested and certified by the internationally recognized institution with the Standard 100 seal. It can be assumed that FLEXVIT is the only band brand in the world with this seal of quality.
Launch of the FLEXVIT app
A milestone for users
In order to give our users ideas for their training, there was no way around developing our own app. It contains over 400 exercises and makes the FLEXVIT training concept accessible to every user.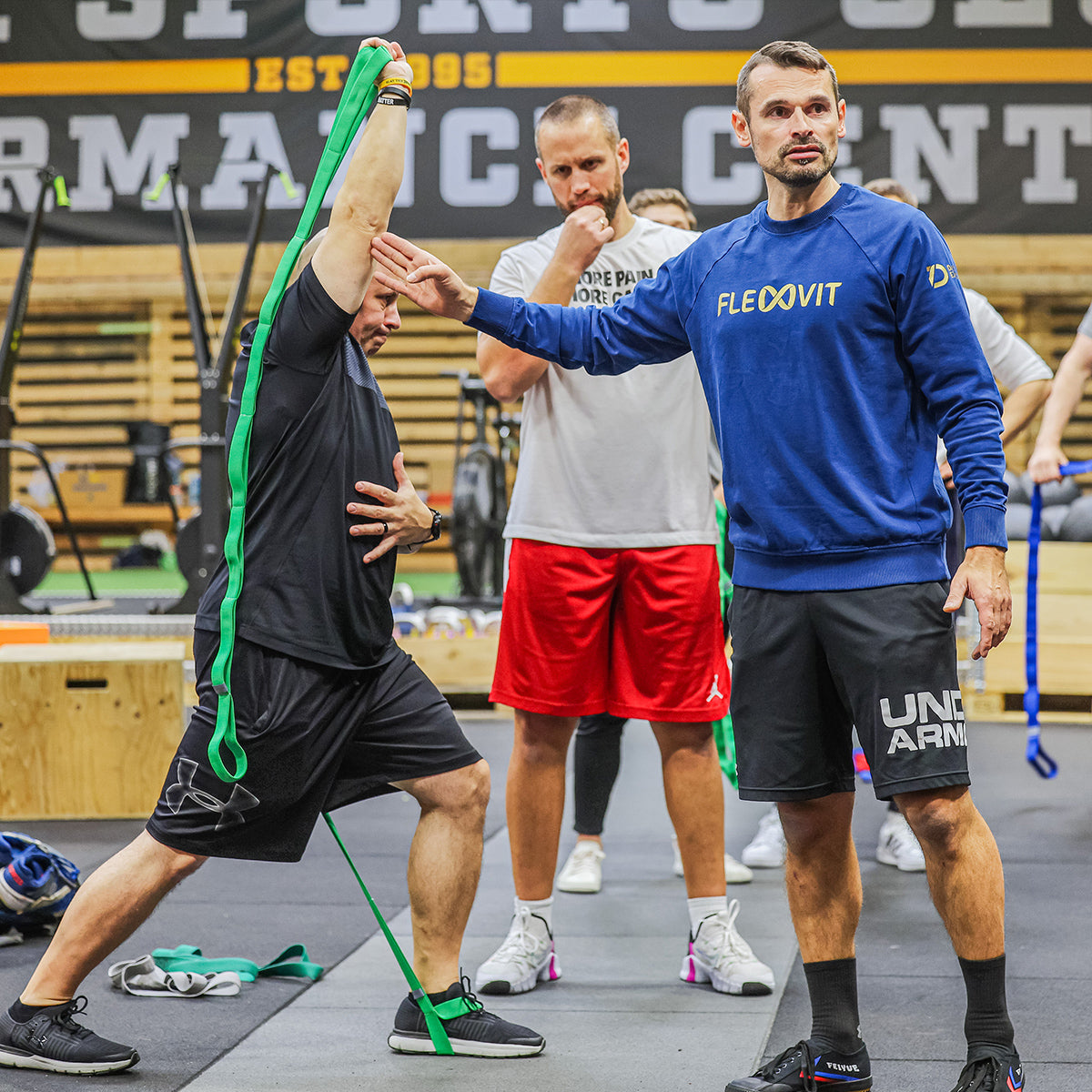 Launch of FLEXVIT Training & Education
The first training formats
We continue to develop the FLEXVIT training concept and create a comprehensive training course for athletes, trainers and therapists. After the pandemic, we can finally start presenting our knowledge and passion for functional band training in live seminars. At the same time, we are launching our online platform, which enables course participation at home and learning at your own pace.
Further internationalization
FLEXVIT is global
Our products are now sold in more than 30 countries. An athletic trainer in Uruguay can buy a FLEXVIT band just as easily as a physiotherapist in Osaka or an "everyday athlete" in Dubai.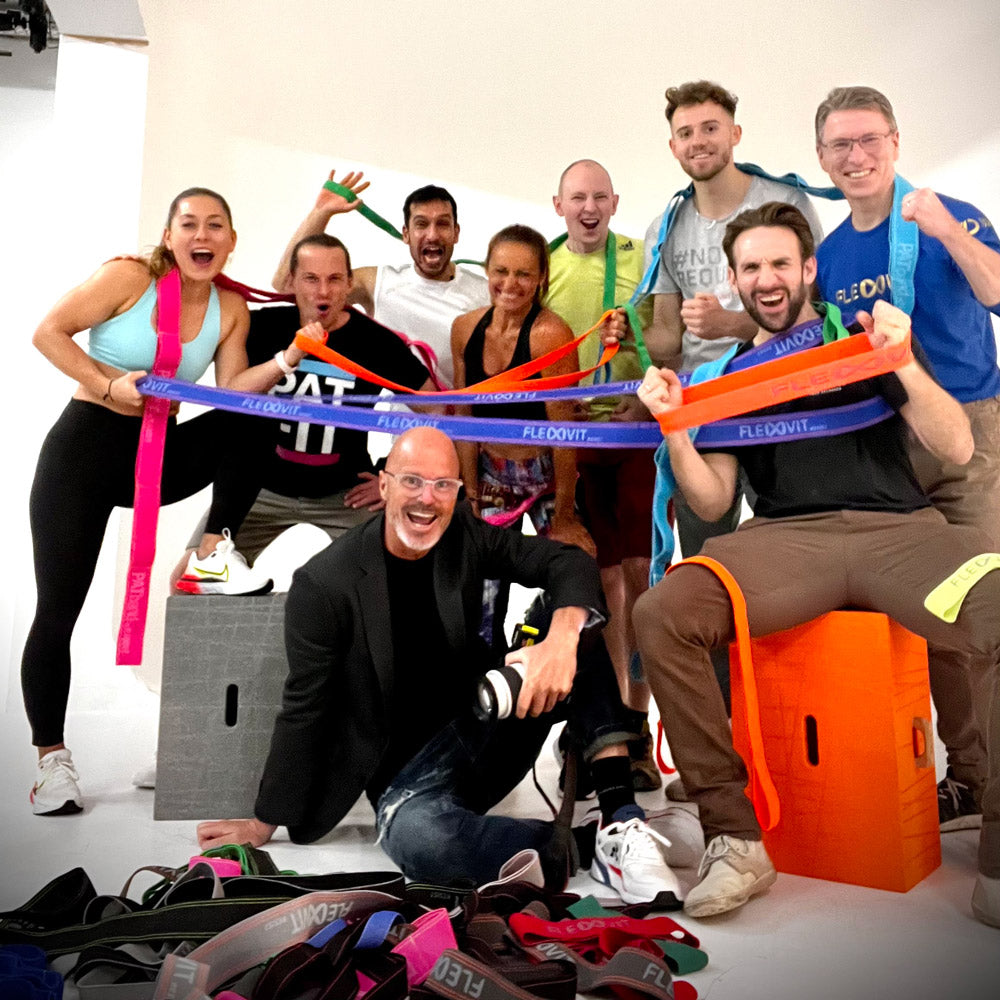 FLEXVIT is 10 years old
Our gaze goes ahead
We are already looking forward to our 10th anniversary, which we will celebrate with our loyal users worldwide. Until then, as since the foundation, a lot of exciting things will happen.