Improve your game with FLEXVIT and become a champion on the handball field! With FLEXVIT resistance bands you can carry out challenging, functional training with your entire team. Through regular training with FLEXVIT, you can increase the strength, speed and endurance of your team and thus dominate on the field.

Functional training offers enormous advantages for the game of handball and improves performance in all movement and game sequences. With our high-quality FLEXVIT bands you have the right tools at hand to get the full potential out of your team. Benefit from a lower susceptibility to injury and more performance from your players!
Make your team better
Improve your team's athleticism with FLEXVIT bands
As a trainer or coach, you are responsible for getting your players in top shape on the field. With FLEXVIT bands you can improve your players' jumping power, explosiveness, stability and flexibility, as well as prevent injuries.
The perfect throw
Improve your handball game with FLEXVIT
As a handball player, you know how important it is to be in top shape in your sport. With FLEXVIT bands you can improve your jumping power, your throwing and your footwork. The bands offer you a variety of exercises that are specifically tailored to the challenges of handball.

Wash away the boundaries
All FLEXVIT bands can be washed in the washing machine at up to 60° Celsius.

Reach the next level
FLEXVIT bands are used and valued in training by numerous successful professional teams and top athletes.

Maximize efficiency
FLEXVIT bands enable effective and time-saving training to improve performance in a short time.
Train anywhere
FLEXVIT bands fit in every pocket and can be taken anywhere - for training anywhere.
The right tools for your handball training
The Handball Set for you & your team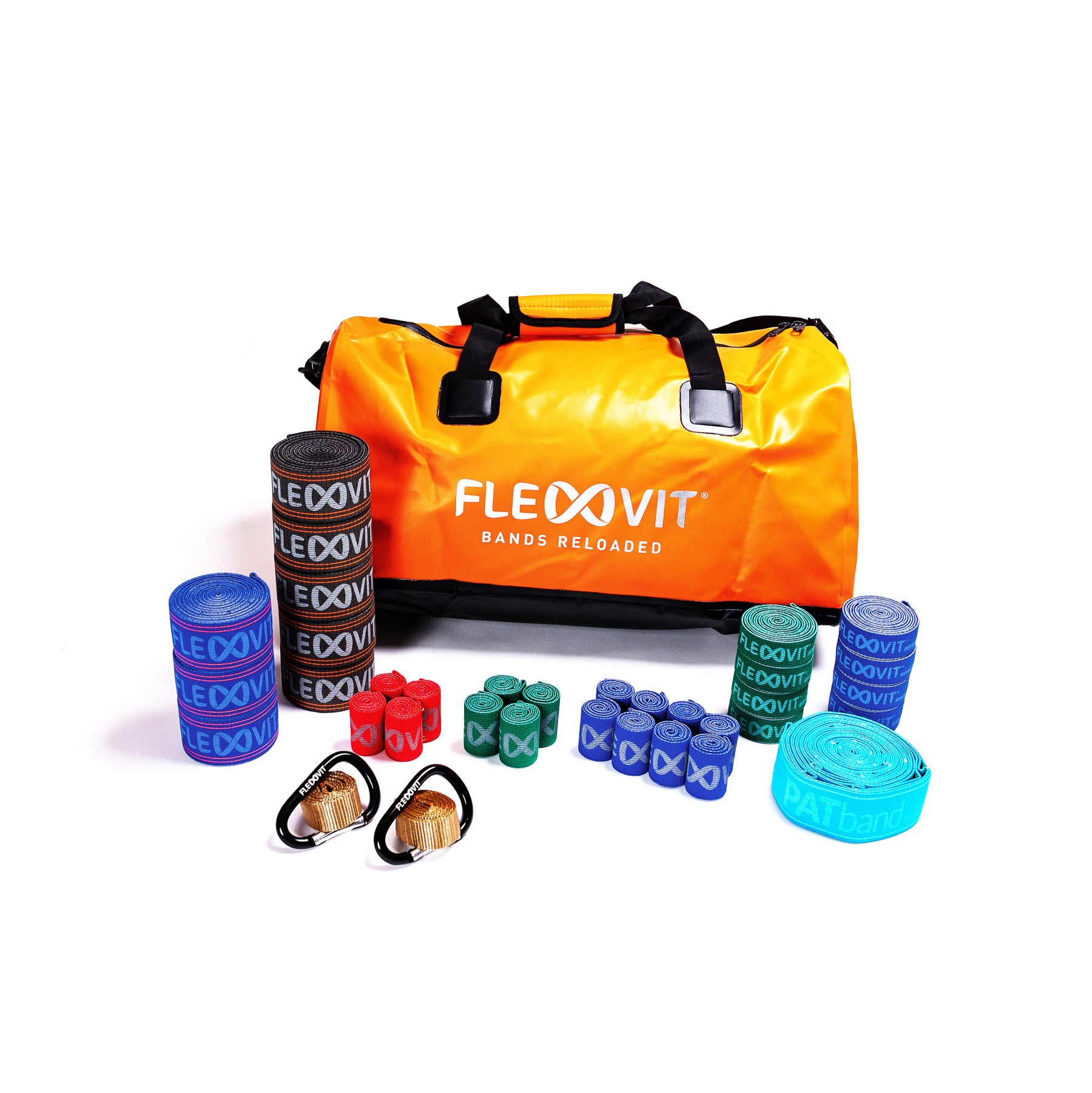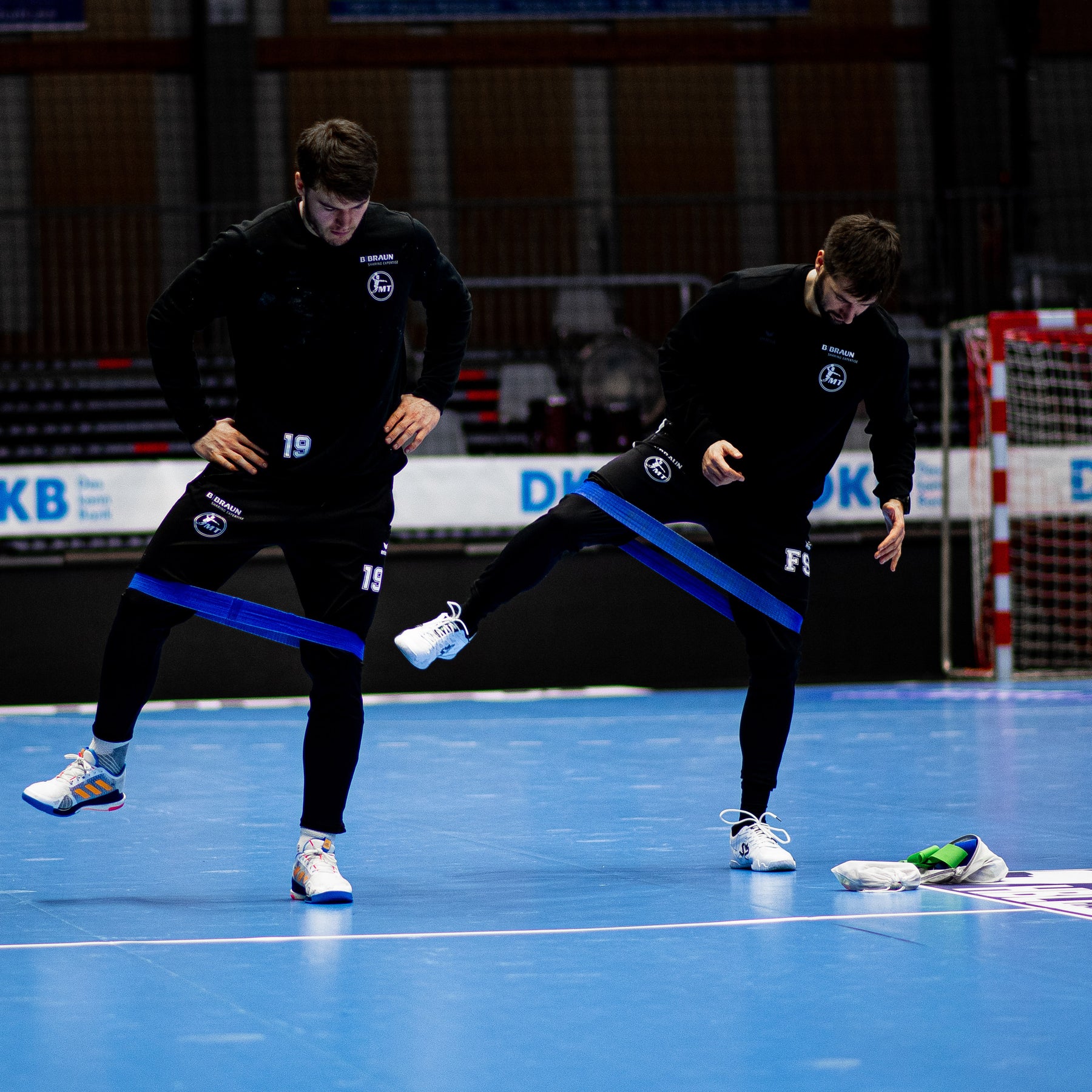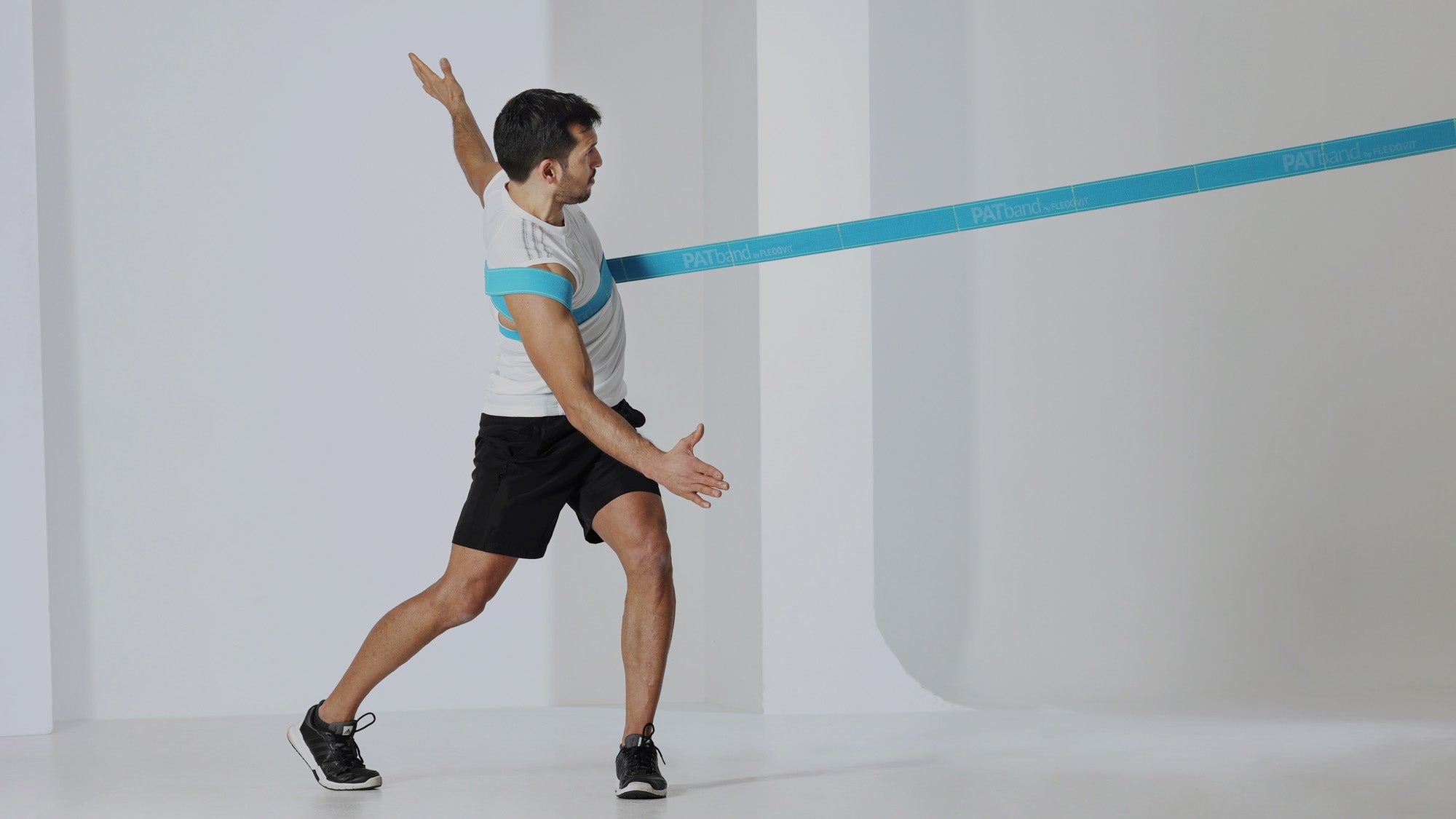 BANDS RELOADED
Improve your handball game and dominate the field like never before
Even after several units and sometimes resin stains, they remain robust and resistant! Really great products!
Functional Band Training in handball
Discover new possibilities in handball training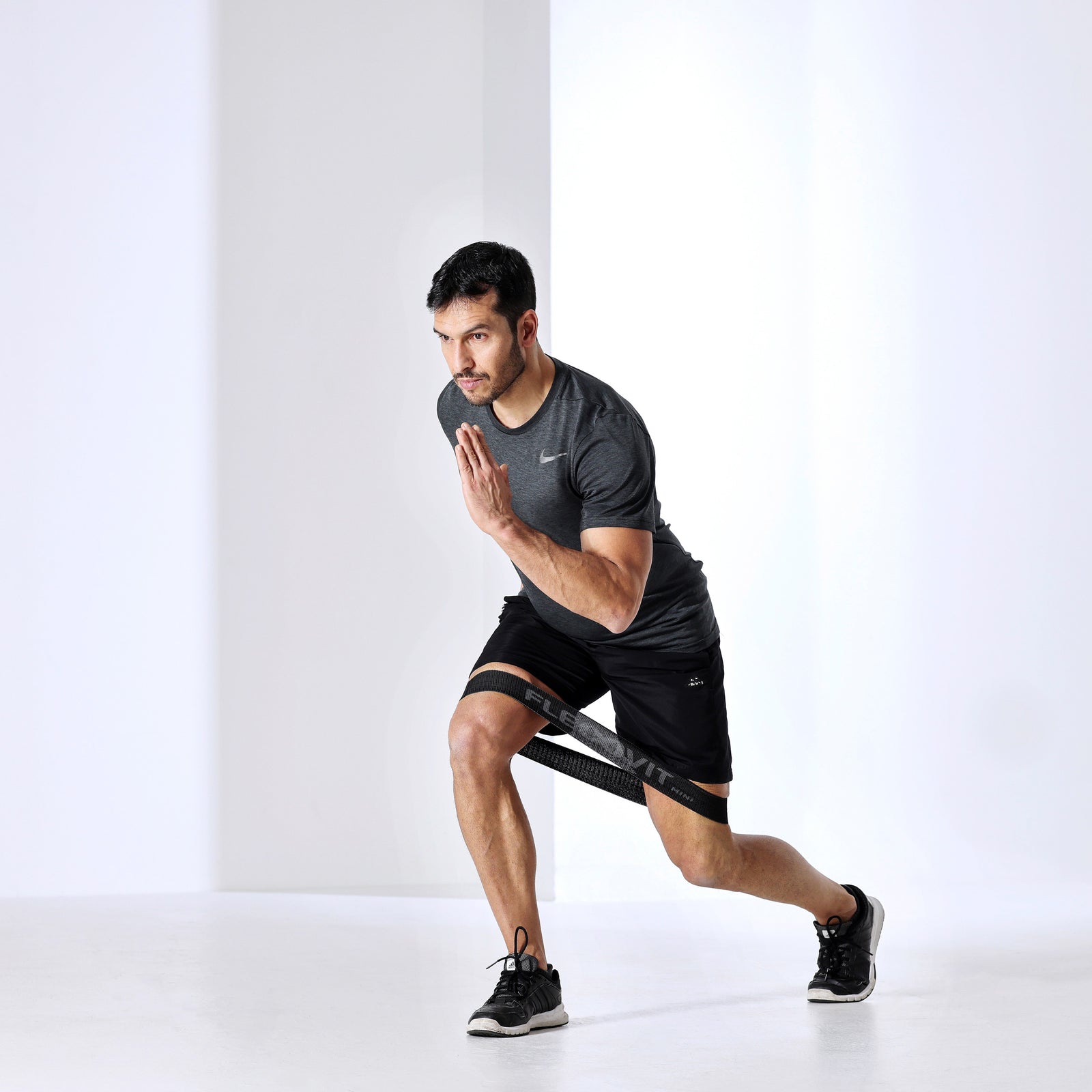 Mini
Our FLEXVIT Mini bands are small but still powerful. With them you can easily train your leg strength and use it in stability exercises for holistic body strengthening. Quick changes of direction put enormous strain on your leg muscles, so it makes sense to strengthen them. Stable and strong leg muscles prevent injuries such as cruciate ligament tears. With our Handball Set you get 16 FLEXVIT Mini bands in two strengths for your powerful presence in the hall.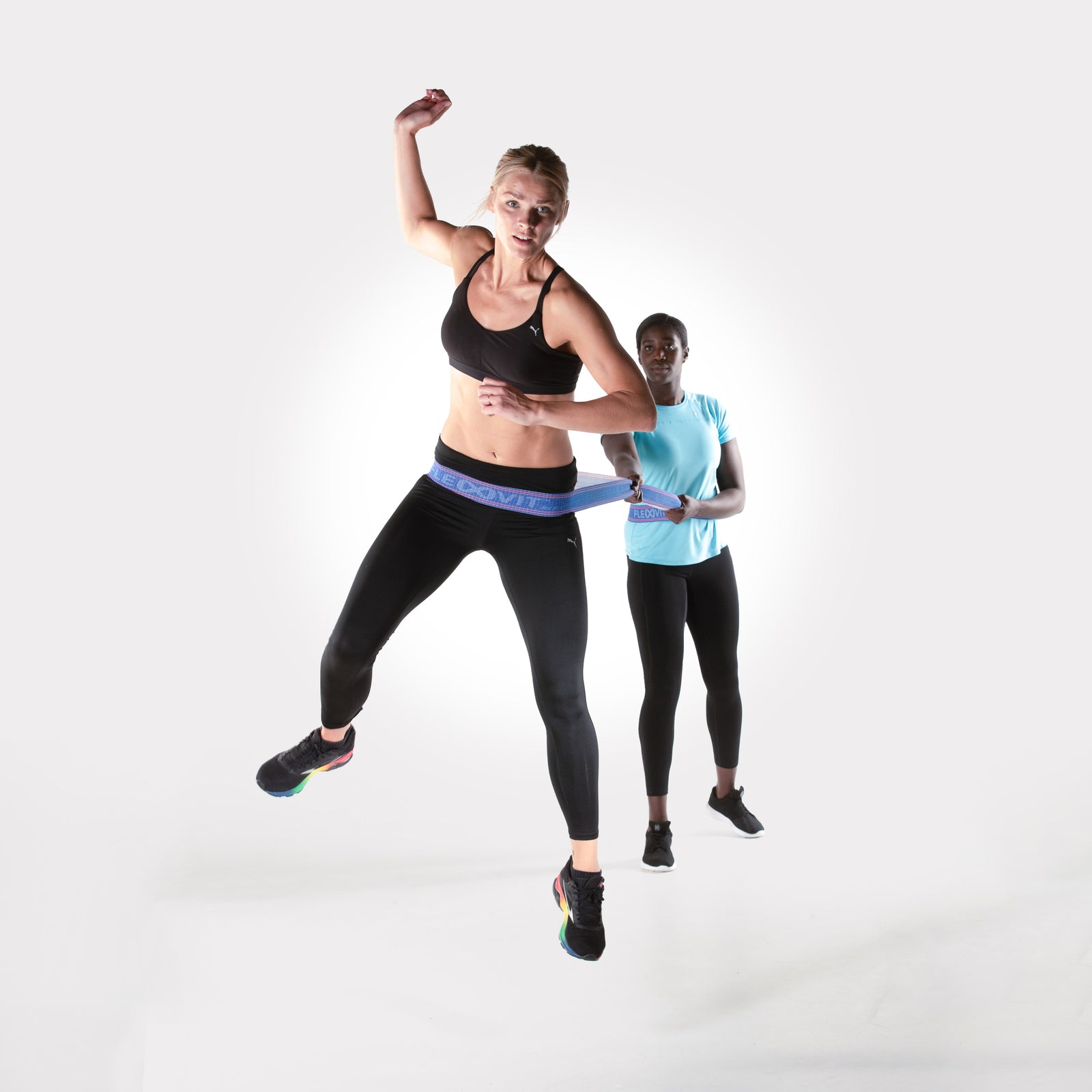 Resist
The FLEXVIT Resist and the Multi Anchor form an ideal combination for training explosive accelerations. In handball, fractions of a second determine possession of the ball. Agility exercises with these tools improve speed and spatial awareness. The Handball Set contains ten FLEXVIT Resist bands in two strengths.
Revolve
The FLEXVIT Revolve is the ideal partner for regression or progression of exercises. It enables a varied full-body workout that doesn't spare any muscle. With the minibands it offers optimal support to strengthen your body. The Handball Set contains four FLEXVIT Revolve bands that give you stability in every movement.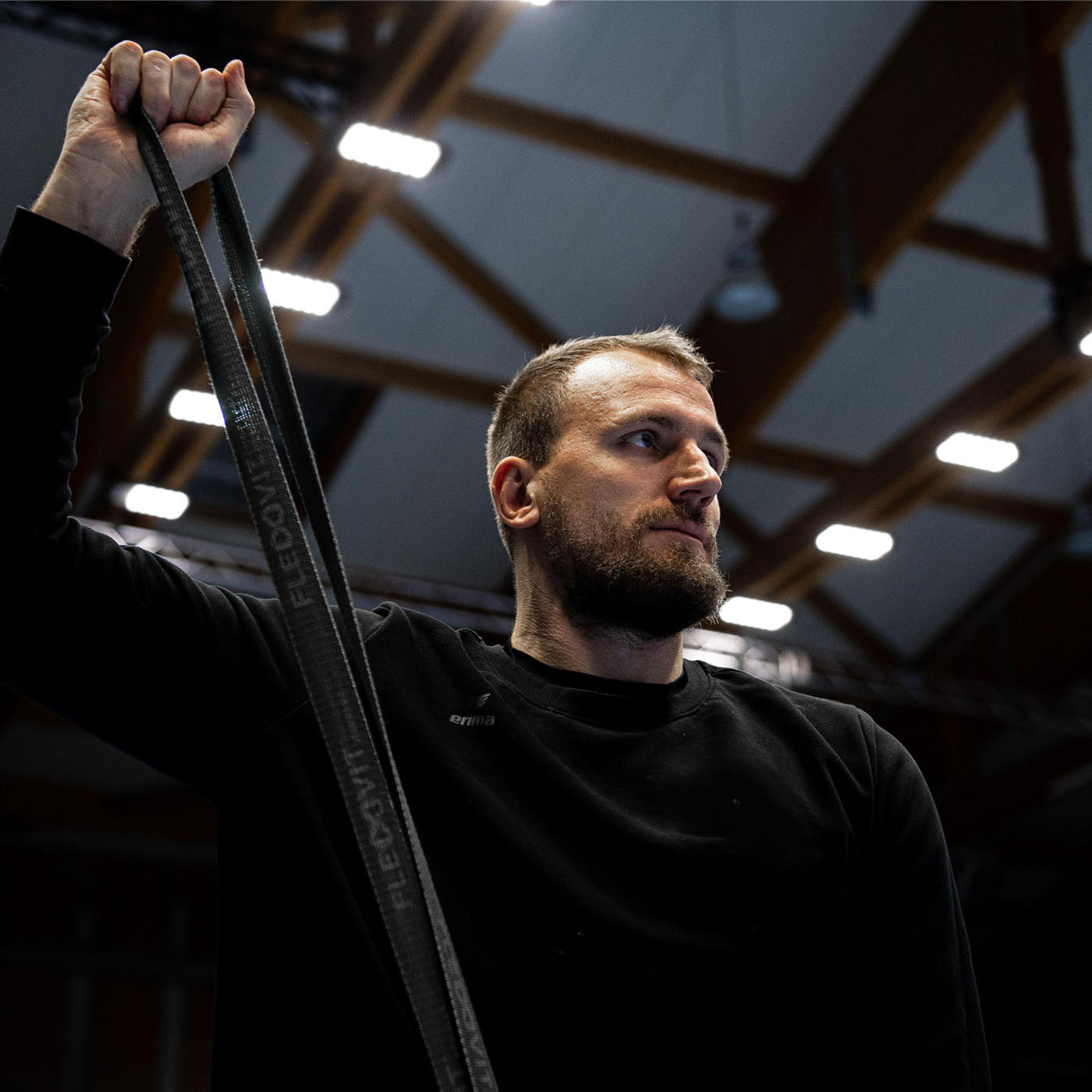 Athletic training for handball players
Improve your athleticism with the FLEXVIT Handball Set
✔ Optimization of handball-specific movement sequences for efficient strength development

✔ Improvement in all athletic performance components such as (speed) strength, endurance, flexibility and coordination

✔ More speed and explosiveness

✔ Greater ability to react and act faster

✔ Eliminate muscular imbalances and increase resilience for optimal injury prevention

✔ Improve stability
Find exercises now
Start training immediately with the FLEXVIT app
With our free app you get over 400 exercises with FLEXVIT bands. Ready-made workouts are regularly available to you for immediate training. You can also create your own workouts and exercises and share them with your community. With the training diary you can make progress visible. Tips, news and background information make the app a daily companion.