For professionals and those who want to become one
Functional Band Training with FLEXVIT
Bring your training to a new level
Experience the (r)evolution of fitness bands
Train anywhere
The basic equipment for professionals
Fitness and athletic training is more than just strength training in the gym. With resistance bands, you train functionally and always have your fitness equipment with you. On the field, at home, on vacation - and of course in the gym.
At home on every sports field
FLEXVIT bands in athletic training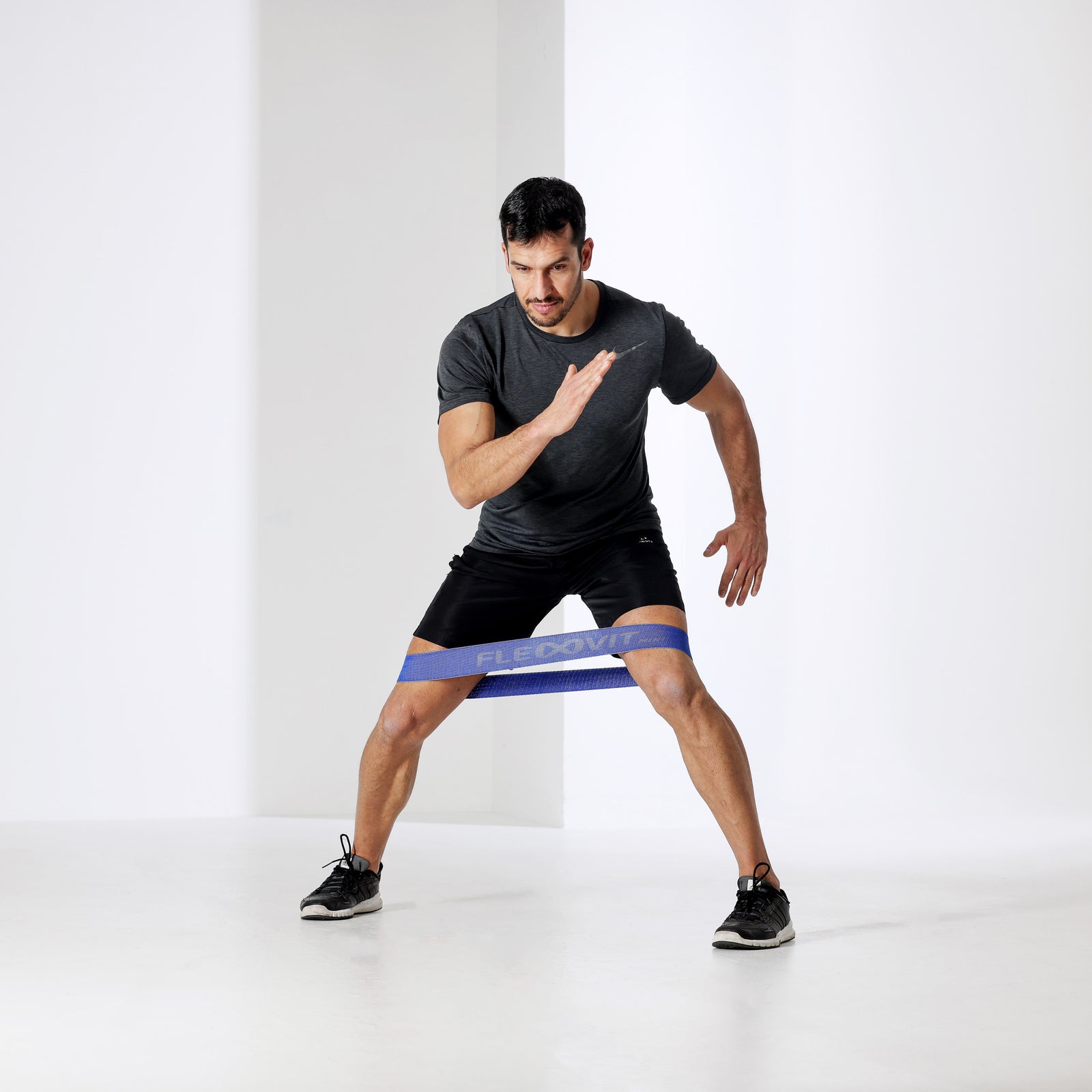 Get better at your sport
It doesn't matter whether you are a runner, basketball player, golfer or another athlete - FLEXVIT bands allow you to do exercises that specifically address the exact requirements of your sport. Improve your speed, agility and power with dynamic movements that mimic the actions on the field. Increase your mobility and prevent injuries.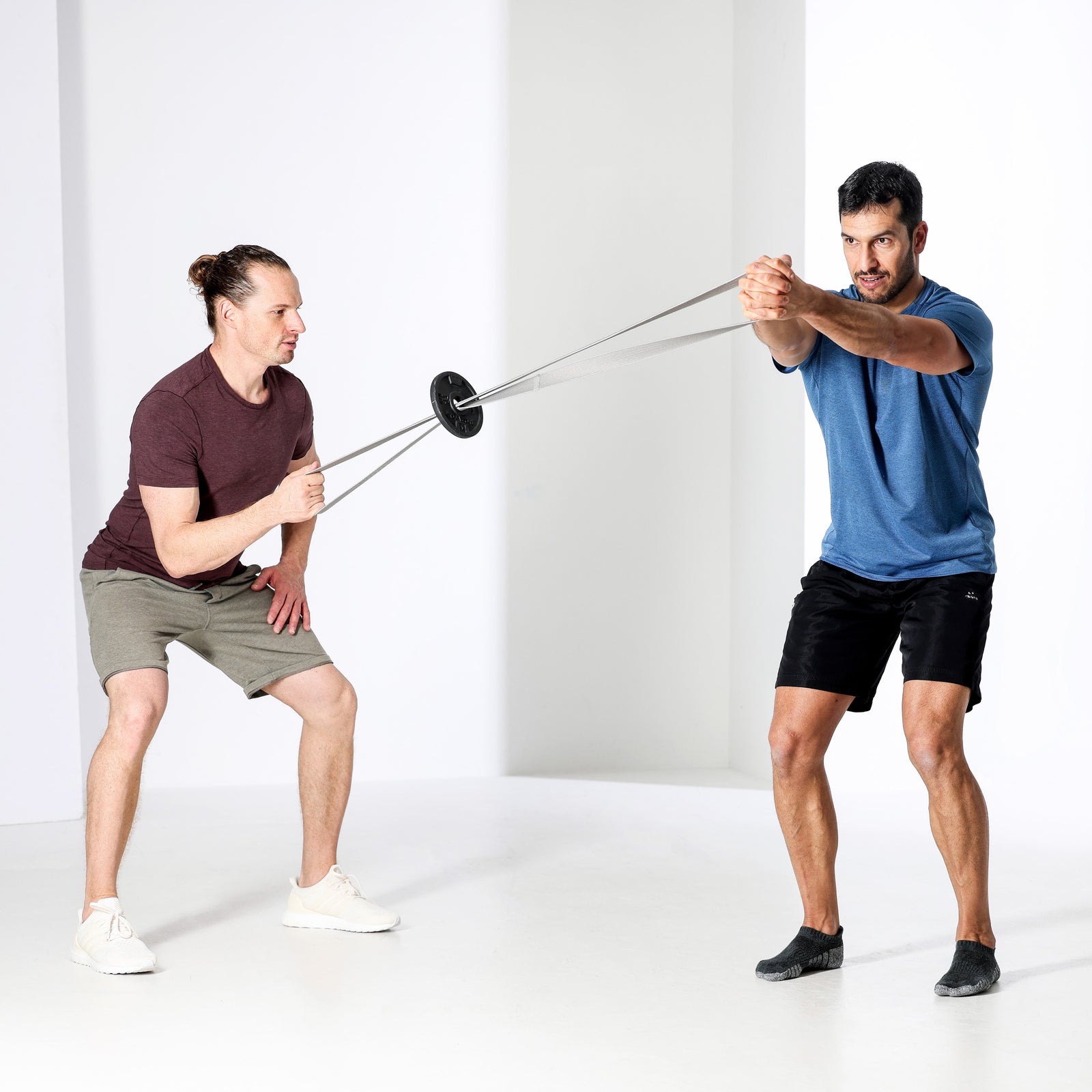 Train holistically
We believe that holistic training should not only involve the body but also the brain. Neuroathletic training combines movement with targeted neurological stimuli that improve neuronal plasticity and promote cognitive function. With neuroathletic exercises you can refine your movements, sharpen your coordination and optimize your ability to react.
Optimally prepared
Attention coaches! With FLEXVIT bands, youth training becomes an exciting experience. Our bands, specially developed for children and young people, offer a simple and effective way of encouraging fun in training in a playful way. Prepare young athletes optimally for their sporting success and create a basis for a lifelong enthusiasm for exercise and sport.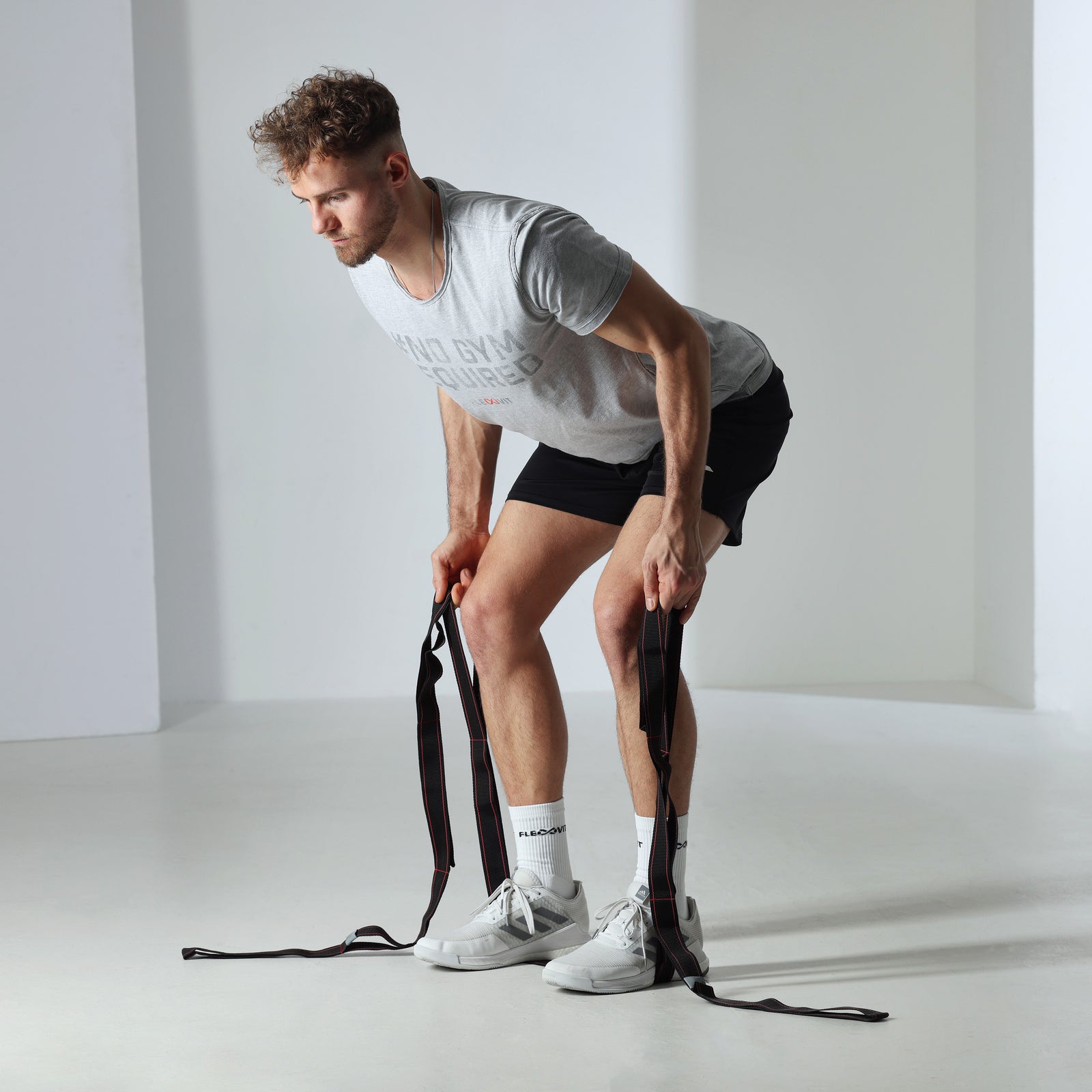 New stimuli and targeted training
Do fitness bands always have to be elastic? In some cases better not! With isometric training, stability and strength can be built in a controlled manner by holding a position without movement. And that without stress on the joints - ideal for rehabilitation. At the same time, performance-oriented athletes can benefit from improved maximum muscle contraction and strength development. What does it take? Our non-elastic FLEXVIT Iso.
FLEXVIT is always with me on my travels. Whether on the tennis court, in hotel rooms, at the beach or on green areas, these bands can be used in so many different ways.
I only got good feedback from the athletes. The bands do not slip and do not roll up. In addition, we are still trying - so far without success - to get one to rip.
The best quality bands: They last the longest and don't lose tension. Pleasant on the skin during training. A small gym for on the go.
Bands you can rely on
Made in Germany
Train wherever you want
#NOGYMREQUIRED
Science, Training, News & Insights
The latest articles
The first supplier of textile fitness bands
FLEXVIT® - The original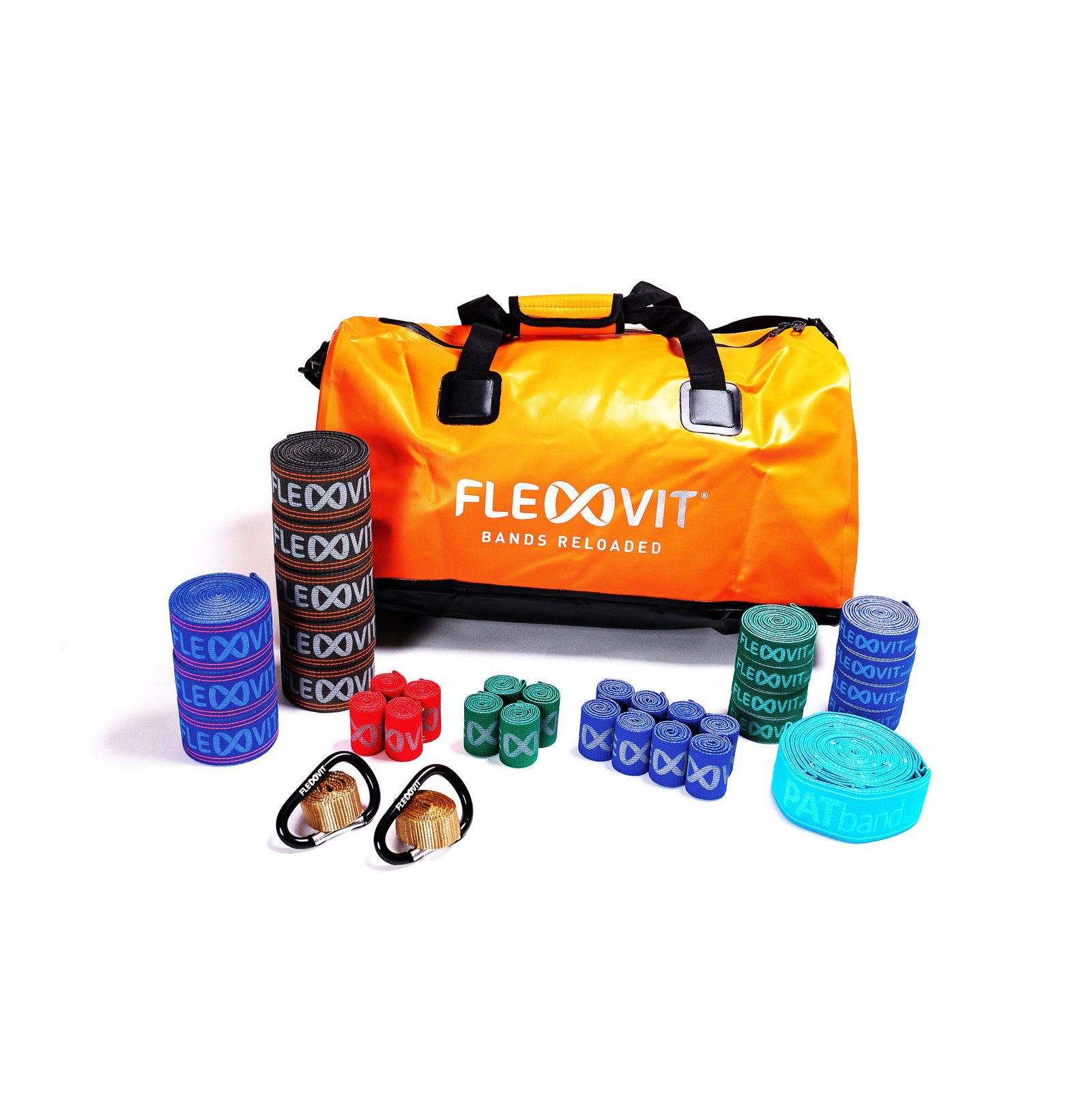 The FLEXVIT products
Fitness tools for trainers, therapists and athletes
Always ready for new challenges? Discover the entire FLEXVIT portfolio and the properties that make our bands so unique. Specially developed for trainers, therapists and athletes, we guarantee the quality that you expect as a professional.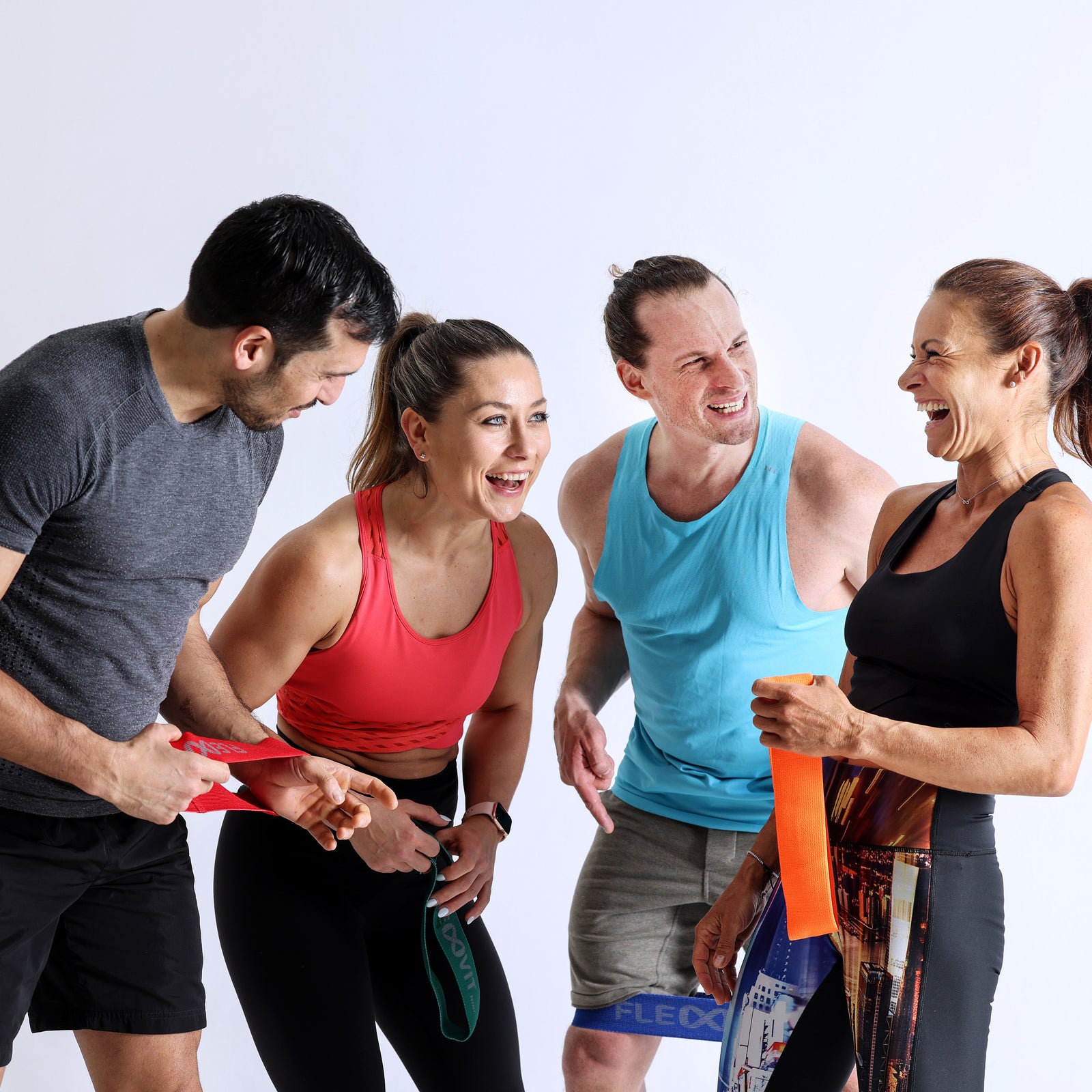 The FLEXVIT brand
Flexibility and power combined

Learn about our history, our values, and our mission to empower everyone. Together we will walk the path to a stronger, more flexible and agile future!
The DAILY 7 training concept
Key to an active and healthy life
With the DAILY 7 exercise concept, it is easier than ever to integrate Functional Band Training into everyday life. Learn about the seven basic human movement patterns and how to train them with bands.
Discover over 400 exercises now
The FLEXVIT app for Functional Band Training
With the FLEXVIT app, you have access to more than 400 functional exercises with resistance bands. Put together your personal workout or let yourself be inspired by training plans from our community. Regular new posts and workouts keep you motivated and moving. Download the FLEXVIT app now and discover Functional Band Training!