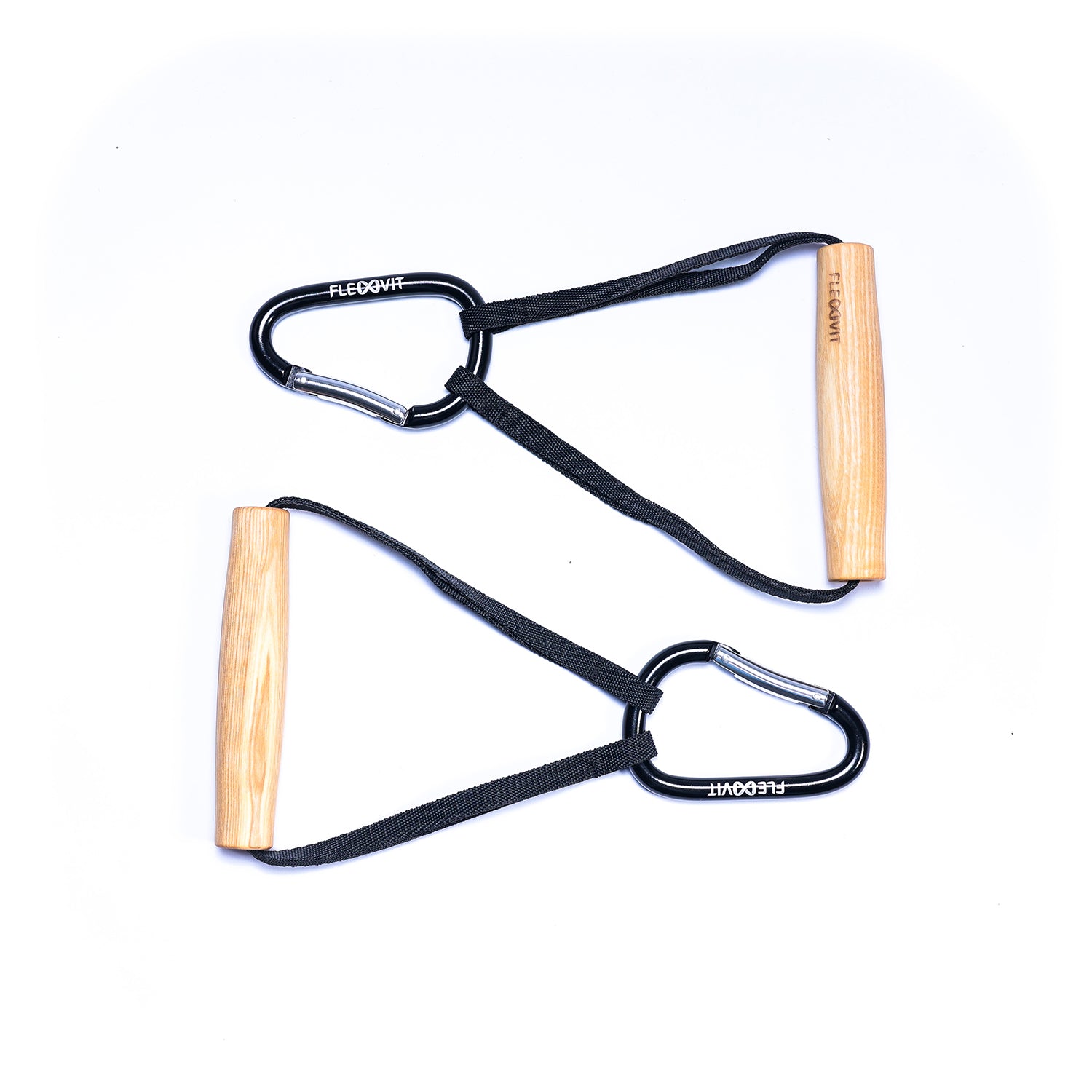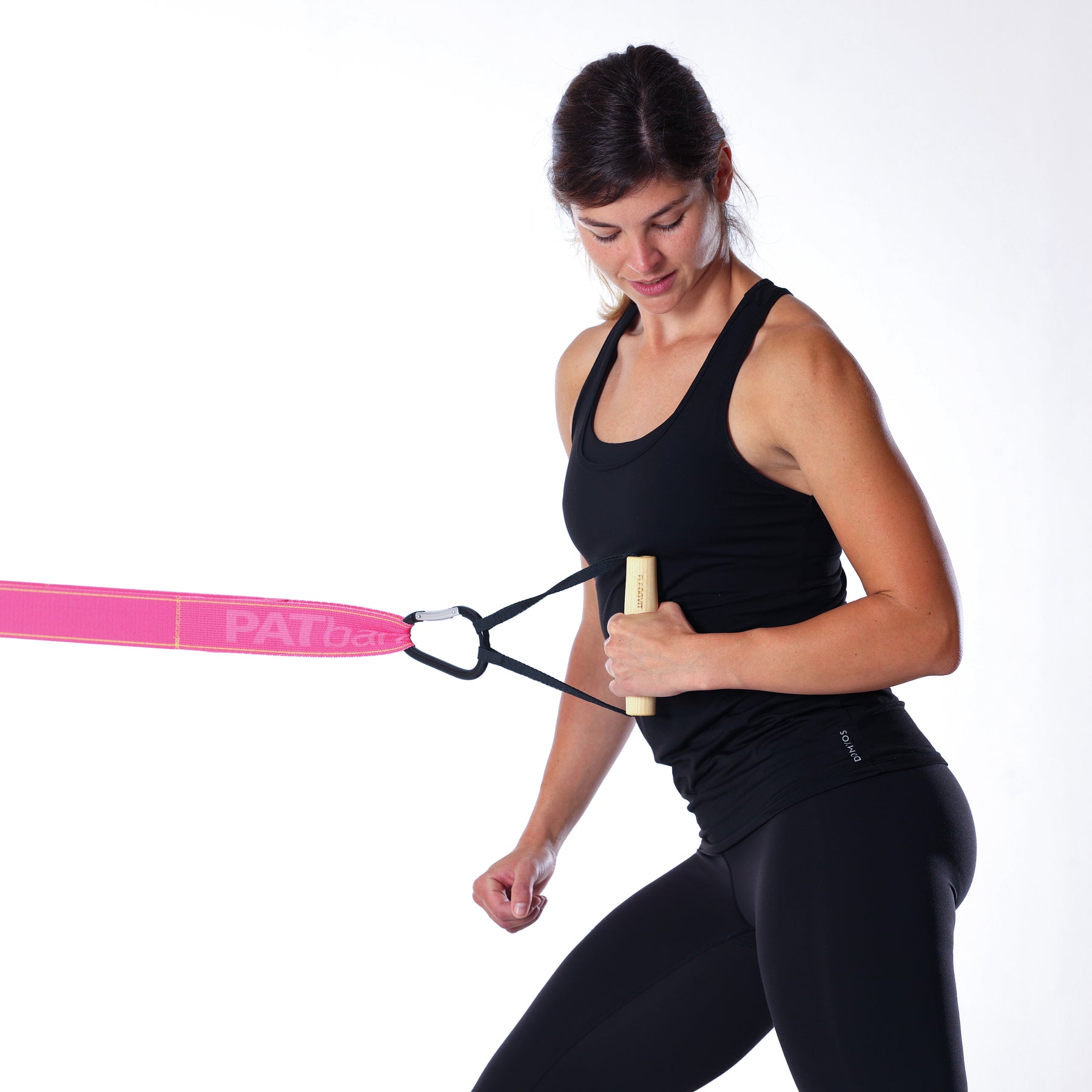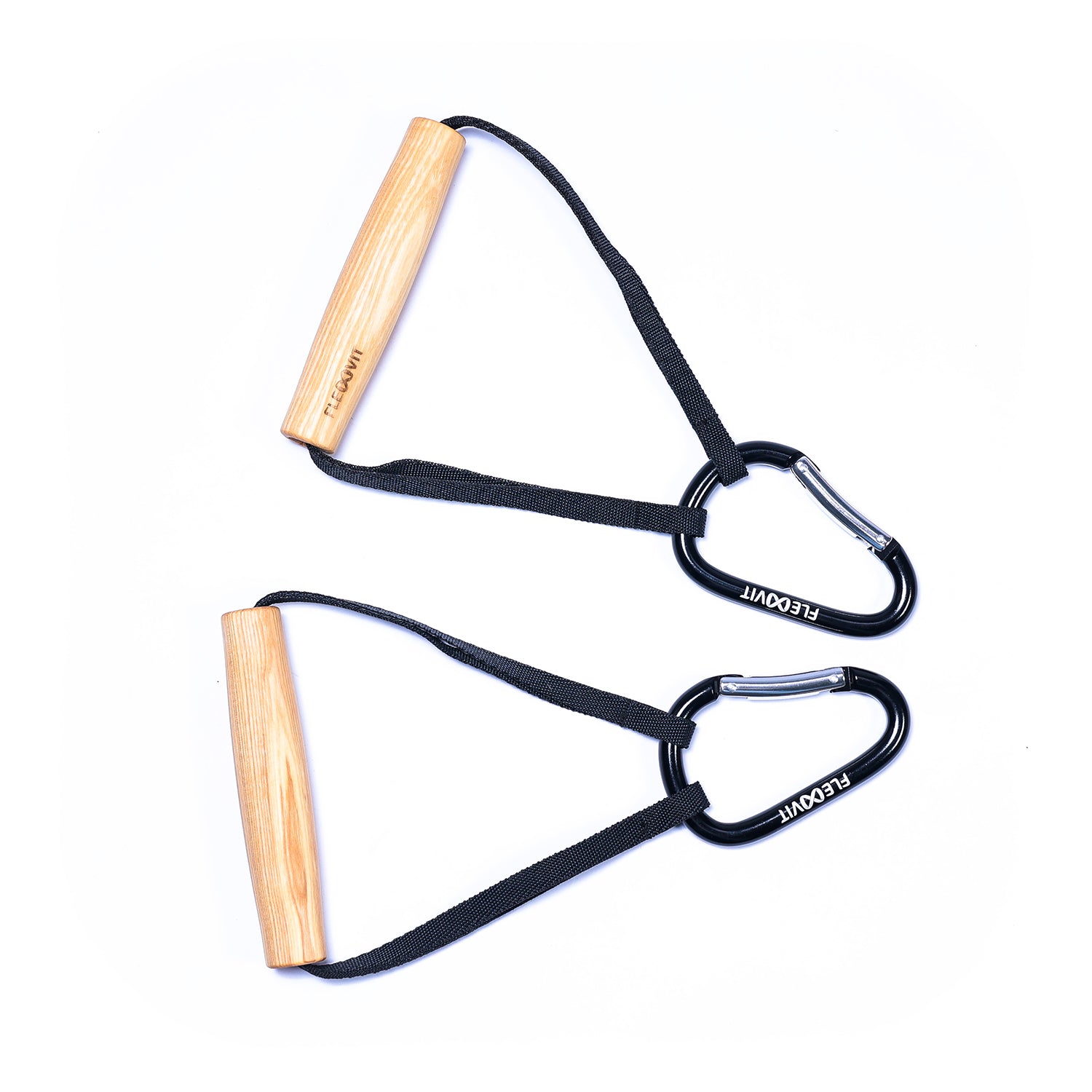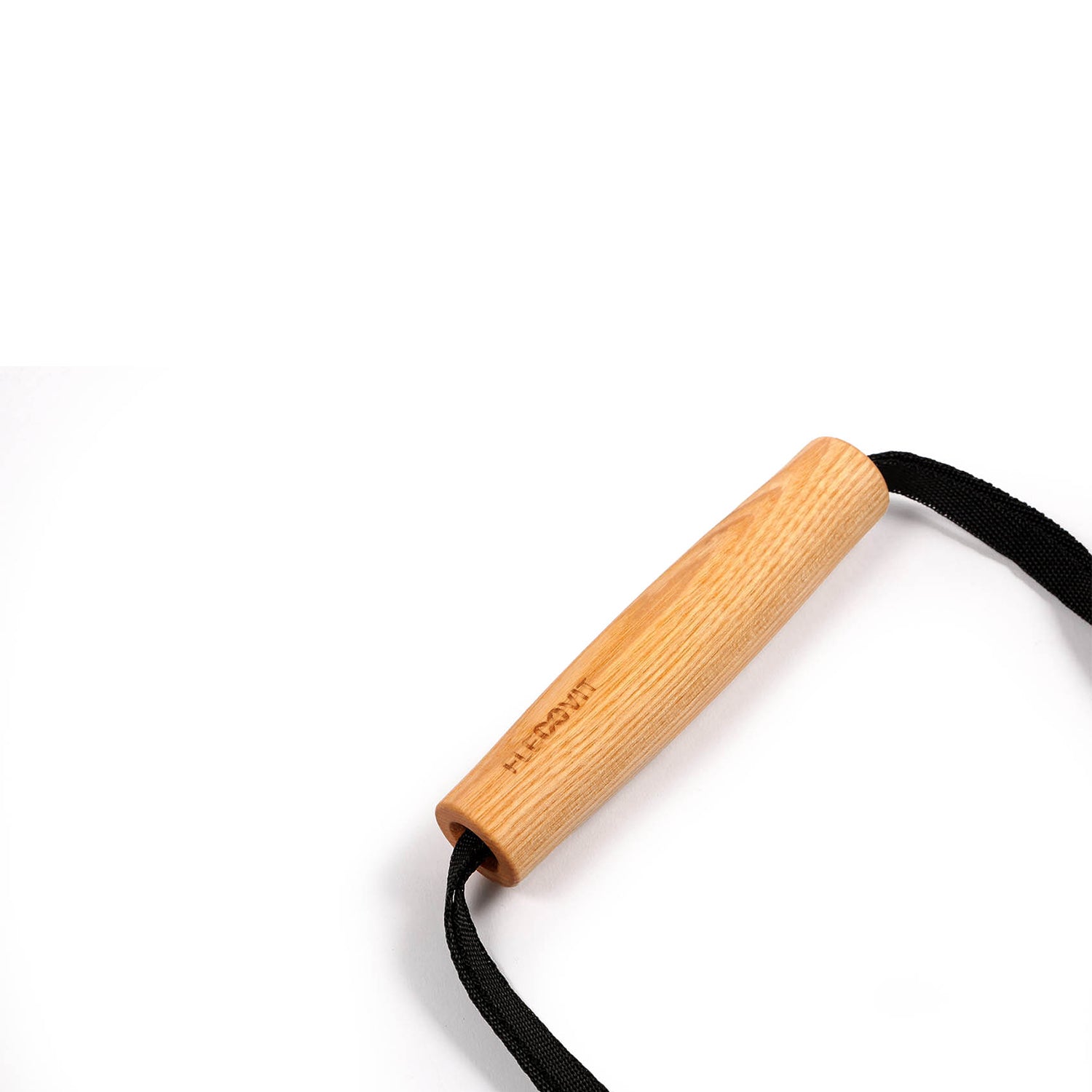 Wooden Handles
- For comfortable grip
- Real wood - made from German ash
- Two handles & two straps as well as two FLEXVIT carabiners
Training with comfort - our FLEXVIT Wooden Handles
With the FLEXVIT Wooden Handles you can enjoy all the benefits of band training, train powerfully and with even better grip. The ergonomically manufactured handles made of German ash with the FLEXVIT logo make all of this possible. Use them for a comfortable workout, especially for pulling and pushing exercises.
The most important things at a glance:
No slipping or cutting, even with great force

Handy and easy to transport

Ideal for effective training regardless of location
Discover over 400 exercises now
The FLEXVIT app for Functional Band Training
With the FLEXVIT App you have access to more than 400 functional exercises with resistance bands. Put together your personal workout or let yourself be inspired by training plans from the community. Regular new posts and workouts ensure that you stay motivated and move functionally. Download the FLEXVIT app now and discover Functional Band Training!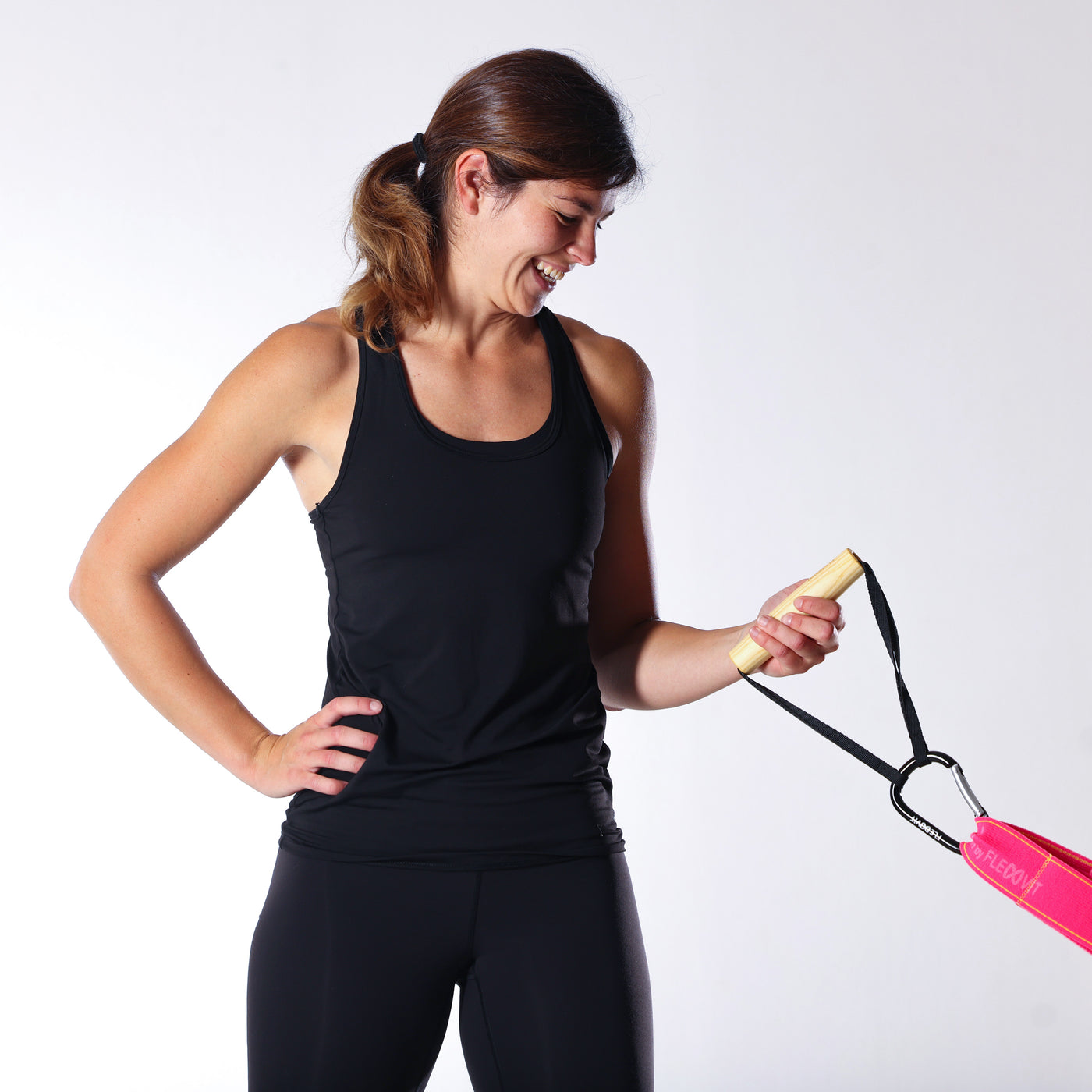 Make hard training enjoyable
Find out more about the FLEXVIT Wooden Handles
If you like doing pulling and pushing exercises with FLEXVIT bands, you will love the FLEXVIT Wooden Handles.

You can quickly and easily attach the handles to any FLEXVIT band using the included carabiners.

No matter how demanding and sweaty your exercises are, your grip will support you in performing them cleanly and concentrating fully on the exercise.
This is how you train with our bands
Use the FLEXVIT Wooden Handles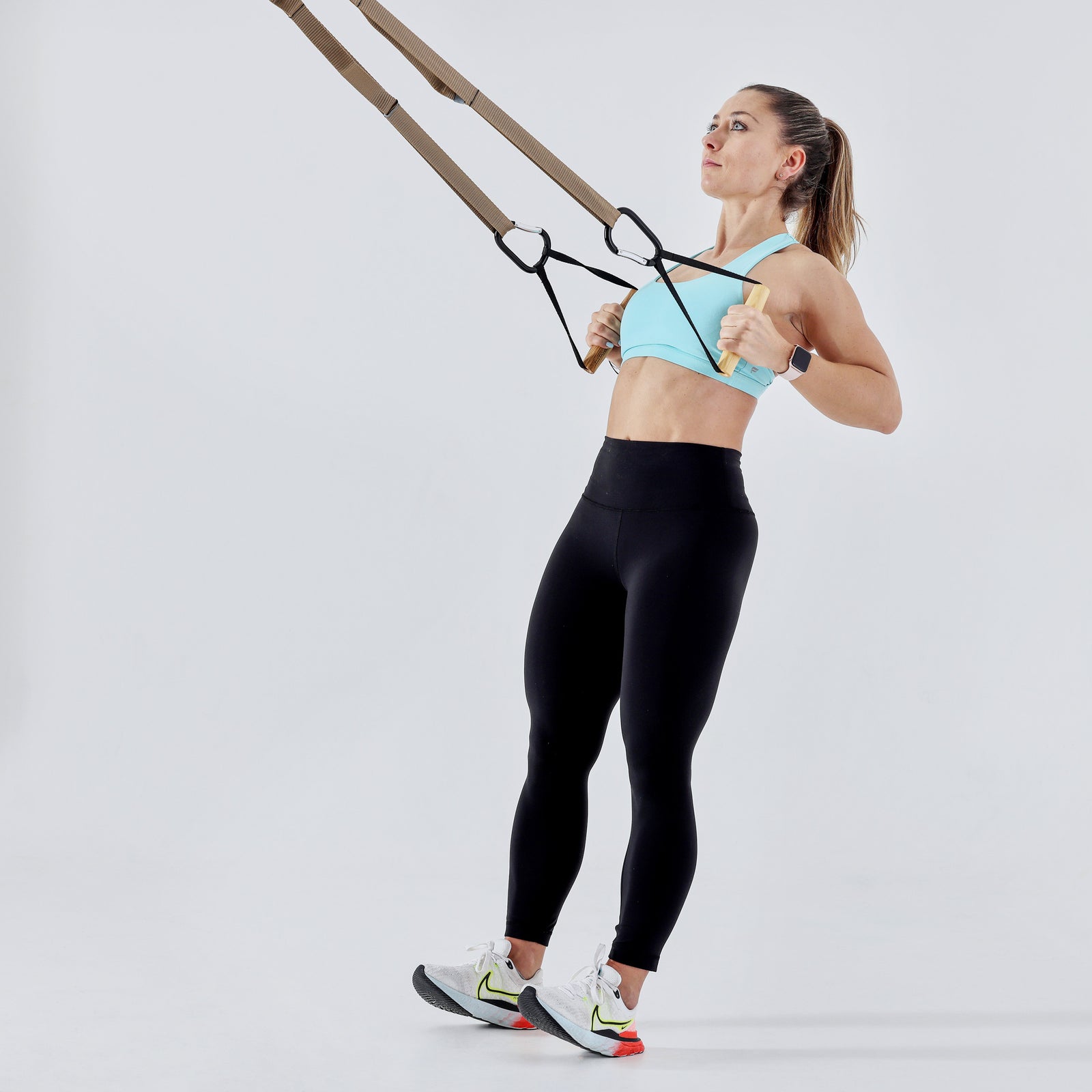 More grip strength
When you attach the handles to the FLEXVIT Sling, you will immediately feel a difference in your grip strength and stability. The ergonomic design of the handles allows for a comfortable and secure grip, allowing you to focus more on moving and less on holding. The FLEXVIT Wooden Handles are an ideal accessory for training, especially for people who sometimes have problems with their wrists.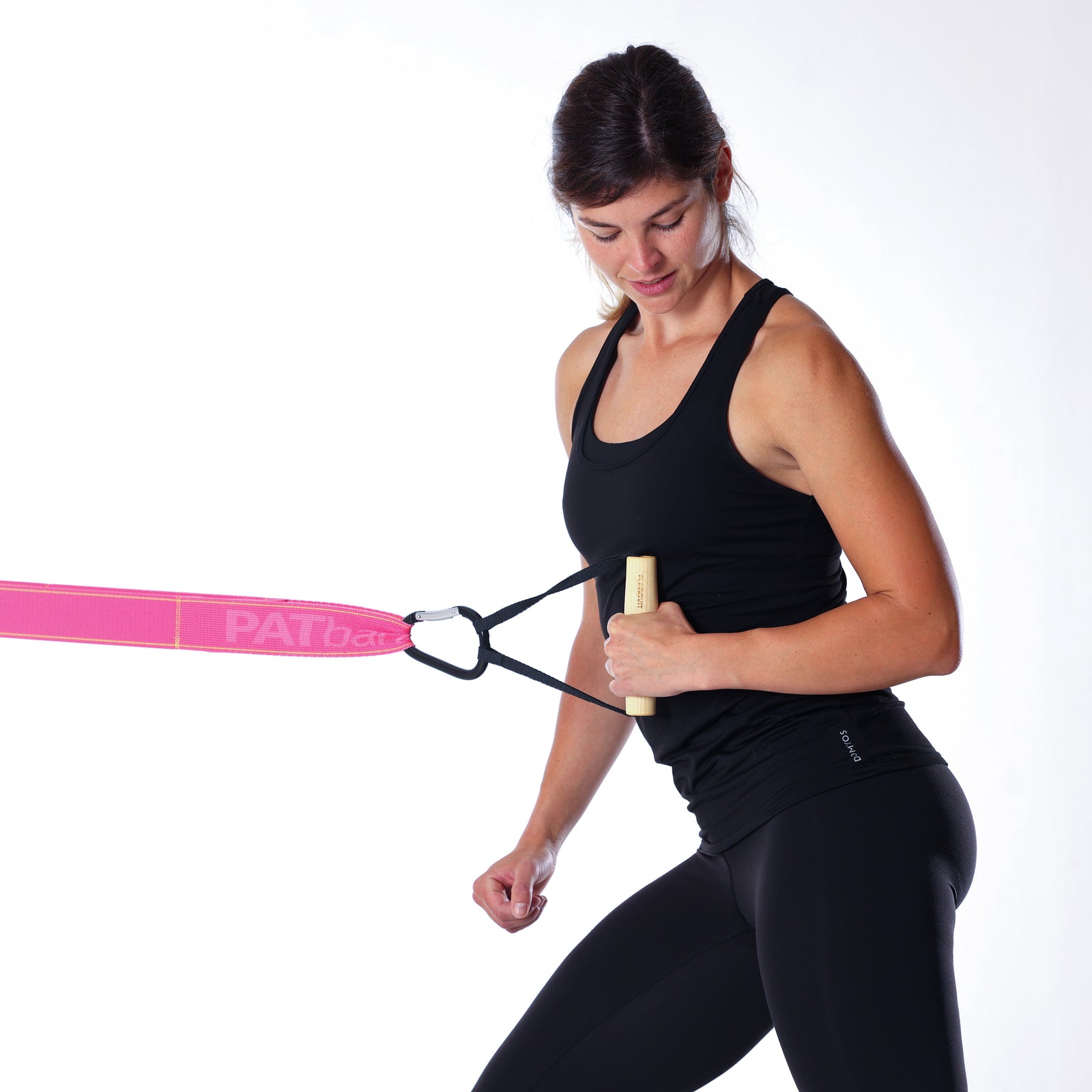 Better ergonomics
The FLEXVIT grip handles were developed with ergonomics in mind and allow for a comfortable and secure grip even during the most demanding exercises. Especially during pulling and pushing exercises that require a lot of force, where the FLEXVIT bands are stretched significantly, the Wooden Handles made from German oak can be used to prevent the bands from cutting the skin.
Train harder
The Wooden Handles allow a greater range of motion and the choice of greater band resistance, especially for pulling and pushing exercises, as you can use the handles to stretch the bands further while maintaining a more stable grip. This way you train even harder and protect your wrists at the same time.
That's what our customers & partners say
Klaus Luisser
The biggest advantage of the FLEXVIT bands is that they can be used in a variety of ways in daily training: in classic physiotherapy, in athletics, strength, therapeutic rehabilitation or development, leg axis stability or core training, injury prevention, etc Warm-up and activation on site.
Athletic trainer (formerly) Eintracht Frankfurt
Kai Mengeling
FLEXVIT products are used in our practice in all areas of therapy - from high-performance athletes to Parkinson's patients at risk of falling. It's not just us as therapists who are more than satisfied with the tapes. Patients and customers also appreciate the bands.
Practice PRO-PHYSIO, Mainz
Oliver Utermöhl
The straps fit in any hand luggage, weigh almost nothing and can be used in even the smallest of spaces. In addition, there is a pleasant feel thanks to the textile-like structure and the advantage that the straps can be washed.
Managing Director of Beach me, provider of beach volleyball camps and trips