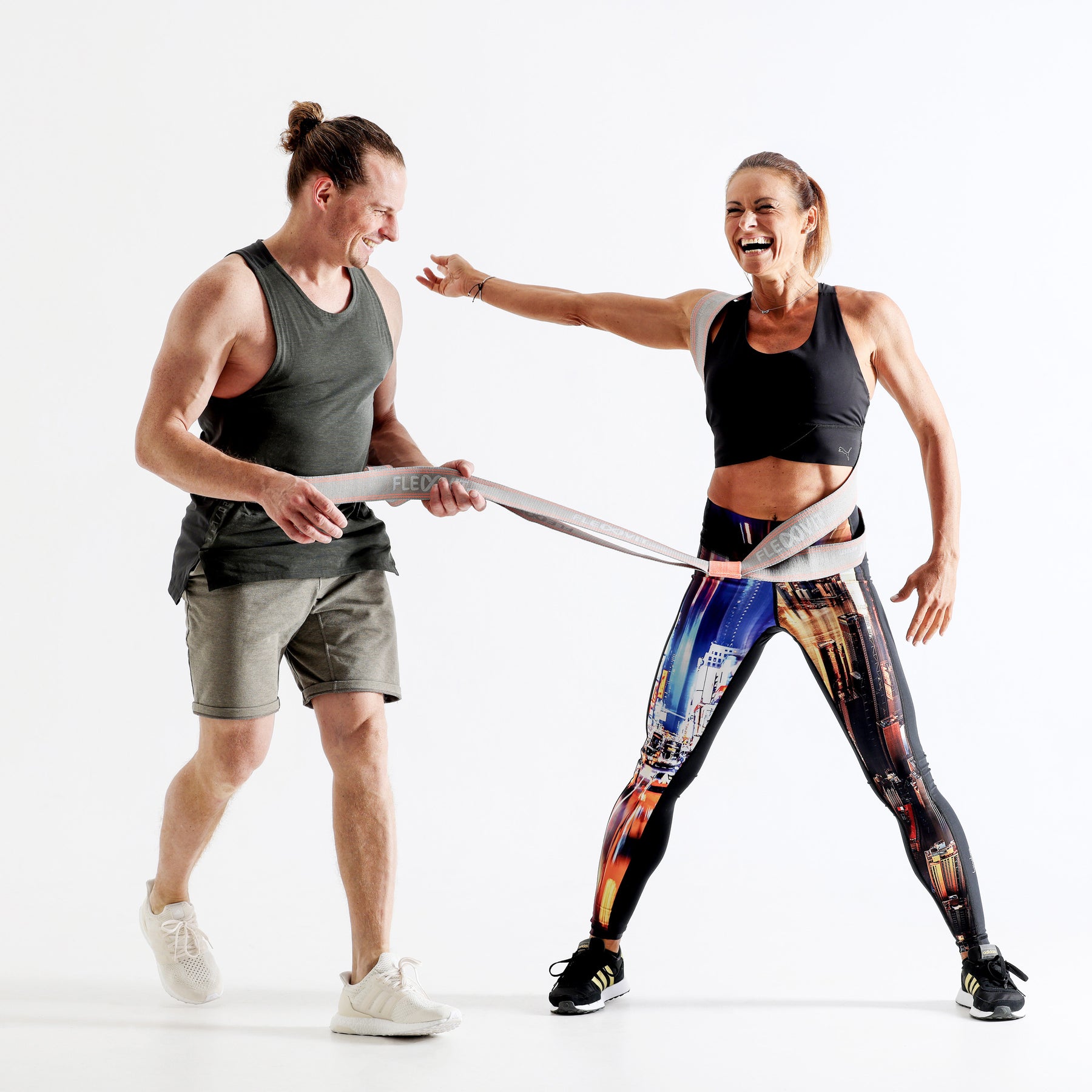 Trainer Set
- For fitness coaches & athletic trainers
- At home, on the go and in the gym
- Ideal for learning and improving movement
Our special FLEXVIT Trainer Set
Anyone who spends a lot of money on personal training wants to train with high-quality and effective training tools. With the FLEXVIT Trainer Starter Set you get the best equipment for every customer and every training goal. In addition to the FLEXVIT bands in premium quality, you get practical accessories and a weatherproof FLEXVIT backpack with which your training tools are just as mobile as your offer.
The set includes: Mini Set of 6, Multi Set of 3, Revolve Set of 4, Resist Set of 4, Sling, Multi Anchor, Door Anchor, Wooden Handles and a Backpack .
The most important things at glance:
Ideal for location-independent full-body training

For stabilization, activation, strengthening and stretching


Applicable for weight loss, condition improvement and muscle building

Made in Germany
Our products are manufactured in Germany using the latest technology and in compliance with the highest quality standards.
Washable up to 60°
FLEXVIT bands can be washed at up to 60°C and therefore leave no doubts when it comes to hygiene.
Allergy friendly
Thanks to the special textile material, there is no skin contact with the rubber during training, which also enables training with latex allergies.
Certified Bands
All FLEXVIT bands are manufactured under high quality standards and have been awarded OEKO-TEX® and hygiene certificates.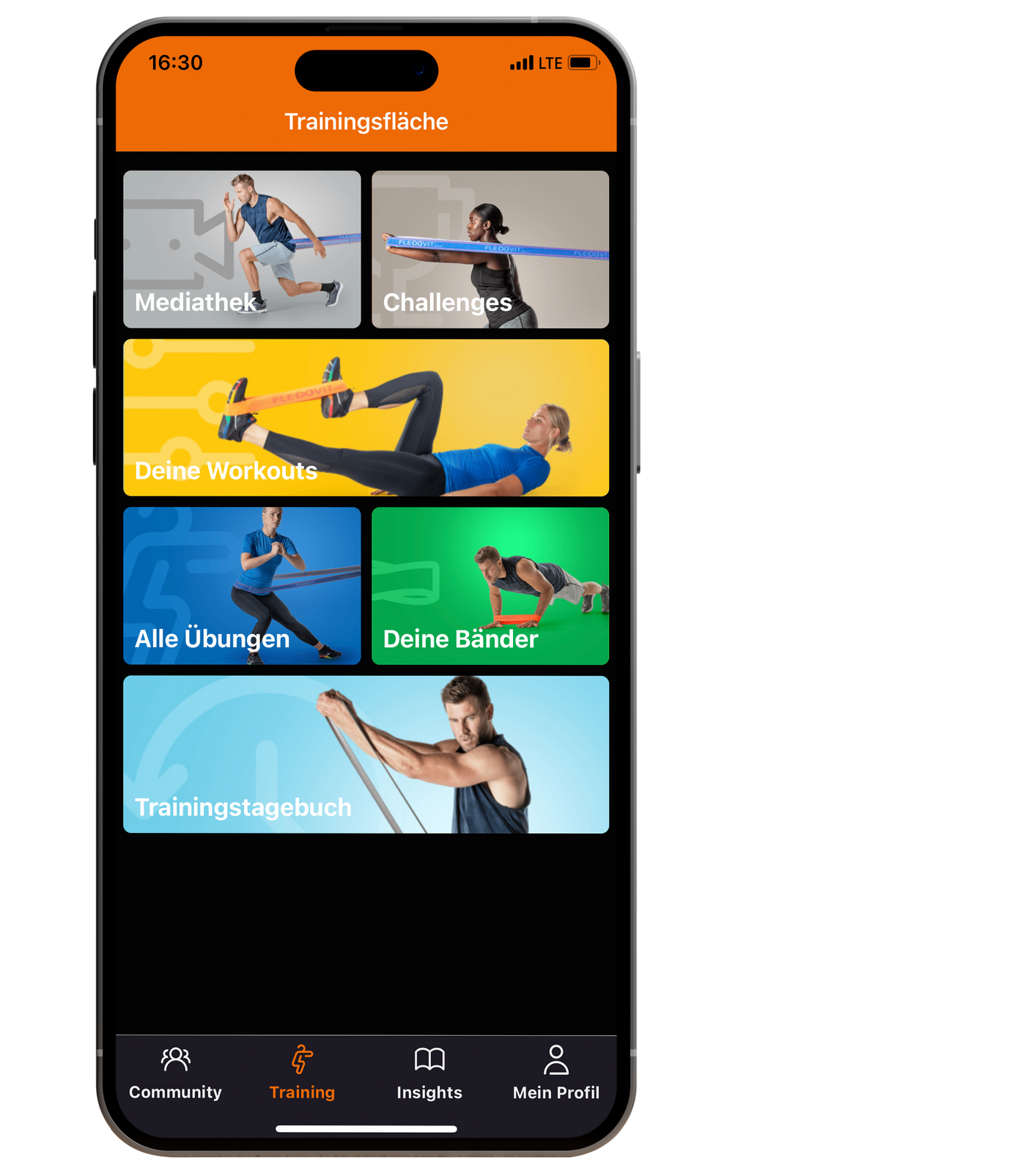 Discover over 400 exercises now
The FLEXVIT App for Functional Band Training
With the FLEXVIT App you have access to more than 400 functional exercises with resistance bands. Put together your personal workout or let yourself be inspired by training plans from the community. Regular new posts and workouts ensure that you stay motivated and move functionally. Download the FLEXVIT app now and discover Functional Band Training!
Get everything out of your coaching
Find out more about the FLEXVIT Trainer Set
We want you to always have the right band at hand for every customer and every exercise. That's why we have put together our starter set especially for you as a trainer: More than 15 different bands, practical accessories and a weatherproof backpack in which you can transport everything. The different band types and strengths always allow you to choose the right resistance individually according to the performance level and training goal of your customers.

With the trainer starter set, you have high-quality and versatile equipment at hand with which your customers will train with fun and motivation. And once you've tried them yourself, you'll probably never want to train with other fitness bands again.

What are you waiting for?
This is how you train with our bands
Use the FLEXVIT Trainer Set
Your advantages
As a personal trainer, the use of FLEXVIT bands in training with your customers offers you a multitude of advantages. Not only do they help activate and engage muscles not typically engaged in traditional exercise, they also offer a gentle way to improve muscle strength, endurance, and flexibility.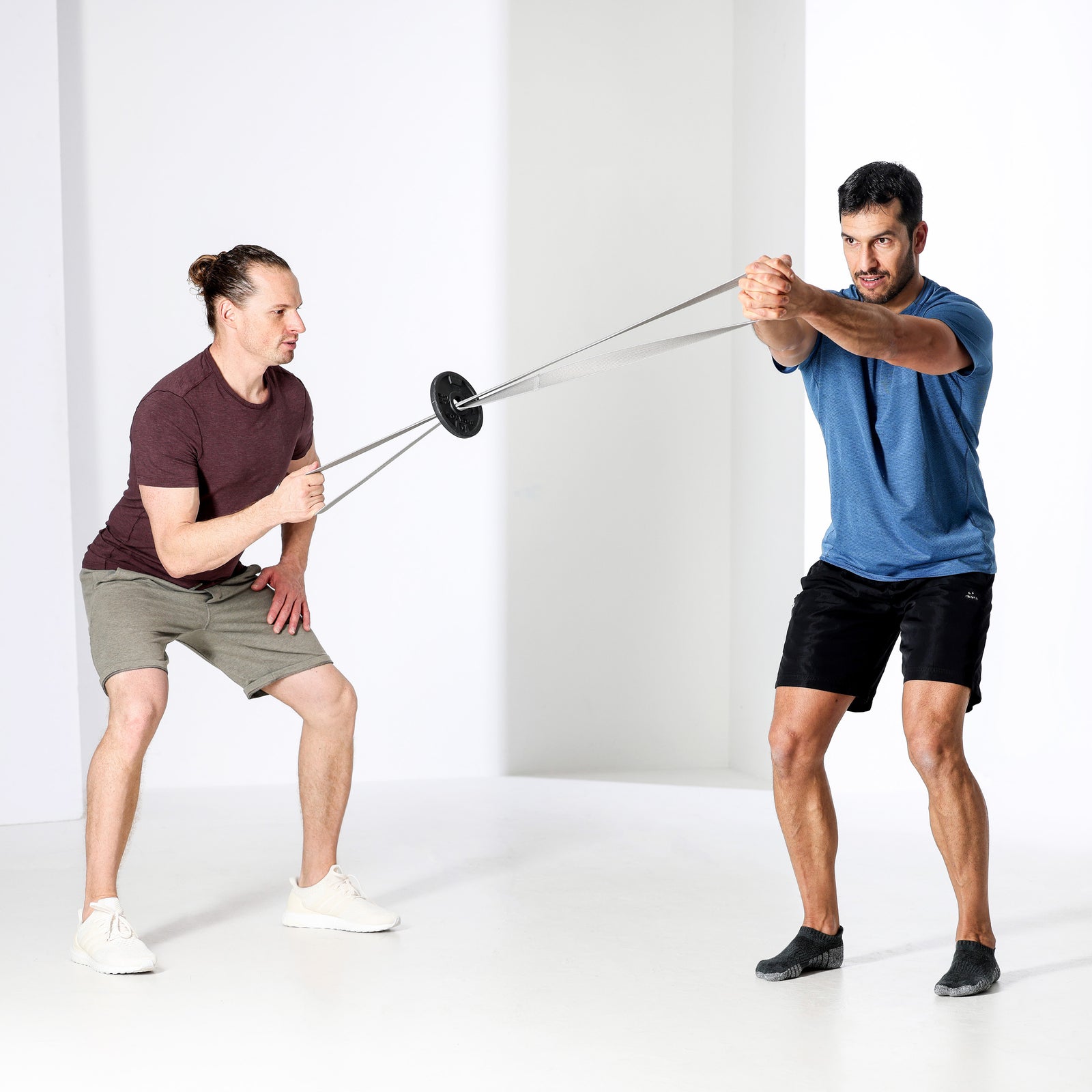 Explore something new
With the FLEXVIT trainer set you have everything you need for personal training. Nevertheless, you can of course combine your bands with existing equipment. Ever hung a weight plate on a fitness band? Have your customers perform the Pallof Press explosively and they will be amazed at how much the swinging mass demands their stability!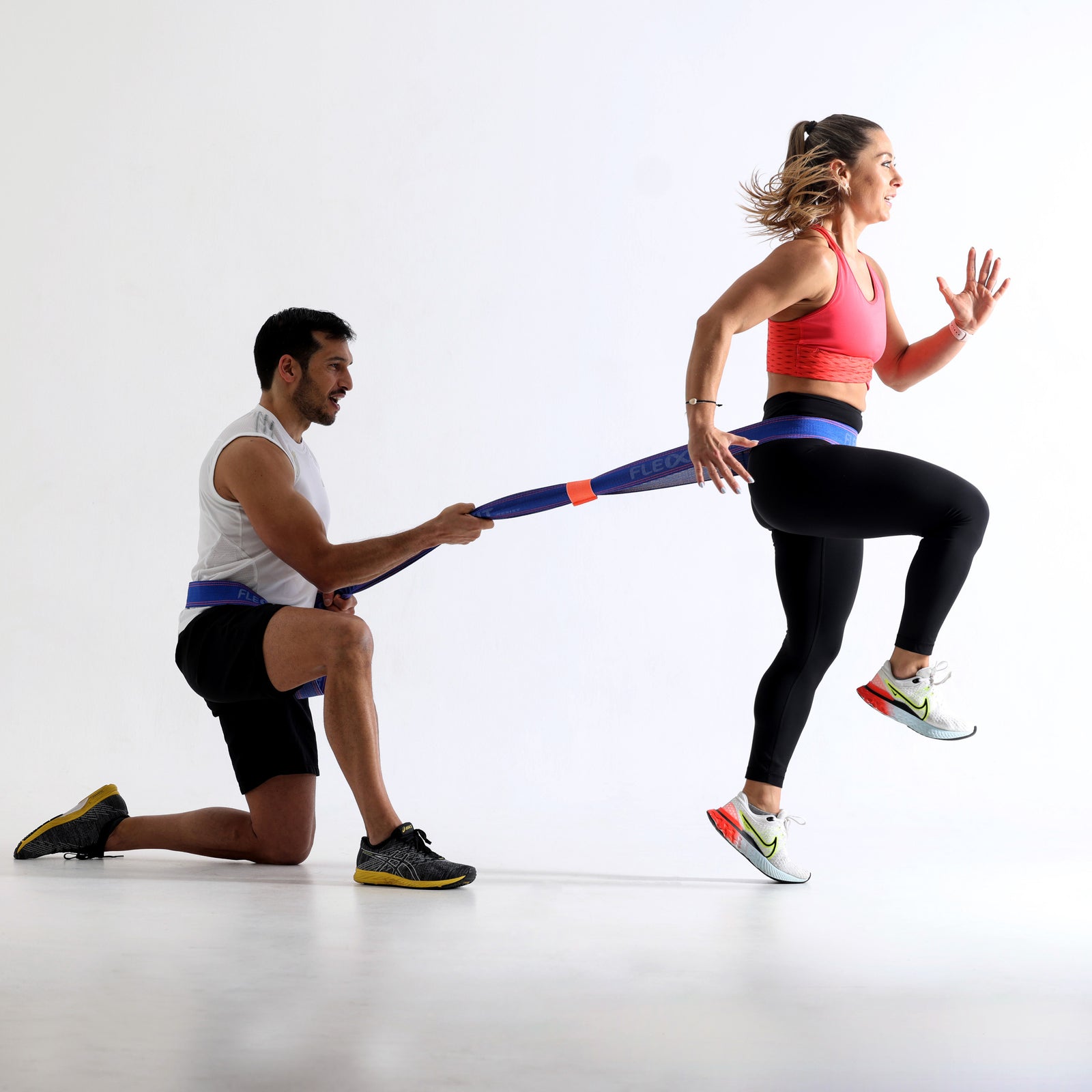 A challenge
The FLEXVIT Resist offers an incredibly wide range of applications, especially for trainers. It doesn't matter whether you let your customer sprint, jump or crawl - with the athletic band you always have a firm grip on him and optimally dose the resistance you want to give him. And hey, what customer doesn't like to challenge the strength of their trainer?
That's what our customers & partners say
Carsten Effertz
We use the FLEXVIT bands in our training with young talents. Ideal for training. Easy to use and can be used anytime, anywhere.
Tanner Speed ​​Academy Gothenburg
Max Hauser
The best quality bands: last the longest and don't lose tension. Pleasant on the skin during training. A small gym for on the go.
Head Coach TV Herrsching, Volleyball Bundesliga Men
Florian Sölter
Even after several units and sometimes resin stains, they remain robust and resistant! Really great products!
Athletics coach MT Melsungen, Handball Bundesliga