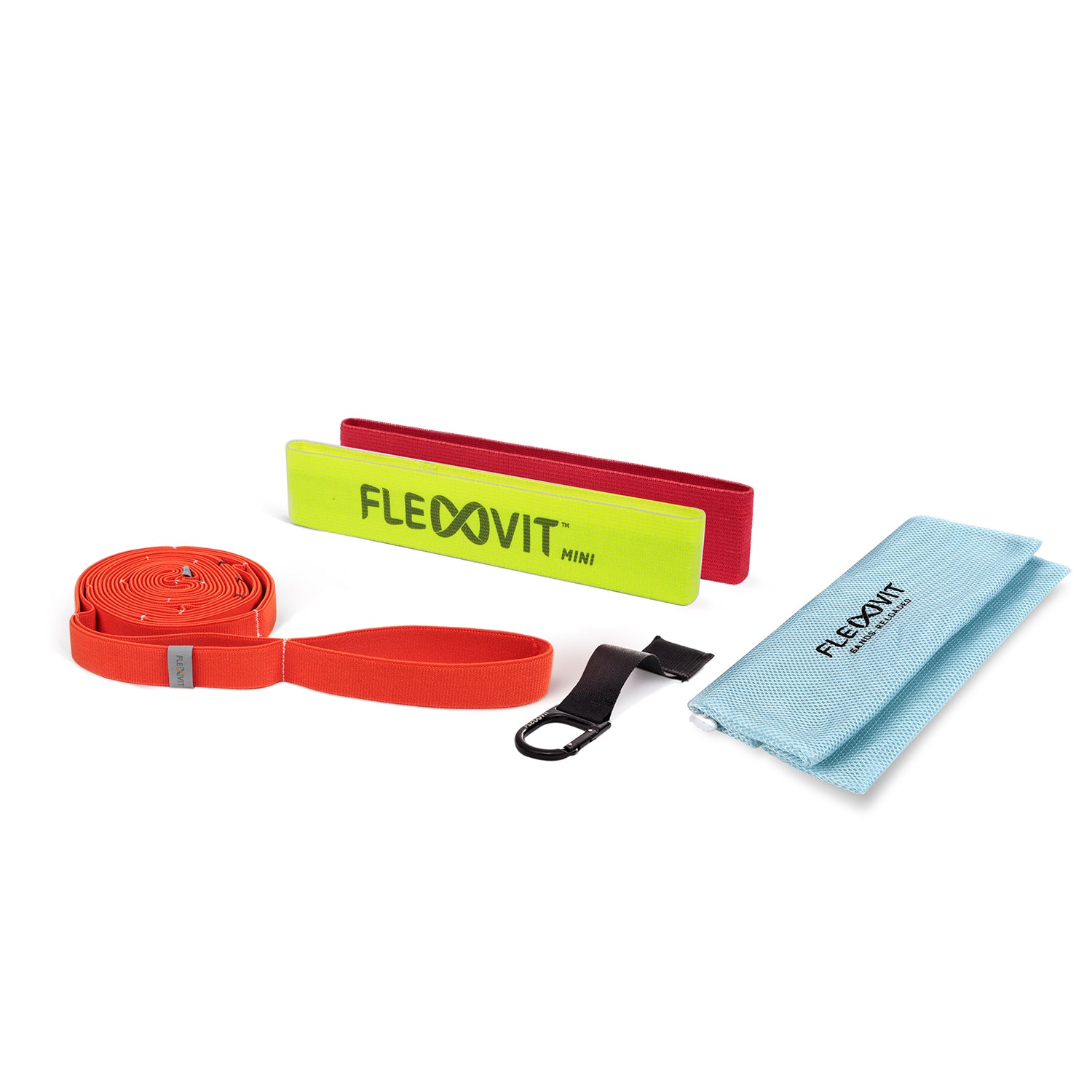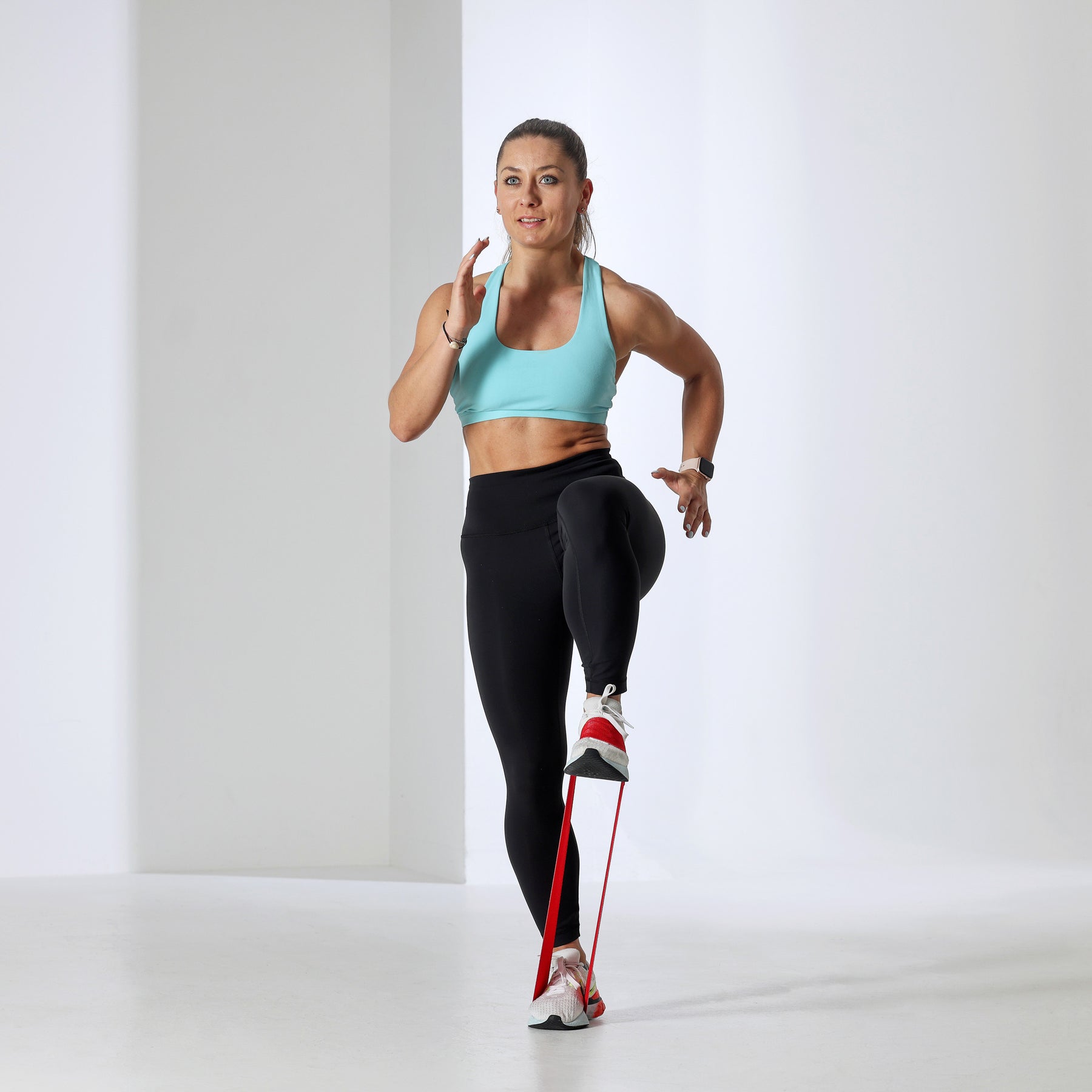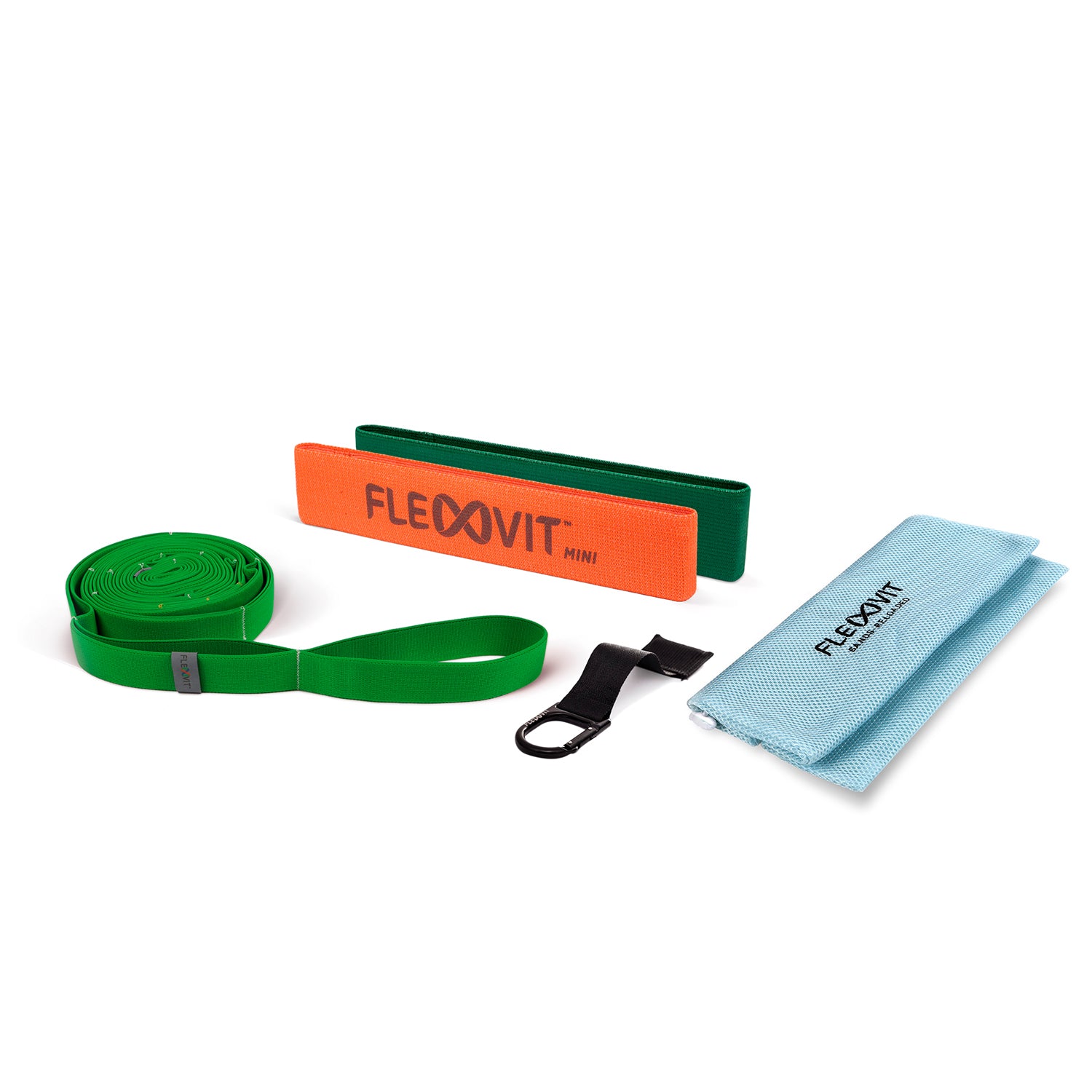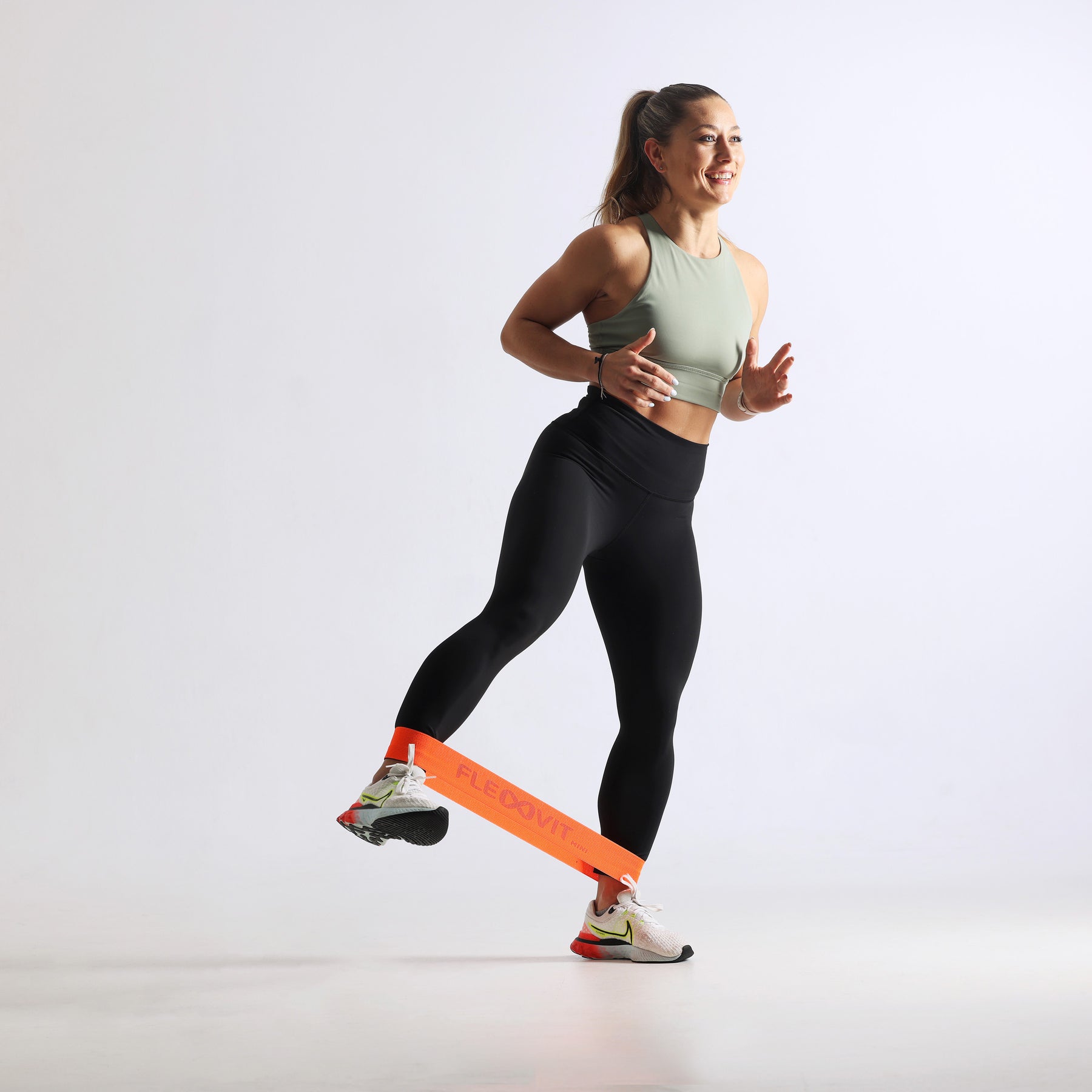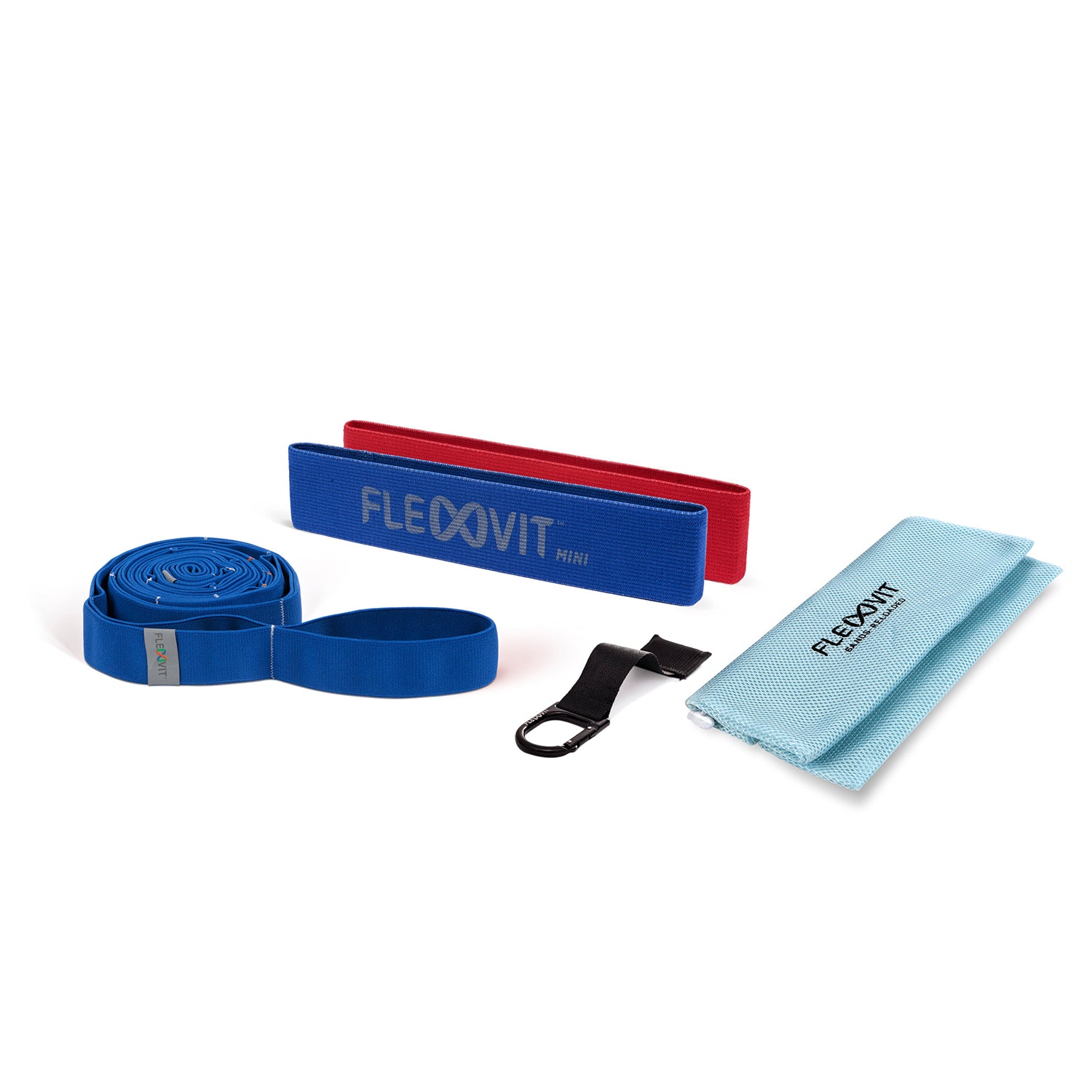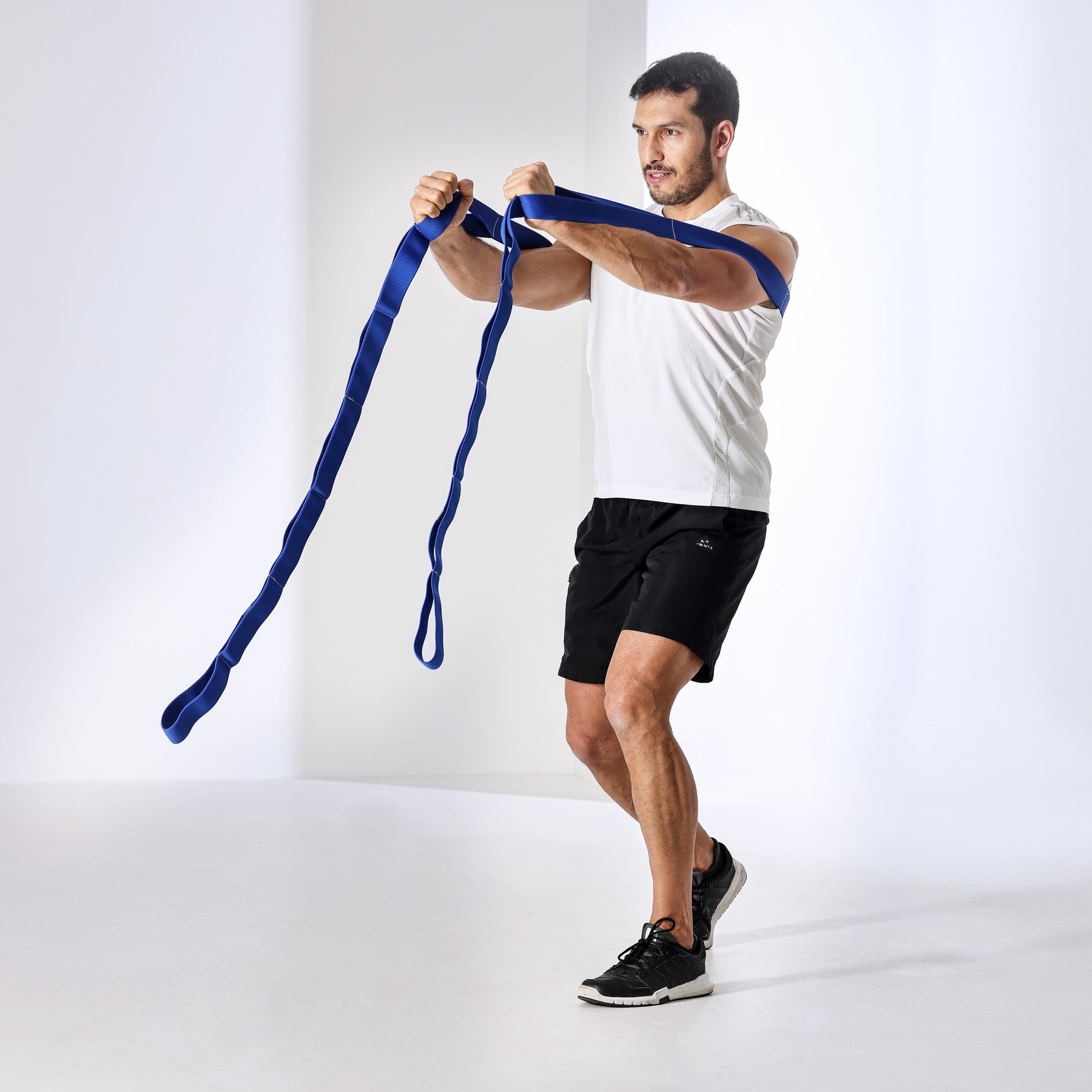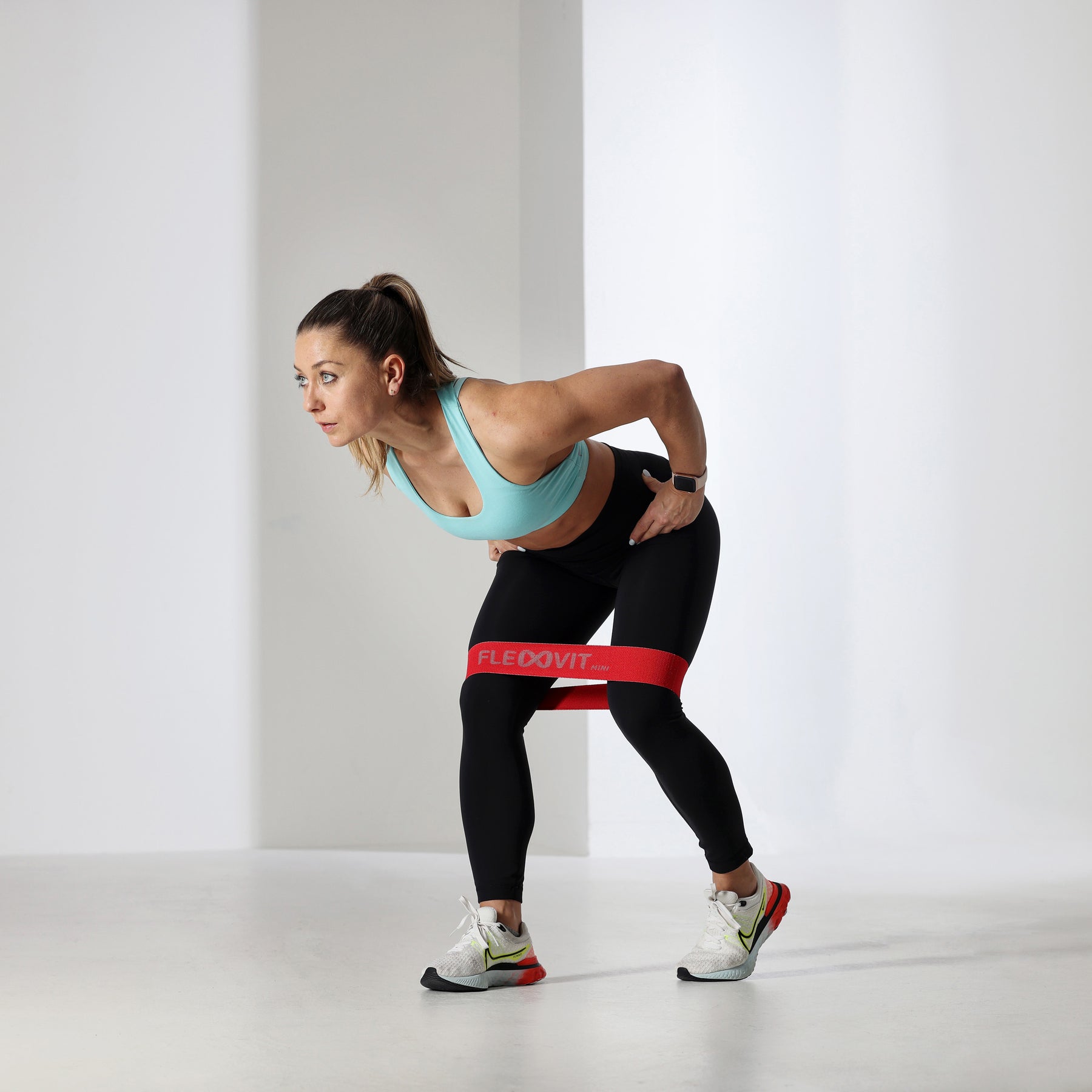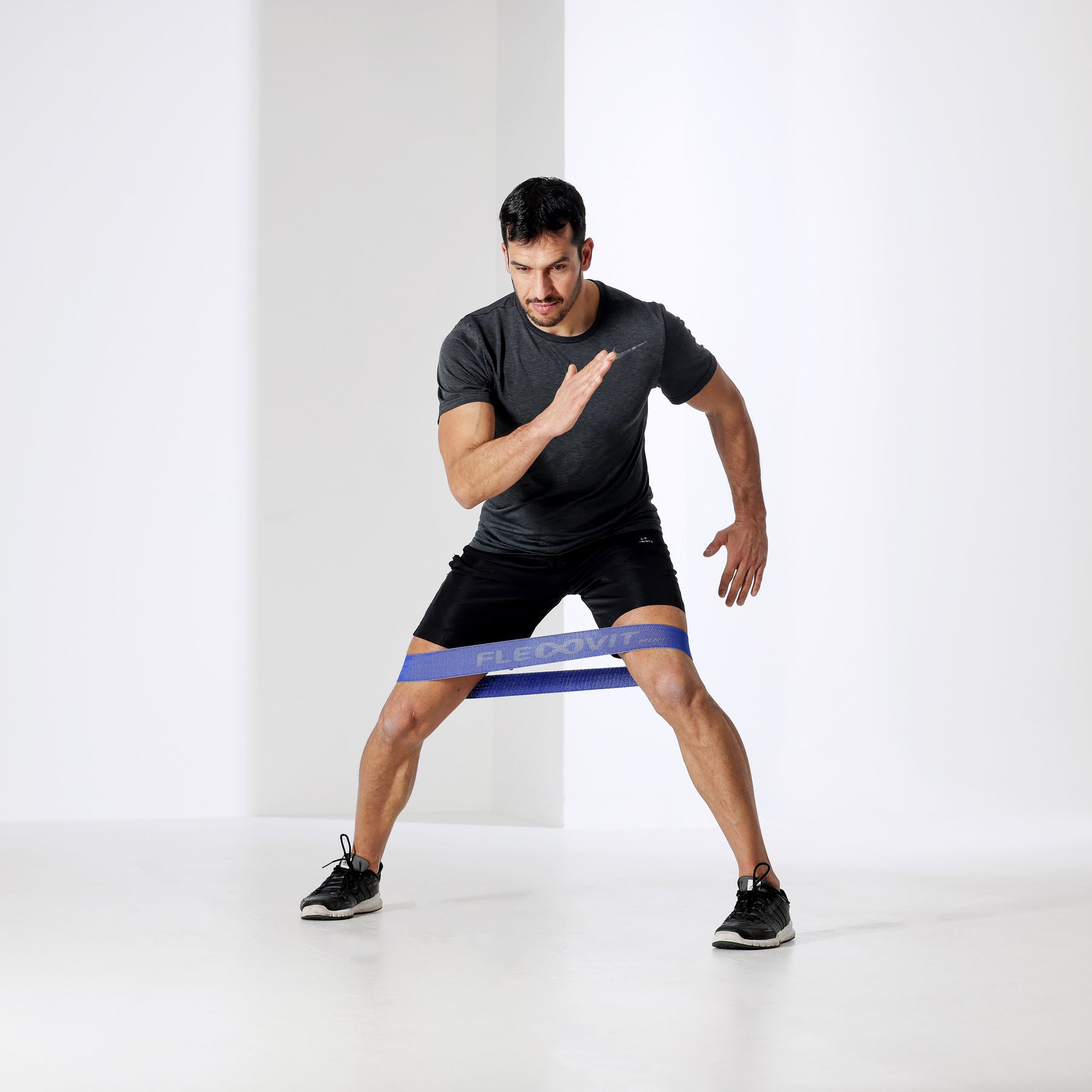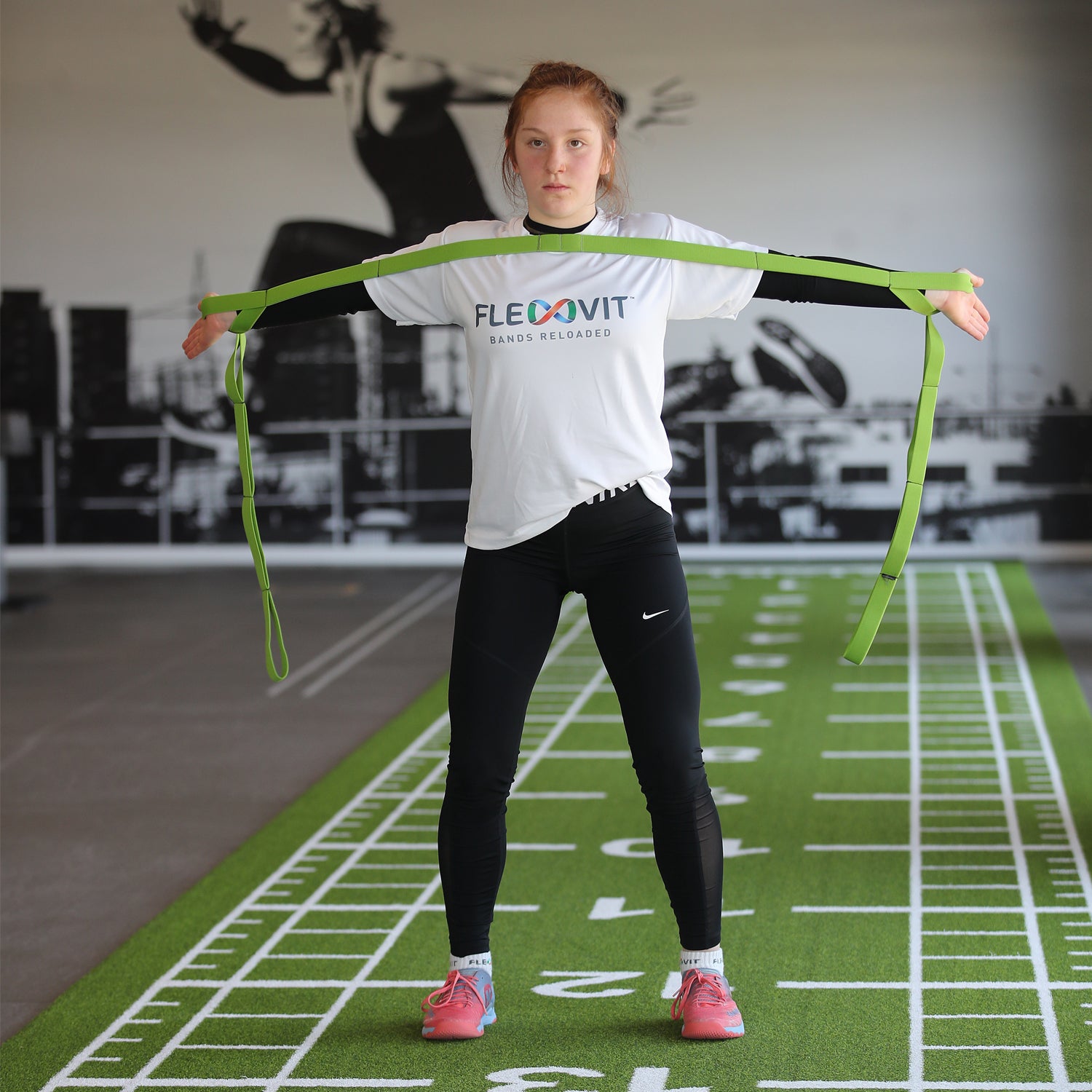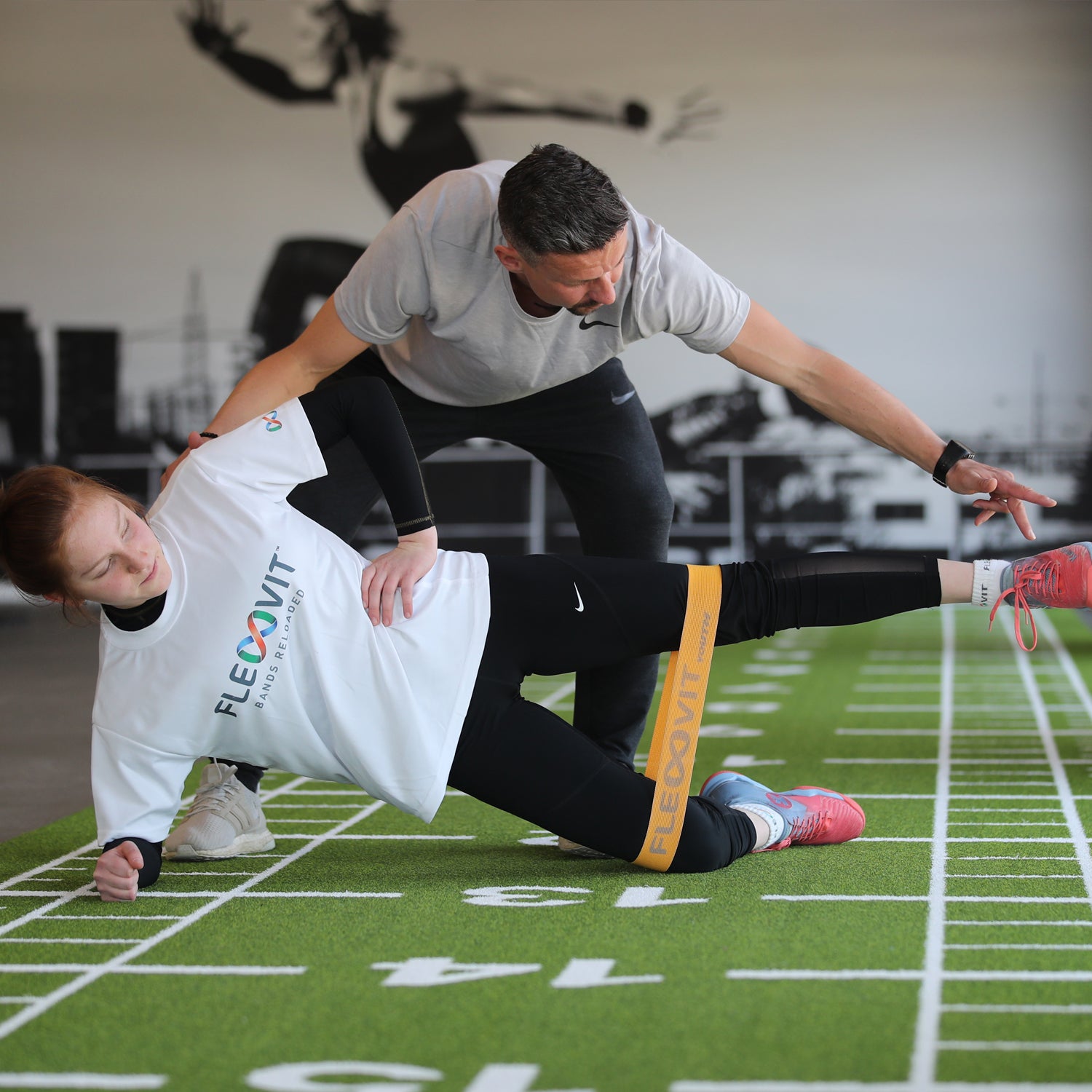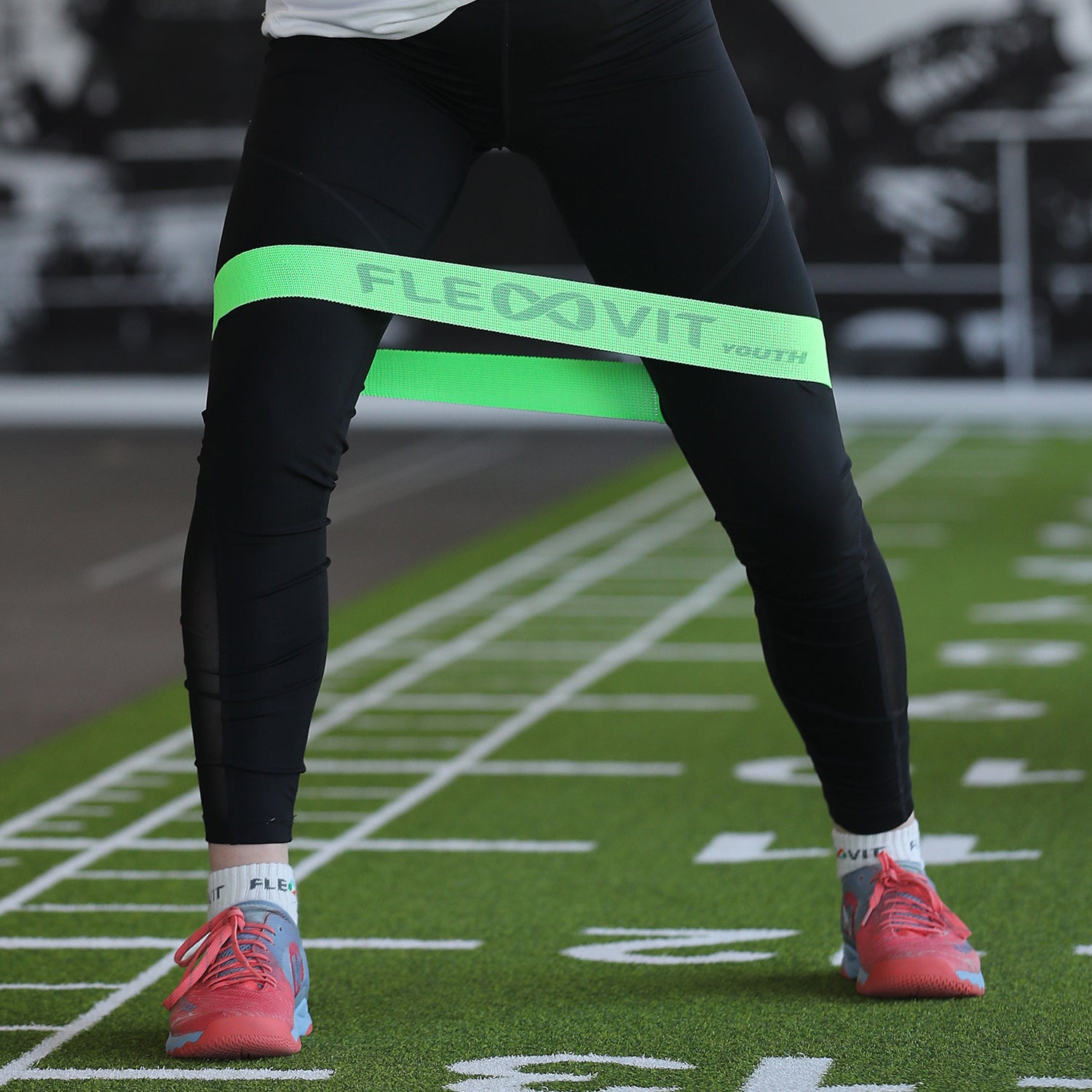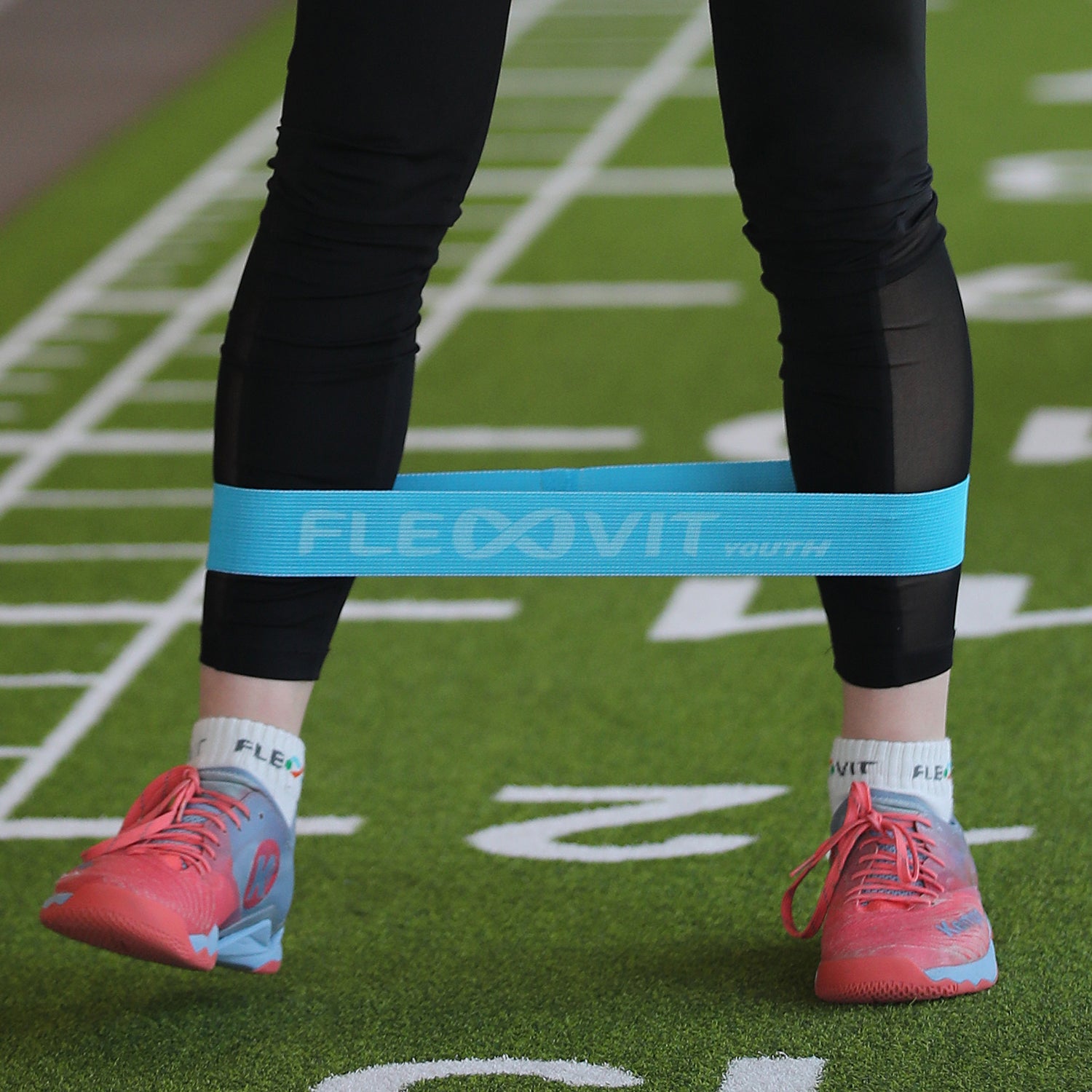 Starter Set
- Ideal for getting started with Functional Band Training
- Perfect basic equipment
- For at home & on the go

The perfect start - our Starter Set
With the FLEXVIT Starter Sets, you can start Functional Band Training right away - whether you're at home or on the go.

Discover a great variety of training in a small space. From effective full-body exercises to activation and strengthening exercises, you have a wide range of options at your disposal. With the FLEXVIT Door Anchor (almost) every door becomes a training station.

The Starter Set contains : 2 x Mini (yellow + red), Multi (orange), Door Anchor and a storage and washing bag.
The ongoing set contains: 2 x Mini (orange + green) , Multi (green) , Door Anchor and a storage and washing bag.
The finisher set contains: 2 x Mini (red + blue), Multi (blue), Door Anchor and a storage and washing bag.
The junior set contains: 3 x MinY (pumpkin + neon green + azure), MultY , Door Anchor and a storage and wash bag.
The most important things at glance:
Incredibly diverse training application

The basis for professional Functional Band Training

A first (small) revolution for your training routines

Made in Germany
Our products are manufactured in Germany using the latest technology and in compliance with the highest quality standards.
Washable up to 60°
FLEXVIT bands can be washed at up to 60°C and therefore leave no doubts when it comes to hygiene.
Allergy friendly
Thanks to the special textile material, there is no skin contact with the rubber during training, which also enables training with latex allergies.
Certified Bands
All FLEXVIT bands are manufactured under high quality standards and have been awarded OEKO-TEX® and hygiene certificates.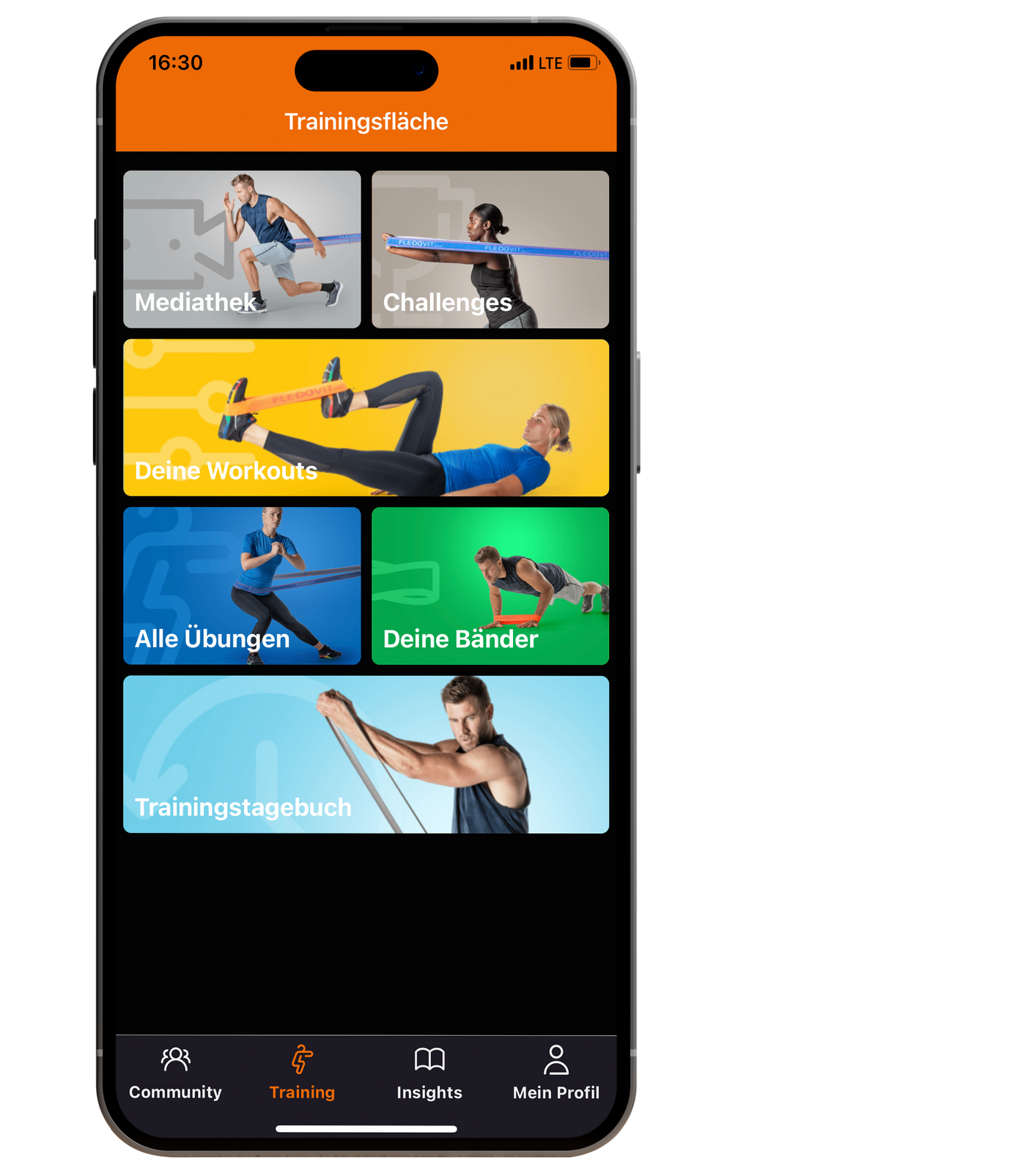 Discover over 400 exercises now
The FLEXVIT App for Functional Band Training
With the FLEXVIT App you have access to more than 400 functional exercises with resistance bands. Put together your personal workout or let yourself be inspired by training plans from the community. Regular new posts and workouts ensure that you stay motivated and move functionally. Download the FLEXVIT app now and discover Functional Band Training!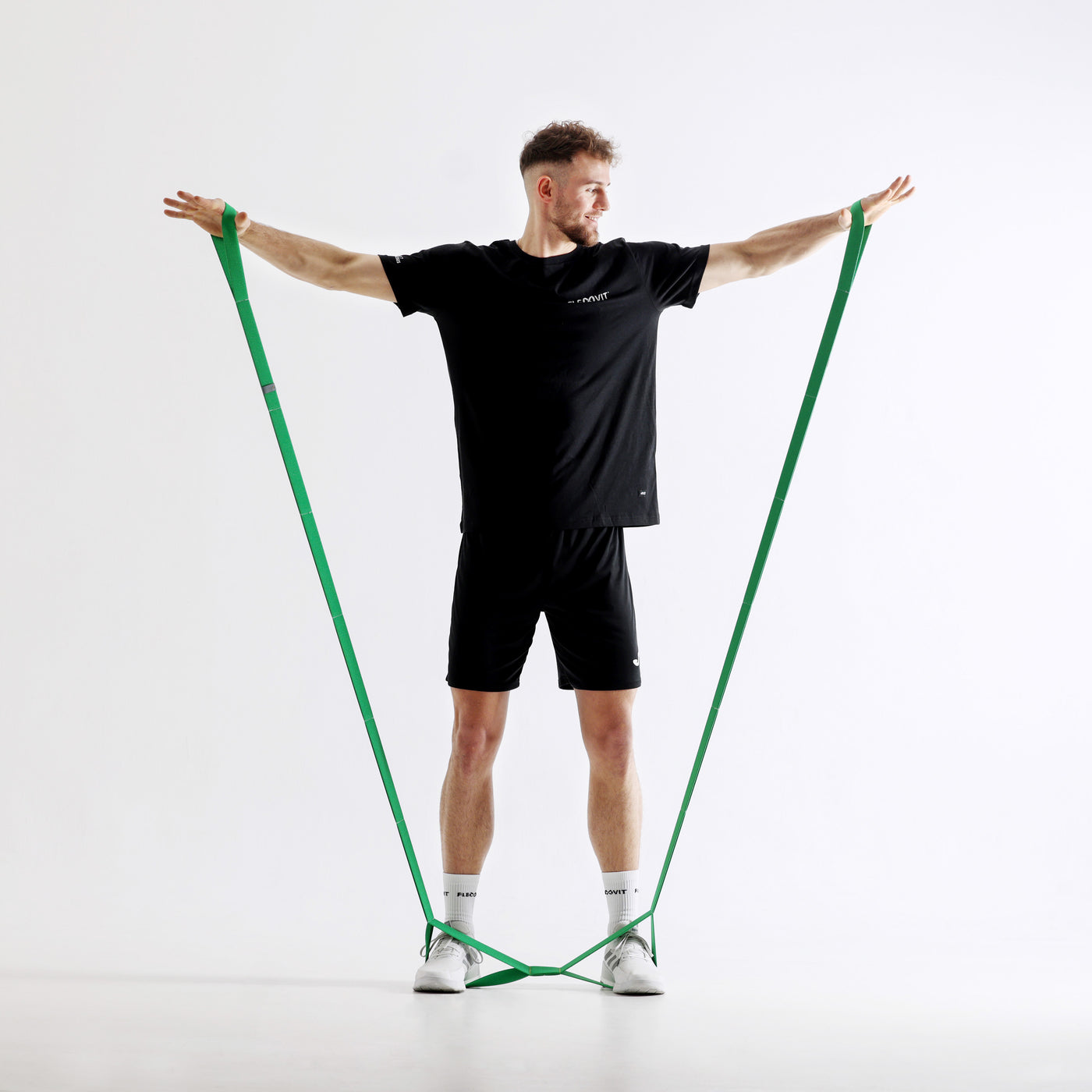 Get creative in your training
Find out more about our FLEXVIT Starter Set
With our FLEXVIT Starter Sets, we offer "basic equipment" for starting resistance training with elastic bands.

Thanks to its innovative design with sewn-in loops, the FLEXVIT Multi offers endless exercise possibilities - only limited by your own creativity.

The FLEXVIT Door Anchor can be variably fixed to most door types and thus expands the variety of training even more - this turns every setting (at home, office, hotel) into a small fitness studio.

The FLEXVIT Mini enable effective training - anywhere and anytime.
No rolling up, no tugging, robust and tear-resistant. And they feel good on the skin.

Use the FLEXVIT Starter Set for your location-independent full-body training, for stabilization, activation, strengthening and stretching. Use our bands to lose weight, improve your condition and build muscle.
This is how you train with our bands
Use the FLEXVIT Starter Set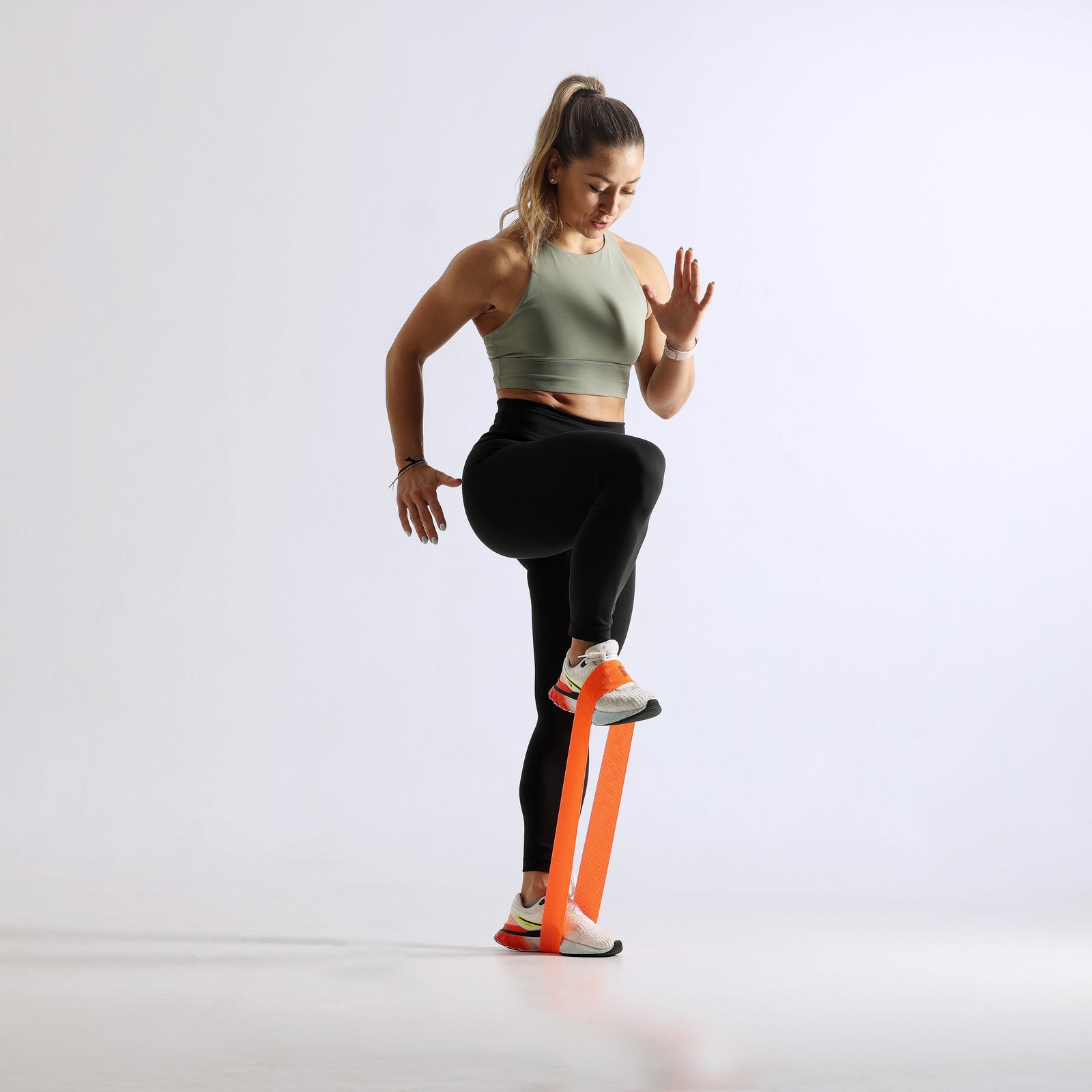 More stability
With the FLEXVIT Mini you can easily start training with resistance bands. Simply place the Mini band around your legs - just below the knees for sidesteps, around the ankles for standing hip abductions, or around the feet for leg raises. These exercises can help to improve strength, stability, and balance. Try it!
Train anywhere
With the Door Anchor and the FLEXVIT Multi, you can now turn any place into your fitness studio – simply attach the Door Anchor to a door and you can perform all kinds of push and pull movements. In addition to classic exercises such as chest presses, rowing or biceps curls, you can move freely in space and train functionally with our FLEXVIT bands!
Learn movements
The FLEXVIT Mini is not only used for strengthening, but can also provide you with optimal support if you want to try some exercises for the first time. Do you still find it difficult to bend your knees because you don't know which muscles you have to control or because your knees fall inwards during the movement? Our FLEXVIT Mini gives you the right impulse and helps you to easily improve your form!
That's what our customers & partners say
Carsten Effertz
We use the FLEXVIT bands in our training with young talents. Ideal for training. Easy to use and can be used anytime, anywhere.
Tanner Speed ​​Academy Gothenburg
Max Hauser
The best quality bands: last the longest and don't lose tension. Pleasant on the skin during training. A small gym for on the go.
Head Coach TV Herrsching, Volleyball Bundesliga Men
Florian Sölter
Even after several units and sometimes resin stains, they remain robust and resistant! Really great products!
Athletics coach MT Melsungen, Handball Bundesliga