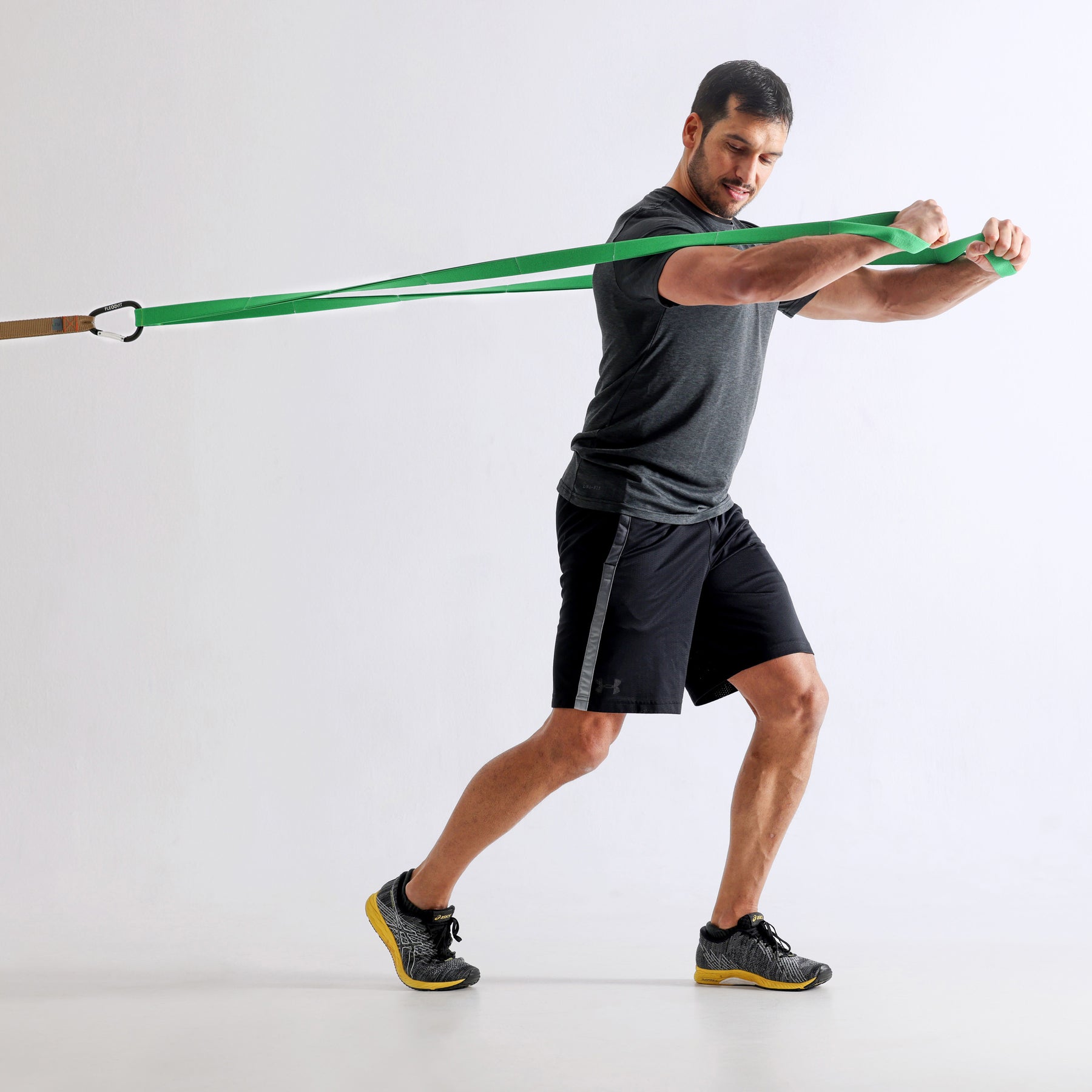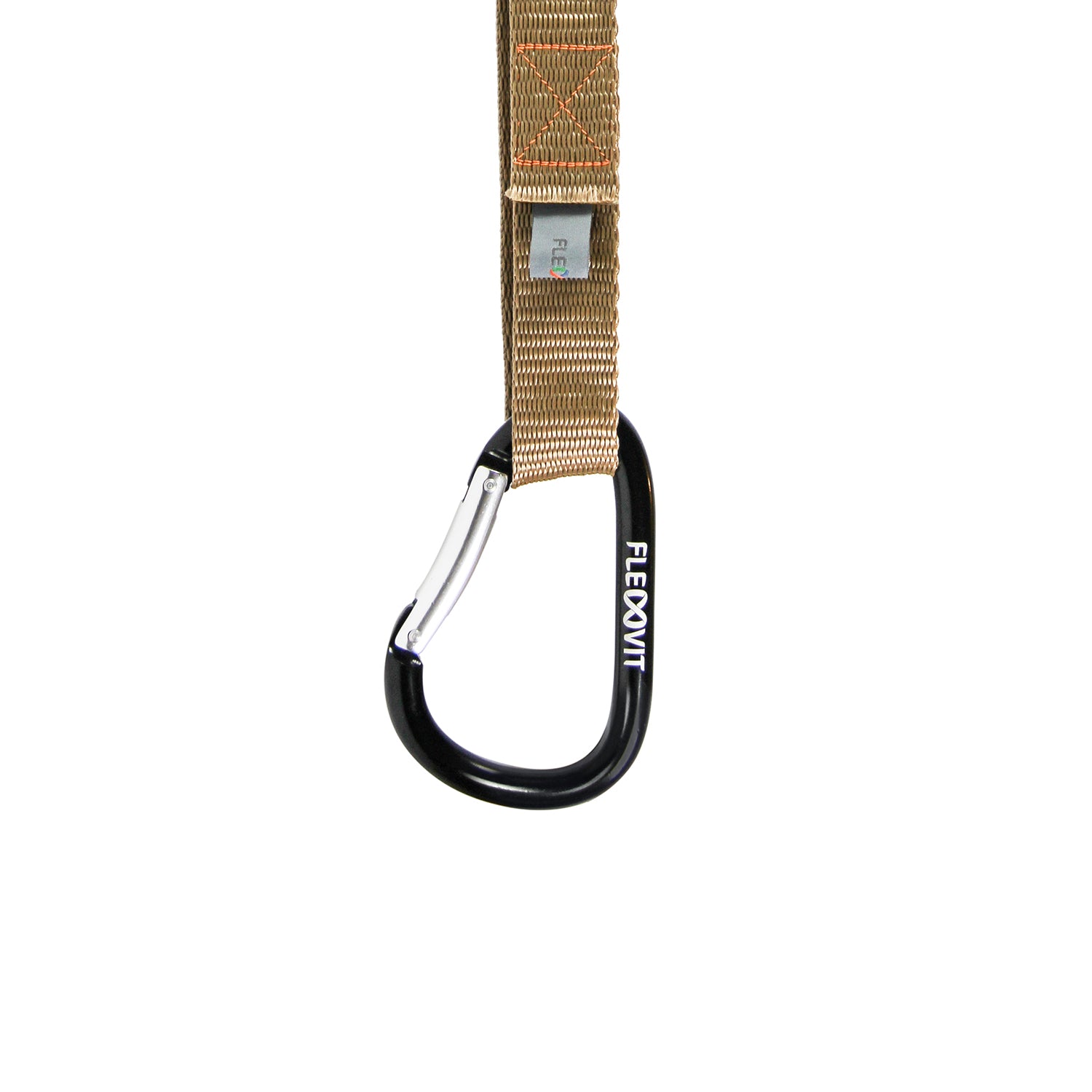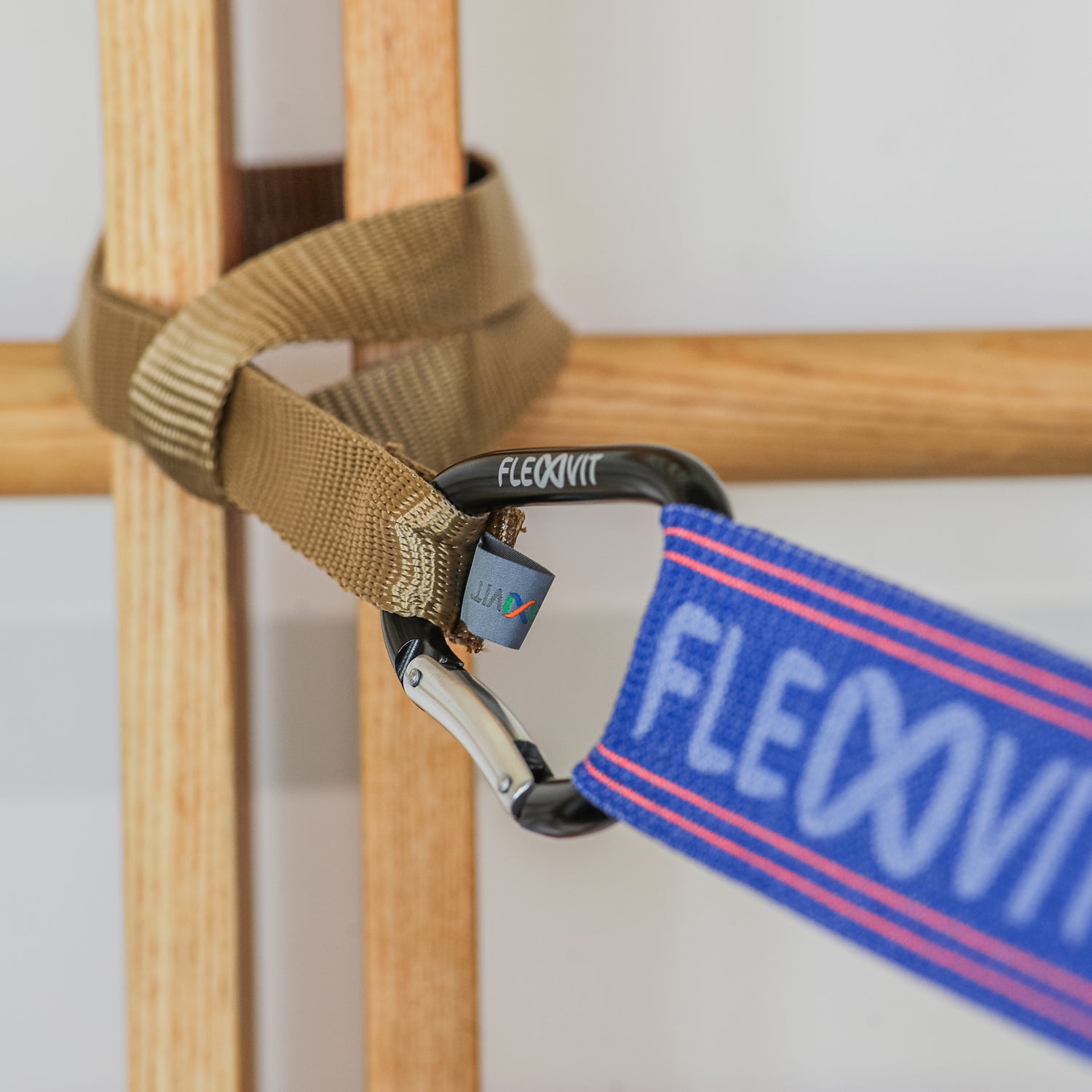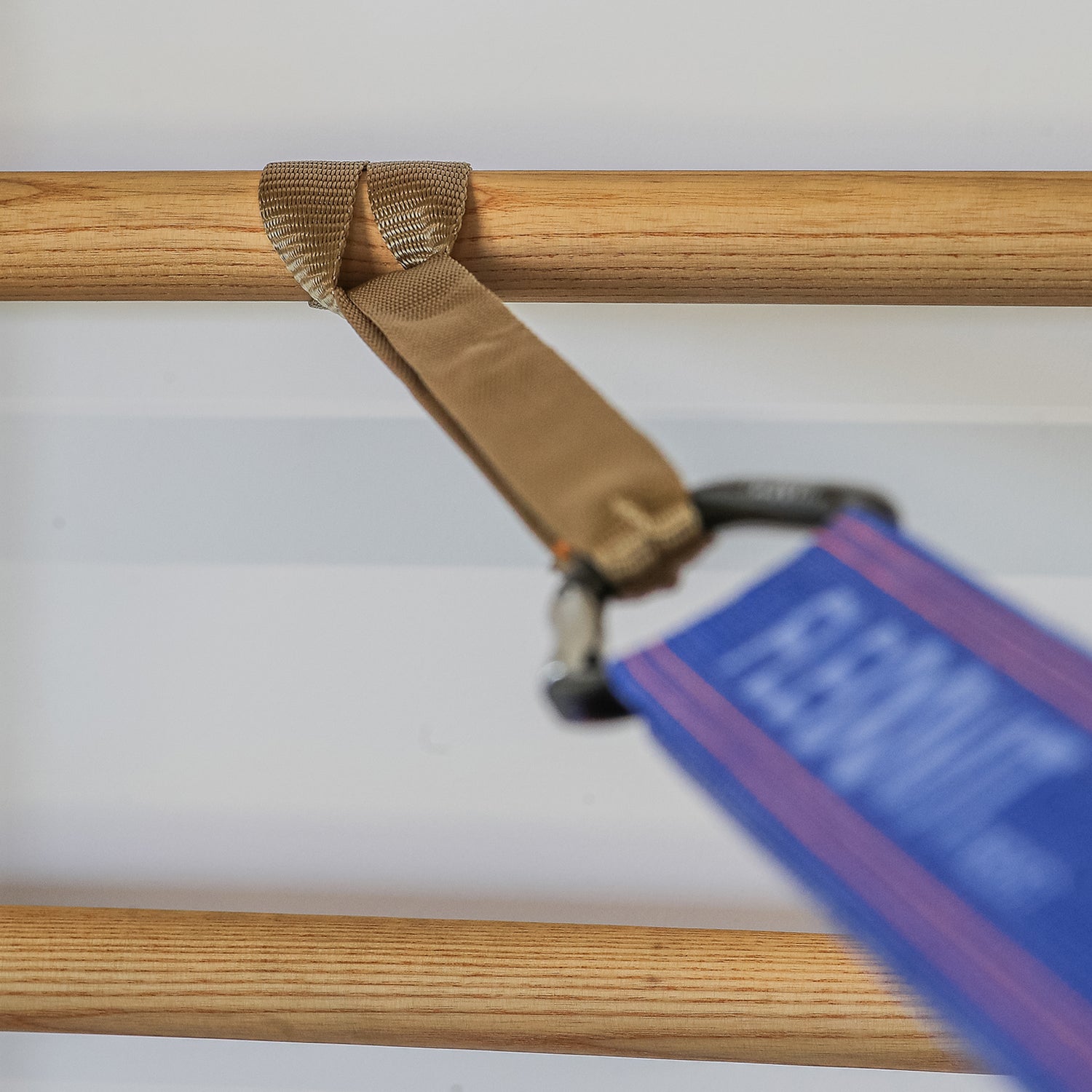 Multi Anchor
- Stable attachment
- Perfect for even more pushing and pulling exercises
- Quick and easy handling
Experience flexibility in a new way - our FLEXVIT Multi Anchor
With the FLEXVIT Multi Anchor, all FLEXVIT bands can be quickly fixed indoors and outdoors to posts, rods, wall bars or similar. The combination of non-elastic fixing strap and large carabiner enables a stable hold and quick changing of the bands - whether with the FLEXVIT Resist, FLEXVIT Revolve or FLEXVIT Multi.
The most important things at a glance:
For indoor and outdoor training

Perfect for sport-specific training

The ideal supplementary tool in the gym too
Discover over 400 exercises now
The FLEXVIT app for Functional Band Training
With the FLEXVIT App you have access to more than 400 functional exercises with resistance bands. Put together your personal workout or let yourself be inspired by training plans from the community. Regular new posts and workouts ensure that you stay motivated and move functionally. Download the FLEXVIT app now and discover Functional Band Training!
More functionality with just one band
Find out more about the FLEXVIT Multi Anchor
The FLEXVIT Multi Anchor was specially developed for use with FLEXVIT bands and offers a lot.

Its non-elastic fixing strap made of robust material (PES strap material, heat-fixed) and the aluminum carabiner are very stable. The extra large carabiner is ideal for the FLEXVIT Resist. But with other bands, the opening mechanism also helps you set up your flexible gym quickly and easily.

Whether for indoor training, for example at home or in the gym, or for outdoor training, for example on the sports field or in the park - with the FLEXVIT Multi Anchor, sport-specific training, such as with football goalkeepers, is possible in no time.

Our FLEXVIT Multi Anchor also finds its place in physiotherapy and training therapy and can be fixed to wall bars, for example.
This is how you train with our bands
Use the FLEXVIT Multi Anchor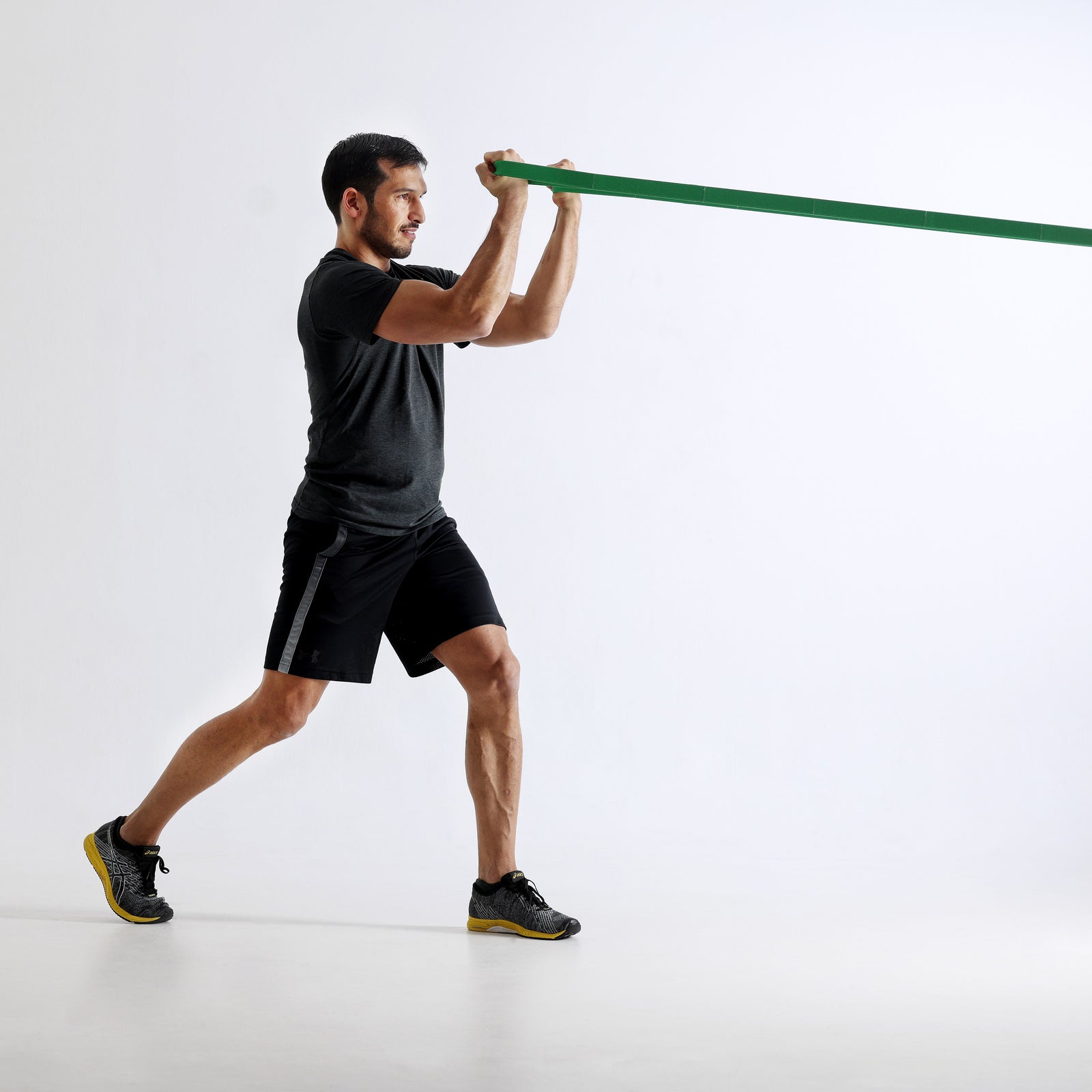 More function and movement
Pulling exercises are great for building strength and improving functional fitness. Thanks to the great freedom of movement with the elastic fitness bands, you can optimally combine classic exercises such as biceps curls with lunges and train not only your biceps, but the entire body. At the same time, the muscles have to work harder throughout the entire path of the movement because resistance increases as the band stretches.
Also for classics
In addition to the functional benefits of push and pull exercises with resistance bands and the Multi Anchor, this combination also gives you the satisfying feeling of a good "pump" during training. Ultimately, this feeling should not be missing during training so that you feel good and are motivated to continue training hard.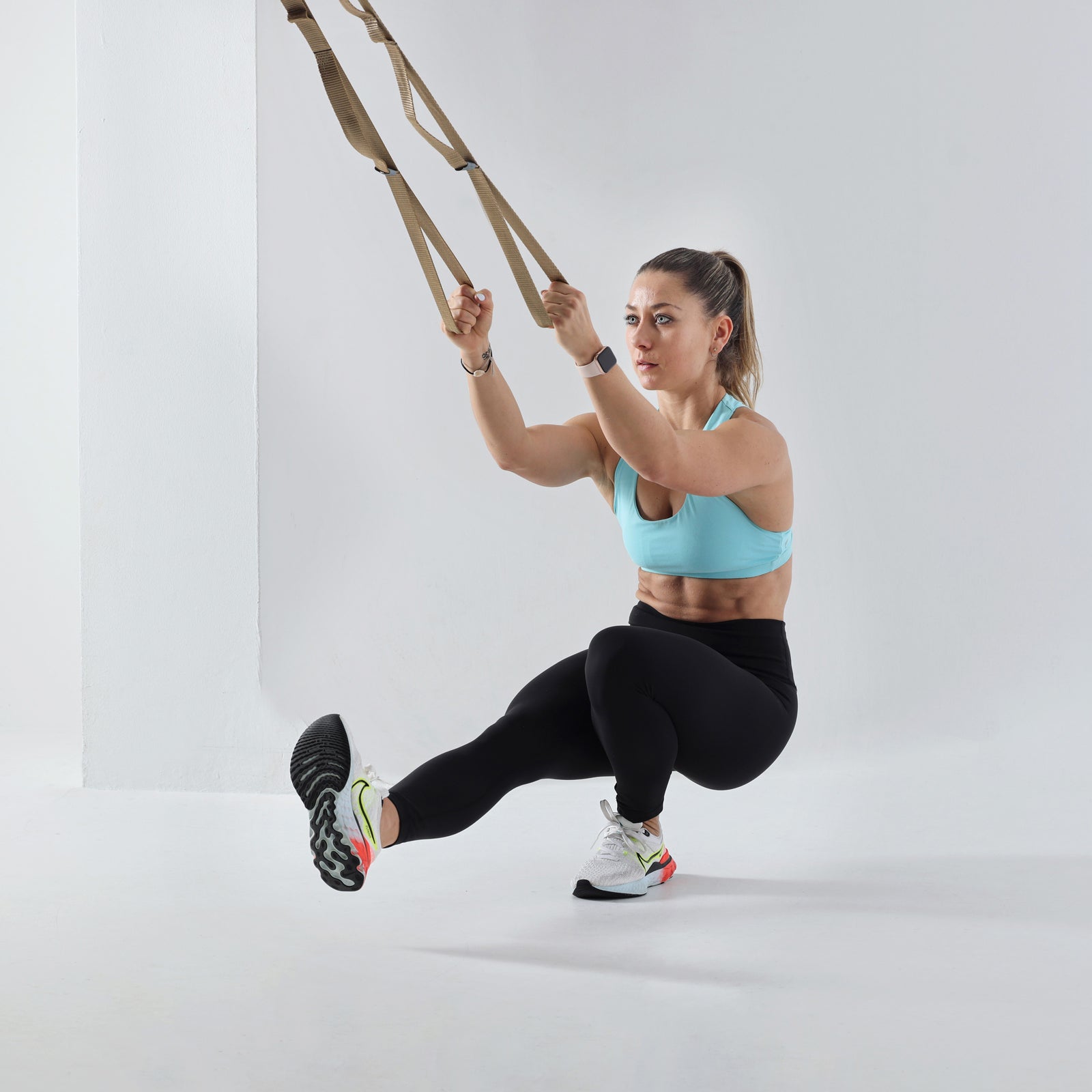 Can be used variably
The pistol squat is a challenging exercise that requires strength, balance and flexibility. With the Multi Anchor you can use high beams and posts to attach your straps. So you can use the Multi Anchor with your FLEXVIT Sling to give you the support you need from a high anchor point to learn and improve the pistol squat.
That's what our customers & partners say
Klaus Luisser
The biggest advantage of the FLEXVIT bands is that they can be used in a variety of ways in daily training: in classic physiotherapy, in athletics, strength, therapeutic rehabilitation or development, leg axis stability or core training, injury prevention, etc Warm-up and activation on site.
Athletic trainer (formerly) Eintracht Frankfurt
Kai Mengeling
FLEXVIT products are used in our practice in all areas of therapy - from high-performance athletes to Parkinson's patients at risk of falling. It's not just us as therapists who are more than satisfied with the tapes. Patients and customers also appreciate the bands.
Practice PRO-PHYSIO, Mainz
Oliver Utermöhl
The straps fit in any hand luggage, weigh almost nothing and can be used in even the smallest of spaces. In addition, there is a pleasant feel thanks to the textile-like structure and the advantage that the straps can be washed.
Managing Director of Beach me, provider of beach volleyball camps and trips