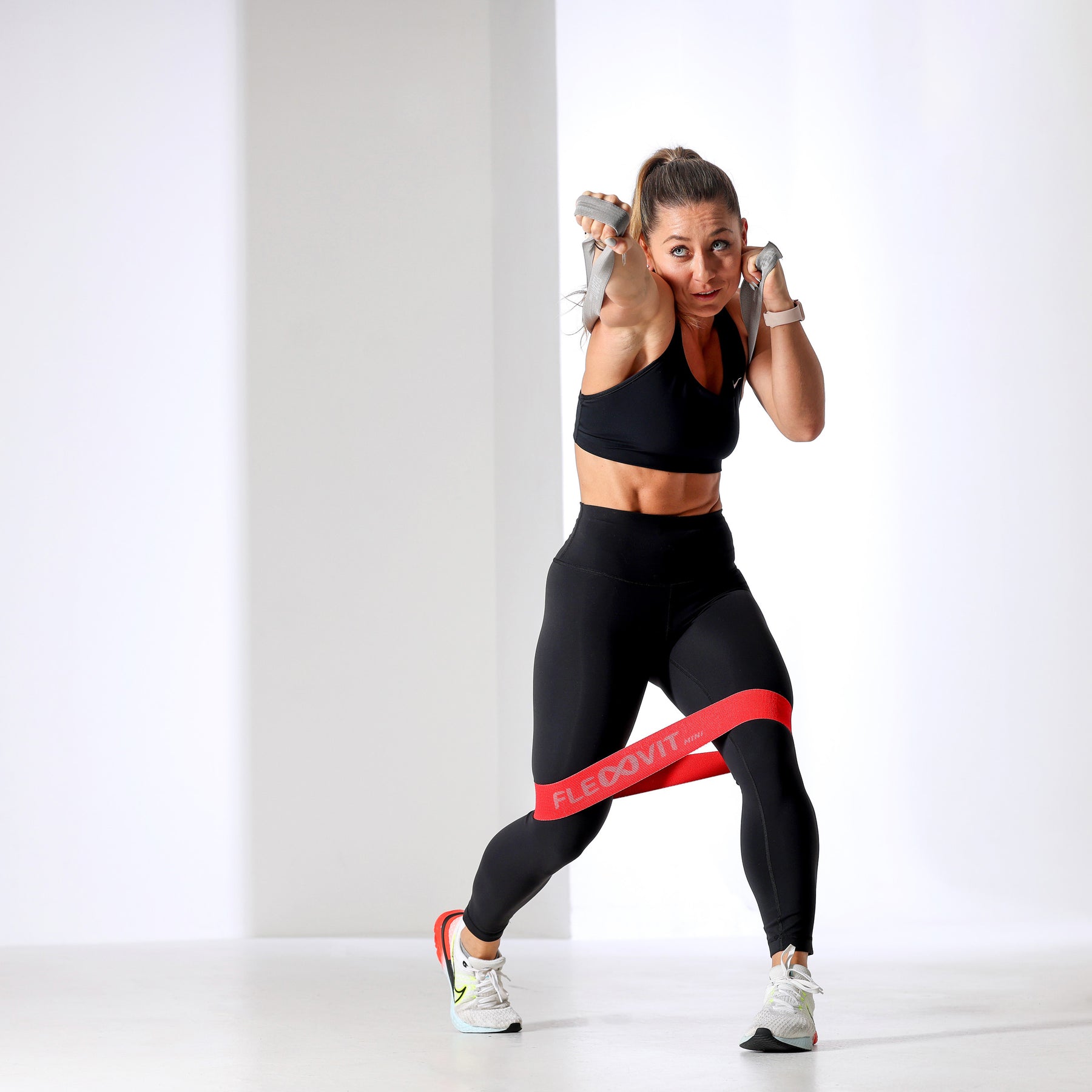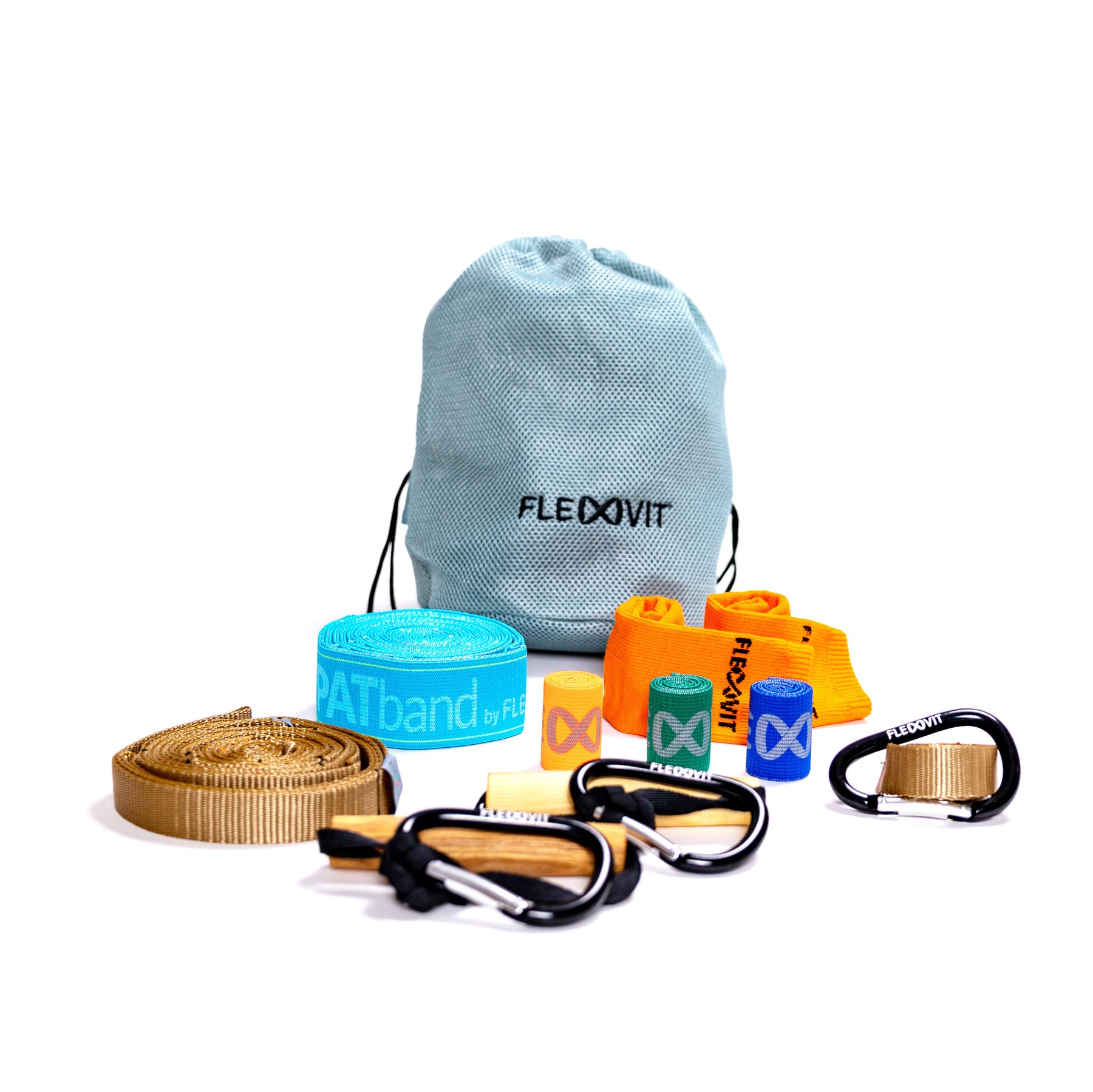 Athlete Set
- More efficiency for your training
- Perfect basic equipment for athletes
- Targeted performance optimization in sport-specific movement areas

Train even more effectively - our Athlete Set
Are you an athlete but new to Functional Band Training? Then this set is the perfect start for you.

With the starter set for athletes, you can make your training effective anywhere and get a feel for the world of training with resistance bands.

In addition to the FLEXVIT bands, this set includes the practical Multi Anchor and a mesh backpack, which will accompany you with your new tools to every training session from now on.
The Basic Set contains: 3 x Mini (red + green), Resist (blue), Revolve (green), Multi Anchor and a mesh backpack .
The Pro Set contains: 2 x Mini (orange + green + blue), PATBand (incl. Multi Anchor ), Sling, Wooden Handles and a mesh backpack.
The Junior set contains: 2 x MinY (pumpkin + azure), Resist (light grey), MultY, Door Anchor and a mesh backpack.
The most important things at glance:
Training of all physical performance components such as strength, endurance, flexibility and coordination

Use the bands for neuro-athletic training

For individual training, whether at home, outside or in the gym

Made in Germany
Our products are manufactured in Germany using the latest technology and in compliance with the highest quality standards.
Washable up to 60°
FLEXVIT bands can be washed at up to 60°C and therefore leave no doubts when it comes to hygiene.
Allergy friendly
Thanks to the special textile material, there is no skin contact with the rubber during training, which also enables training with latex allergies.
Certified Bands
All FLEXVIT bands are manufactured under high quality standards and have been awarded OEKO-TEX® and hygiene certificates.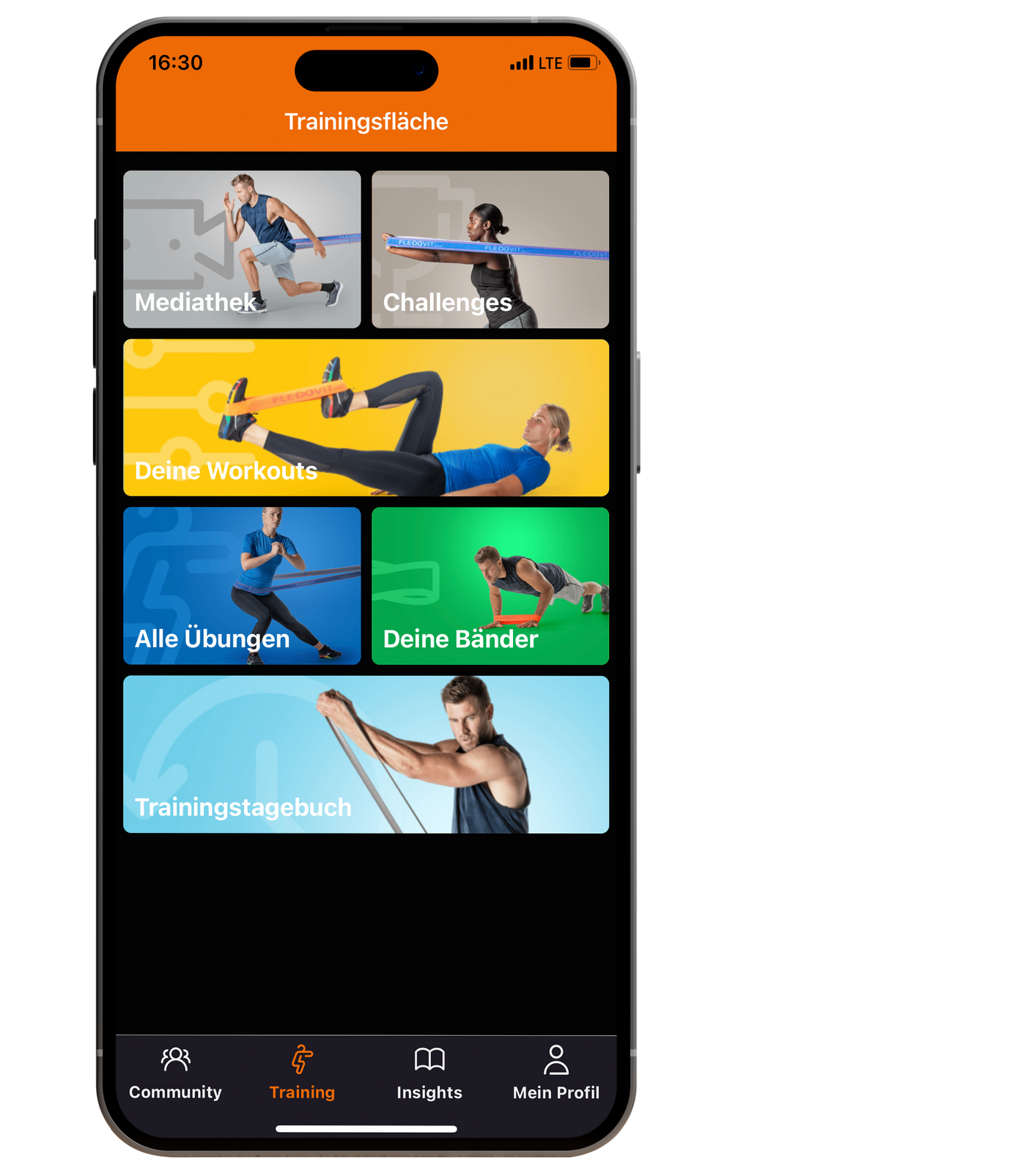 Discover over 400 exercises now
The FLEXVIT App for Functional Band Training
With the FLEXVIT App you have access to more than 400 functional exercises with resistance bands. Put together your personal workout or let yourself be inspired by training plans from the community. Regular new posts and workouts ensure that you stay motivated and move functionally. Download the FLEXVIT app now and discover Functional Band Training!
Train smart
Find out more about the FLEXVIT Athlete Set
With our sets for athletes you have high-quality and versatile equipment at hand, which gives you the perfect start in training with fitness bands. Make your sports world even more colourful.

The athlete sets combine our most popular bands with our practical accessories. The different band types and strengths allow you to choose the right resistance for your individual training goal and level of performance.

With the high-quality material of the bands, you train with noticeable quality. No unrolling, no tugging and no sudden tearing as with conventional bands. FLEXVIT bands challenge you, but are always comfortable on the skin.

With the FLEXVIT Multi Anchor, you can easily fix the FLEXVIT bands indoors and outdoors to posts, rods or wall bars.
This is how you train with our bands
Use the FLEXVIT Athlete Set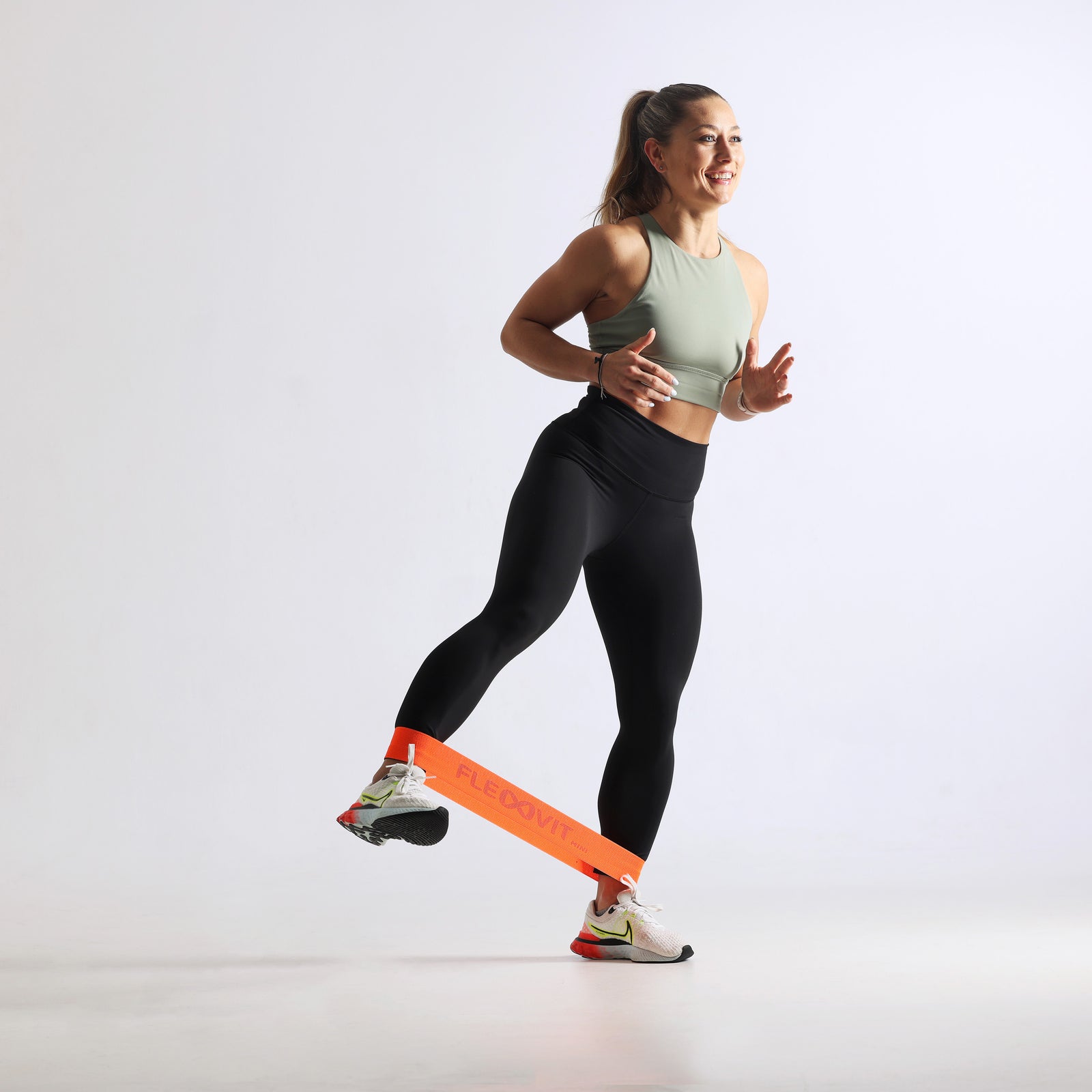 Optimal warm-up
Of course, our athlete sets contain Mini bands that you can use optimally in the warm-up and for activation. Both in training and before the competition. At the same time, you can always carry the compact training tool "to go" with you. It also serves as an ideal tool for regeneration training on non-training days.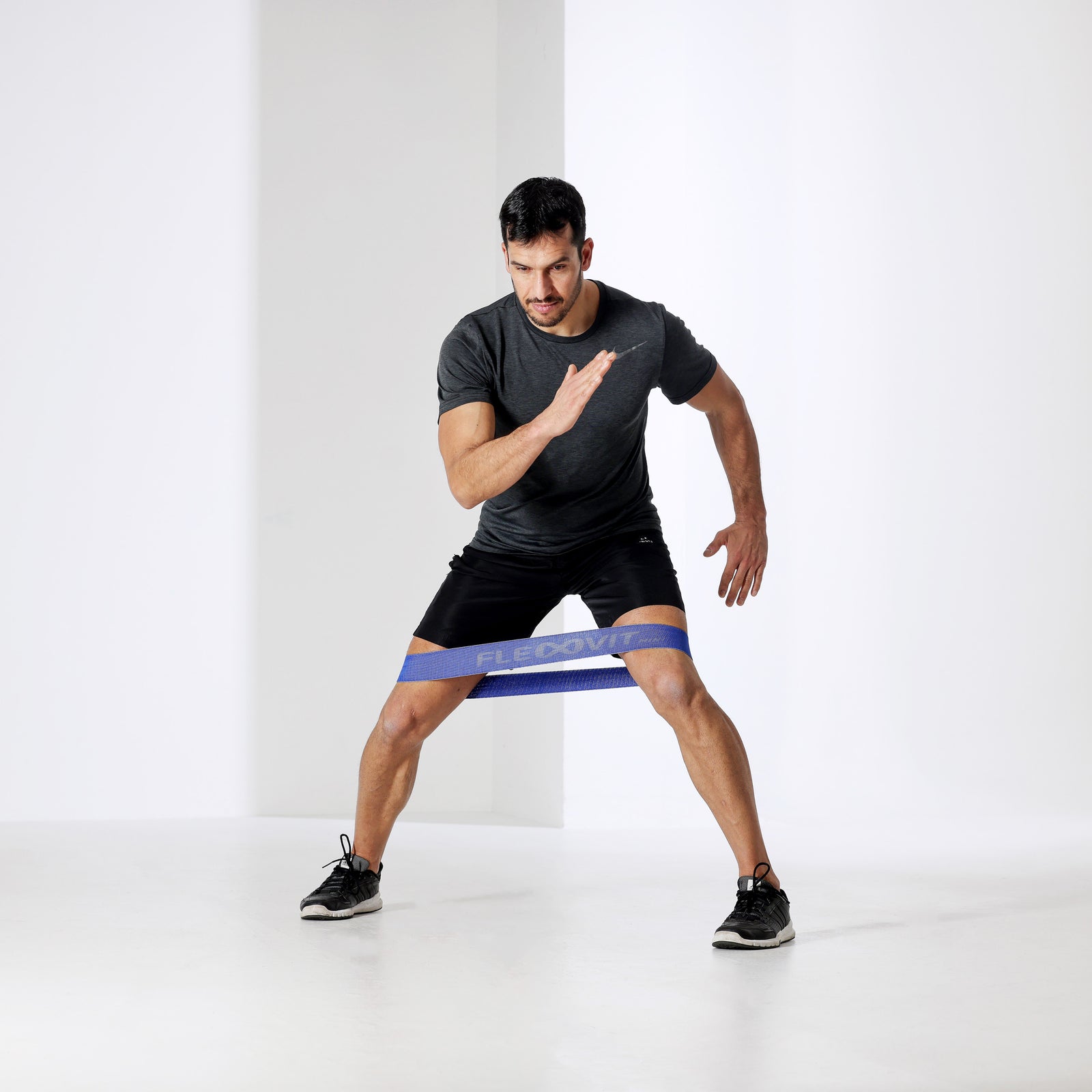 Power and Strength
With the different strengths of the mini bands, you can decide for yourself how "hard" you want to go. For example, a warm-up quickly turns into a challenging leg workout that you can use to build strength and strengthen your muscles. Simply choose the stronger band and after just a few repetitions you will feel the intensity!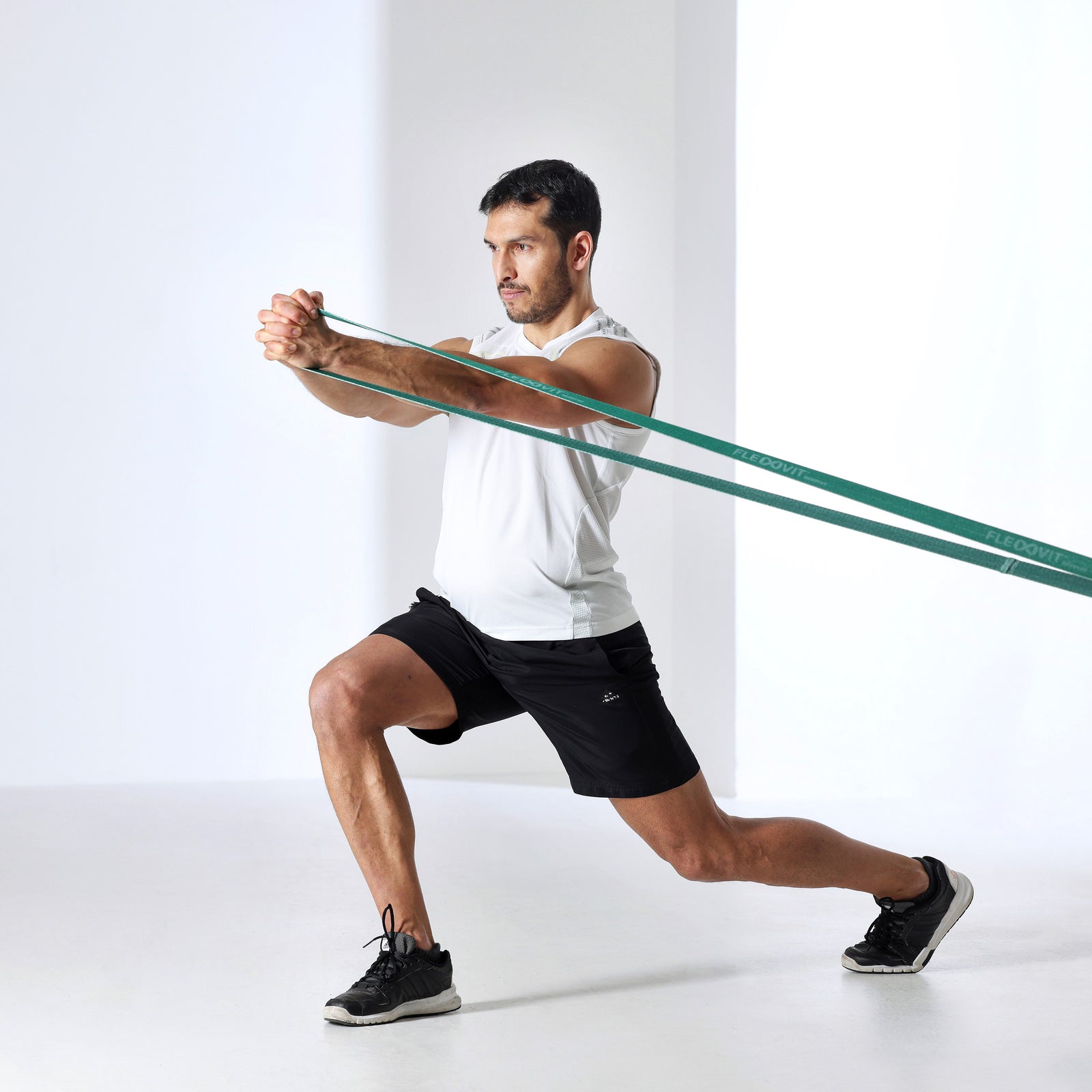 Train variably
A longer band (Revolve, Multi or PATband) is also included in each athlete set, with which you can optimally train pull and push exercises as well as rotation and anti-rotation. With the accessories included, you can attach your band to an external anchor point and thus effectively and variably strengthen your core muscles or upper body.
That's what our customers & partners say
Carsten Effertz
We use the FLEXVIT bands in our training with young talents. Ideal for training. Easy to use and can be used anytime, anywhere.
Tanner Speed ​​Academy Gothenburg
Max Hauser
The best quality bands: last the longest and don't lose tension. Pleasant on the skin during training. A small gym for on the go.
Head Coach TV Herrsching, Volleyball Bundesliga Men
Florian Sölter
Even after several units and sometimes resin stains, they remain robust and resistant! Really great products!
Athletics coach MT Melsungen, Handball Bundesliga